As a parent, sometimes we forget about ourselves during the holiday season. We are trying to buy gifts for everyone. Why not treat yourself to a gift this year? If it makes you feel a little guilty for getting yourself a gift, get a gift that mommy and baby can both enjoy. Need ideas? I have two great gift ideas for you from Ah Goo Baby.
Ah Goo Baby
Ah Goo Baby mission is "to support parents who live an active lifestyle with their children." They have many products brilliant products that make it easier to be a parent on the go. Their products range from the magnetic bib, plush pad portable memory foam, ark memory foam contour changing pad, and the list goes on. The price points are very budget friendly as well.
Bamboo Organic Cotton Washcloths
I received the Bamboo Organic Cotton Washcloths. They are the softest washcloths that I have ever felt. The washcloths are white, very absorbent, and measure 10″x 10″. The washcloths are made with hypoallergenic natural bamboo fibers. You can even use them for bathing, drooling when your baby is teething, or carry them in your diaper bag for those messy moments. My daughter happens to have a diaper rash at this time and her skin has been very sensitive since the day she was born, these washcloths did not cause her irritation, which made bathing her easier. The Bamboo Organic Cotton Washcloths retail for $13.95 for a pack of 6.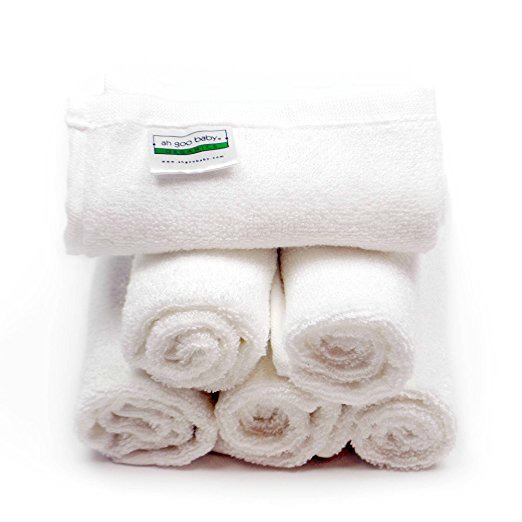 Soft Spotz Kneelers
I was able to try the Soft Spotz Kneelers as well. After trying these, I wonder how I got through life without them. Soft Spotz Kneelers are dual circular knee pads that come in a pack of two, making it easier to place your knees where you want them. Soft Spotz Kneelers are multi-functional and can be used for when you are bathing your baby, playing outside with your baby, taking photos of your baby, sitting on bleachers, subway seats. They are a great product because they are very soft and gentle on your knees. I really love that you can position the kneelers where you want vs. being locked into one position. The Soft Spotz Kneelers retail for $16.95 for two kneelers. Other great features about the Soft Spotz Kneelers:
Non-slip base and suction cup on the bottom help keep pads in place
Made of quick-dry, water-friendly neoprene
Suction cups and loops allow them to be easily hung on a towel bar or secured to the side of a bathtub or tiled wall.
BPA-free, phthalates free.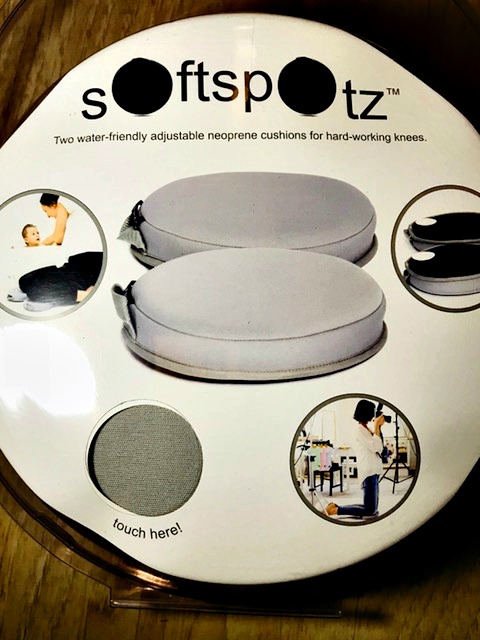 Ah Goo Baby offers many useful products that will make great gifts this season. Give a gift or two from Ah Goo Baby that can help grow the bond between mommy and baby. You can purchase Ah Goo Baby products from their website or Amazon.com.
Connect with Ah Goo Baby: Site | Facebook | Twitter | Instagram