We all enjoy food or know someone that enjoys food. Shopping for a foodie can be easy because there are so many options out there. I have a few more options for you to check out as begin you think about stuffing stockings this holiday season.
Foodie Ideas for Children
Welch's recently released their new Fruit Rolls in three flavors: white grape strawberry, tropical punch, and berry. I tried the white grape strawberry flavor and it tastes just like strawberries. Hmm, are you wondering why? Well, that is because the first ingredients in Welch's Fruit Rolls are fruit. The white grape strawberry flavor is made with real strawberries. I love Welch's products, now I have something new from them to add to my shopping list. Not only that, they also are a great source of vitamin C, A, and E.
I also tried Go Organically and AquaBall's. Go Organically are USDA-certified organic fruit snack. They are gluten-free, contain 100% DV Vitamin C, GMO-Free and contain no preservatives, plus they taste really good.
The AquaBall's are perfect for your little ones. They are naturally flavored water with zero-sugar, zero-calorie, zero-preservative. Our children enjoyed them as much as we did. So you can even stuff adult stockings with Go Organically and AquaBall's.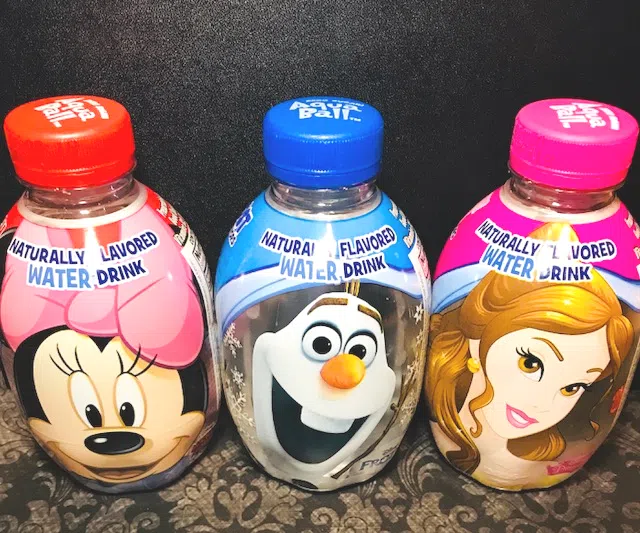 Beverage Ideas for the Foodie
If you want to try something new and different, try the non-alcoholic Brooklyn Crafted Unfiltered Ginger Beers. They are made with real ginger. I really liked the Mango and Earl Grey's flavors. I was not sure what to expect, but the ginger tastes delicious in these beverages. On the bottles, they do mention a spicy, bold ginger kick and I did taste that on the back end.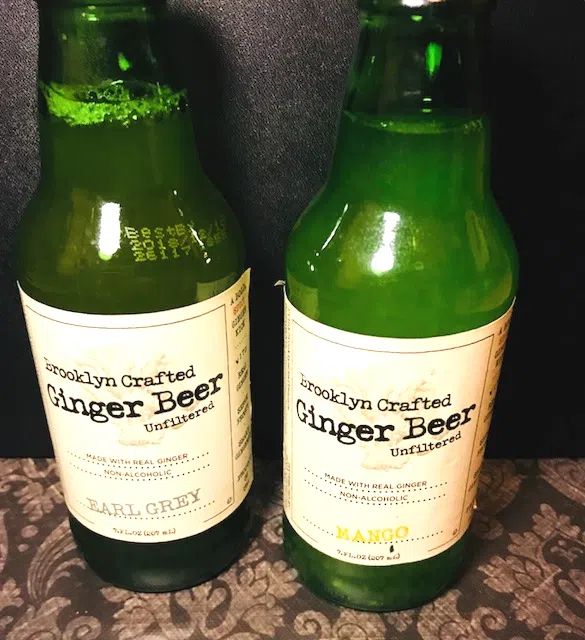 Gift Ideas for the Fit Foodie
I am not as fit as I would like to be right now, but I am working on it. Anytime, I do look for a product that is healthy, I look at the ingredient statement and how much protein is in the product. The Munk Pack Protein Cookies are not your traditional protein products. First, they taste really delicious and are not like your traditional protein products that sometimes have an aftertaste. Second, you get 18g of protein per cookie! Third, they are vegan and gluten-free. So much goodness in one cookie. The Munk Pack Protein Cookies come in four yummy flavors: double dark chocolate, peanut butter chocolate chip, oatmeal raisin spice, and coconut white chip macadamia.
Another great protein product you can gift is Carrington Farms new Organic Coconut Protein Blend. The Carrington Farms Organic Coconut Protein Blend is a vegan and organic protein powder that is made with just three ingredients: Coconut Powder, Pumpkin Powder & Pea Powder! It contains 20g of protein. You can use the Carrington Farms Organic Coconut Protein Blend in your smoothies and when you are baking for your family and friends. I used the organic coconut protein blend in my morning smoothie and it was quite fulfilling.
One last gift idea is the Hurom's 10.1 oz. and 13.5 oz. glass Juice Jars. Hurom's Juice Jars are perfect for anyone that is always on the go. Some wonderful features of this glass jar are that they are air-tight with a stainless steel lid. I like using the Hurom Juice Jar on my way to work.
Which of this wonderful goodies will you be putting in stockings this year? You cannot go wrong either way. Help someone discover something new this year while staying healthy.