Sleeping is something we all do. We all try to get the recommended 8 hours of sleep, but it is not always easy. Our lives are busy with hectic schedules, work, children, and family obligations. Sometimes it is hard to power down. Manta Sleep has an excellent product, Manta's Sleep Mask, that can help you get the rest that you need.
Manta's Sleep Mask
Manta Sleep launched on Kickstarter and Indiegogo in April 2017 and raised $762,350 from more than 23,000 backers. Manta Sleep created the sleep mask to "upgrade your sleep & life with a personalized fit." The Manta Sleep Mask provides 100% blackout.
I have tried several sleep masks, but none have performed like the Manta Sleep Mask. It is not only comfortable to use, but it does provide 100% blackout. There are many things I love about this product. First, I love that it is super soft against my skin. The material used to make this product is breathable cotton. Second, I can adjust the sleep mask to fit me which also leads to me not worrying about the mask slipping off during the night. The eye pads are adjustable by unsnapping them from the Velcro and repositioning them to where you need them. The eye pads are made of memory foam so they contour to the shape of your face. The elasticity of headband also helps in providing another layer of comfort, while the silicone grip pad prevents it from slipping off your head.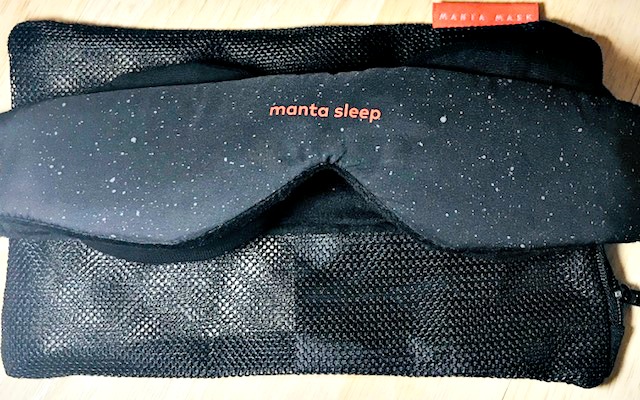 Some other great features include the micro Velcro which means you do not have to worry about your hair pulling from the Velcro, the Manta is lightweight making it easy to take with you while traveling. I also enjoy that it comes with a black pouch that you can put your sleep mask in. In addition, within the pouch are some earplugs to help block out noise.
If you want a way to help get a good night's sleep, I suggest trying the Manta Sleep Mask. There is no other sleep mask out there that has all of these features. Plus, it is easy to carry and travel.
Connect with Manta Sleep: Site | Facebook | Instagram |