Have you ever taken the time to think about the next part of life after summer vacation? There are tons of things in life to look forward too. From celebrations to holidays, you'll have plenty to work with in no time. Although, before we get too far into the future, it's time to think about the upcoming school year. That's right, the time to kick it into the back-to-school gear is now!
Believe it or not, preparing for something like this can bring a bit of pressure. You have to consider every possible aspect of the situation. Of course, you are going to have to get the key essentials like supplies, clothes, and even edibles. Although what about the scene at home, your kids are going to need some after school entertainment. I just so happen to have just the right choices for you to consider. So go ahead and check out all the information I have for you below.
Welcome To The World Of Toys
There are tons of brands in the toy world that offer plenty of amazing toys. With a more than 50 year history of Made in America, American Plastic Toys offers the most comprehensive collection of injection molded toys in the nation. As older kids head off to school, preschoolers can get excited for their own educational days. So how about taking a look at the following items: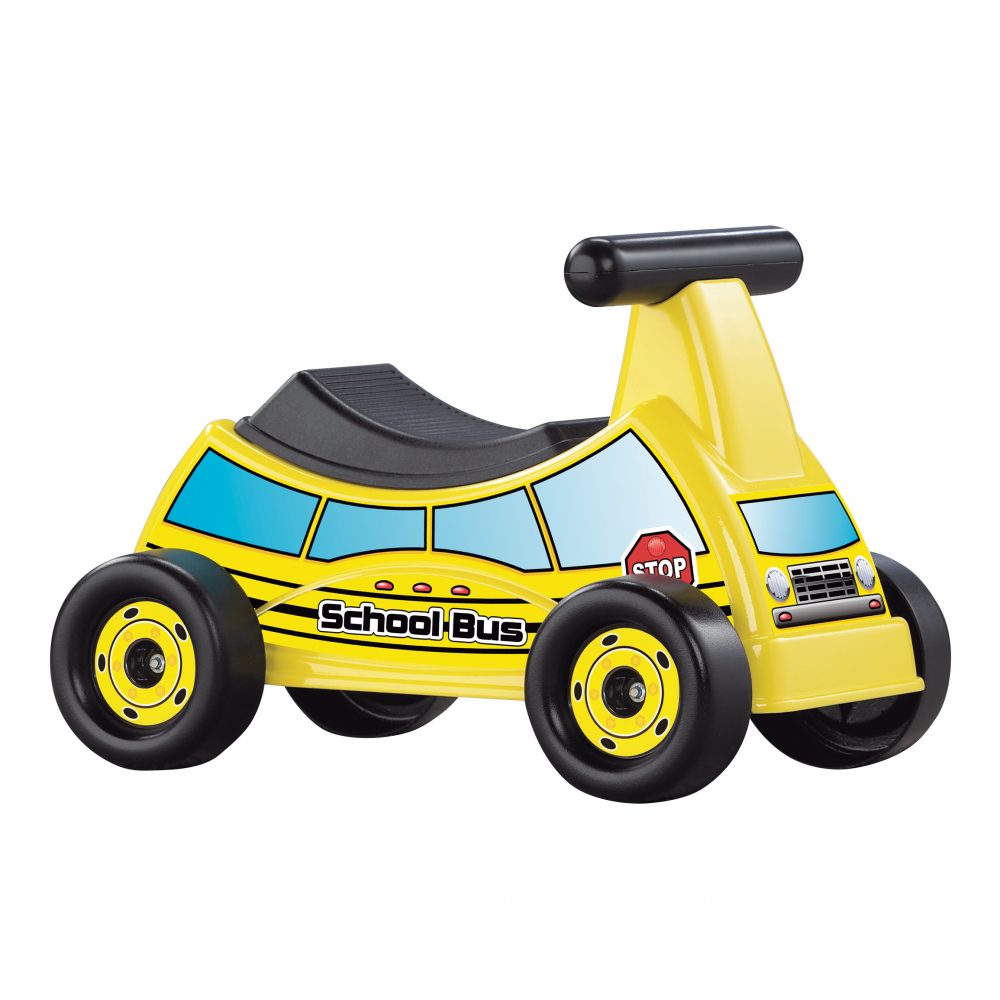 School Bus Ride-On – School bus fun for even the youngest little student! Toddlers can ride along on this colorful decal decorated school bus. It comes with a storage compartment under the seat so kids can pack up their favorite toys, too
Study 'N Play Desk & Chair – a compact and colorful, super easy-to-assemble desk set is the perfect match for the budding preschooler. Featuring a large writing surface, book and storage spaces on both sides, special compartments for markers, crayons and other art supplies, it offers a complete and compact space for study and play. The sturdy, smoothly sloping frame standing at 22 inches high and the comfortable stool are just the right fit for the littlest of students
With these two incredible selections, your child just might have more than a blast after school. So check out all the information I have for you above.
I received this product to facilitate my post. All opinions are my own!