Sometimes trying to find affordable, but yet adorable fashion apparel for our little ones can be challenging. Of course we always want our kids to look great. However, we also want clothing that will last a long time too. There is nothing like pre-washing a new outfit, only to find out that the outfit shrunk or that the colors bled, or worse yet, there are tiny holes in the clothing. That is why it is important to not only buy adorable, but affordable clothes. Rashti & Rashti provide both style and quality in their kids apparel, all while being easy on your wallet.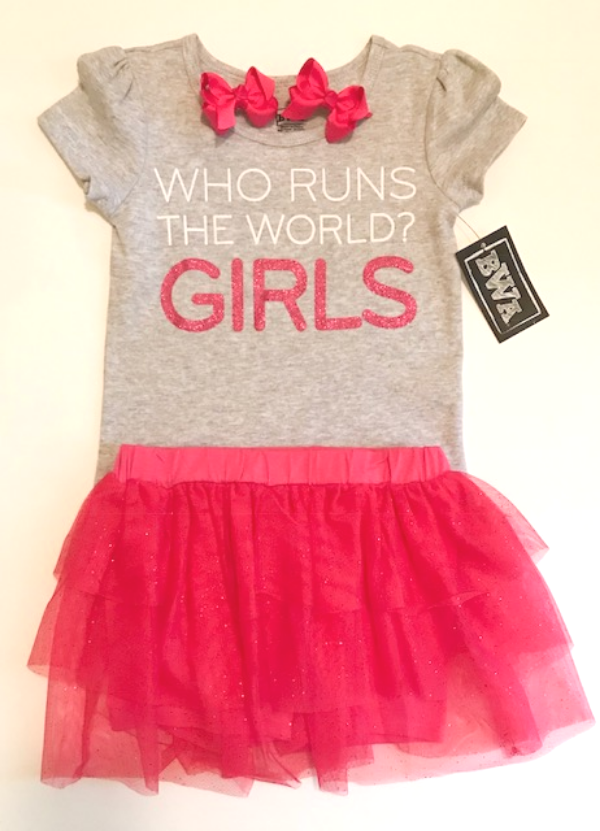 Start Up Kids
From digging in the dirt to racing tricycles to teatime in the grass, toddlers are always in motion. Start Up Kids apparel keeps up with little ones in search of big adventures. Our super fun and functional playsets have the same quality and style parents love in Baby Starters — dynamic elements, durable construction and playful design — now made for a growing, talking, walking (and running!) kid. Toddlers adore the spirited side of Start Up Kids, from lively graphics and bright colors to comfortable fabrics and textures that move so well kids want to dance and play all day.
Start Up Kids is available for two sizes: Infant (12-24 months) and Toddler (2T-3T-4T-5T).
As you can see from the two outfits, these are the perfect girly girl outfits for your little one. The clothing is soft, comfortable, and the tops have the most adorable sayings on them.
Where to Purchase
Start Up Kids apparel is available at some of your favorites stores:
Amazon
Belk
Dillard's
Dollar General
J.C. Penney
Kohl's
Marshall's
Walmart
Zulily
And Many More Stores!
Get to know Rashti & Rashti:
At Rashti & Rashti we celebrate babies and kids with high quality products that are made with great care. Our company started with newborns and infants — a natural place to begin — and has grown to include toddler and big kid sizes in sleep, swim and playwear (the fun stuff)! To learn more about Rashti and Rashti, visit https://www.rashtiandrashti.com/ .and on their Facebook page.
Do you have any Rashti & Rashti outfits hanging in your kid's closet?