This post is sponsored. I was compensated for writing it, but all opinions are 100% mine.
Box Tops Are The Bomb!
When my kids were in elementary school, I was SUPER MOM and ran the Parent Alliance Group for the school. Fundraising was the hardest part of that position, but it was the most important part too. That is when I learned all about Box Tops, and while I was at the school, we raised over 10,000 (3 years). Amazing, right! We were able to help the teachers with supplies, paid for some awesome field trips, and fixed up the school garden.
Wait There Is An App For This!
Back in the day, we had to clip and send in all the Box Tops, but now there is an APP! It is so darn easy that my kids are in High School and I still send in my Box Tops. Why you ask…I always buy the items so why not. I want to reach out to my readers and let you know why you should download the Box Tops App and start collecting!
Box Tops For Education is an easy way to help, and it's now easier than ever with the Box Tops Bonus App on your phone!
Everyone can help, I even asked my parents and they were happy to support their grandkids school. So reach out to family and friends and the sign-up process is super simple- Get App, Set up an account- email and password, Find School and bam you are done.

Get the kids involved. No matter what the age, they can help you find the products in the store, scan the receipt, create recipes that need the items.

No cutting or clipping needed (no you can do that too) because the APP all you will need to do is scan your receipt and it will add right to the school's account.
The kids and I took a trip to Walmart to pick up Back To School goodies- you know snacks, cereal, and of course Kleenex®. We already buying those products, it was a nice bonus. General Mills and Walmart are teaming up to offer a Buy 5 products, Get 50 Box Tops offer through the BTFE App and if we are buying these products anyways, getting the bonus money is a big plus!
Remember schools can use the money for field trips, supplies, books, technology, sports, playground, school activities, and even after-school programs. I know I had parents that didn't quite understand what their 10 Box Tops can do to help the school, but as my mom taught me…every little bit helps. So no matter how many each parent sent in it was still part of the bigger picture…money for the school. Our parents were not able to outright come out of their pockets with money but if they are buying the products anyway, sending in the Box Tops was a way for them to contribute!
I have a Box Top TIP for our readers!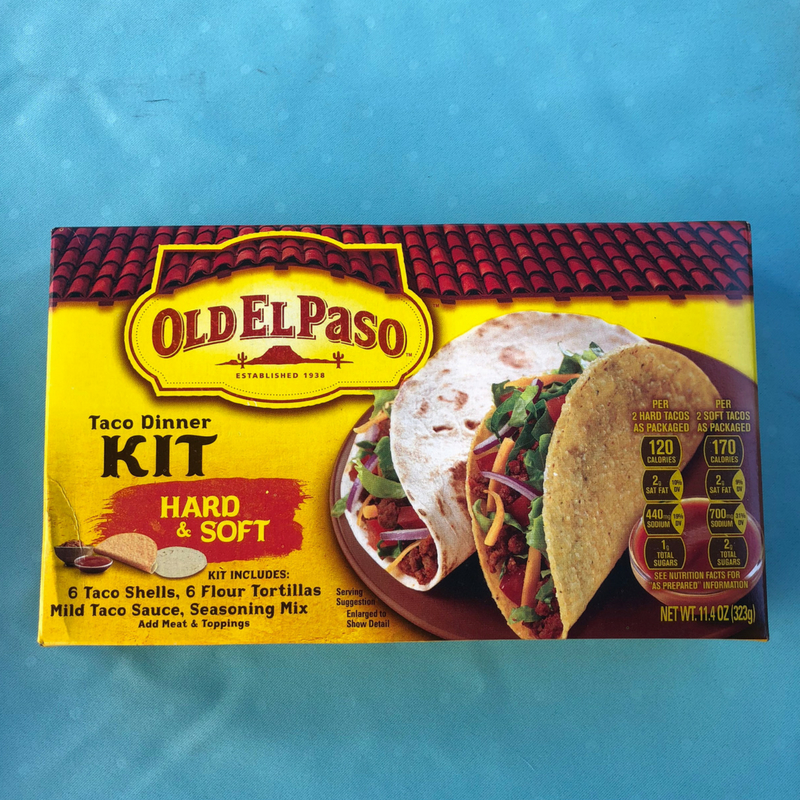 Meal Plan through the Bonus App. Before heading to Walmart, I check the Box Tops Bonus App and see what products are giving special bonuses. Usually, Old El Paso is an option, and I make Tacos at least once a week. I select that product and one meal down and going to earn bonus tops. Score one for mom! Have the kids pick out what snacks they want, they can select them on the app, and you buy. Super simple.
Buy 5 Participating Products > Scan Your Receipt with the Box Tops app > Earn 50 Bonus points.
Here's how to use the Bonus App:
Browse and select offers within the App; buy them at Walmart and save your receipt!

Upload your receipt using the Bonus App.

Confirms your receipt via email, and your school gets the credit.
General Mills and Walmart are teaming up to offer a Buy 5 products, Get 50 Box Tops offer through the BTFE App
BUY-SEND-EARN with the Box Tops Bonus App- download and help your local school TODAY!

Comment below and let us know if you use the Box Tops App and what products you buy. Make sure to read more about Box Tops– We use the App every week.
For every 5 Box Tops for Education (BTFE) products you purchase in a single transaction at Walmart on or after 7/10/18 and entered by you by scanning your receipt through the Box Tops Bonus App by 9/10/2018, you can earn 50 Bonus Box Tops, for your BTFE eligible enrolled school. Only available at Walmart. Multipack BTFE products purchased at Walmart count as 1 participating product for purposes of this offer. To redeem offer, you must download the free Box Tops Bonus App available through the Apple App Store or Google Play store and be or become a member of BTFE.com, supporting an eligible, listed enrolled school and follow offer redemption instructions within the App. Bonus Box Tops are worth 10 cents each and will be awarded directly to your selected BTFE school. There is a combined maximum of $500,000 in Bonus Box Tops that may be collectively redeemed in connection with this Walmart offer. If maximum is reached, offer will be discontinued and removed from the Box Tops Bonus App. Only BTFE eligible enrolled schools can be awarded earnings. All Bonus BoxTops offers are subject to the App Terms of Service, Official Rules, and Privacy Policy, available at www.BTFE.com. Standard Data Rates May Apply. You also can learn more at www.boxtopsWM.com. © 2018 General Mills. All rights reserved. App store is a service mark of Apple, Inc. Google Play is a trademark of Google, Inc.
Please check out our Back To School Guide