This post is sponsored by The National Frozen & Refrigerated Foods Association (NFRA). All opinions are my own. See easyhomemeals.com for more recipes & tips.
March Is Frozen Food Month
Did you know that March is Frozen Food Month? I'm excited about that because frozen foods are so convenient and give me so many nutritious options for meal solutions. Plus, I can showcase a couple of recipes that I make for my family using frozen fruits!
Piggly Wiggly is the Place To Go!

My neighborhood Piggly Wiggly in Columbia S.C is where I get value and freshness, so that makes it my favorite place to shop for frozen foods!
We have a big family so trying to feed everyone can get costly. I do look for the best value that won't hit my pocketbook too much. From breakfast items to entrees to snack foods, Piggly Wiggly brand frozen foods are premium quality as well as an outstanding value.
Why Buy Frozen Food?
Stocking up on frozen foods is handy, just in case you are in a pickle for time or just don't feel like cooking. I keep products in my freezer for every mealtime, snack time & dessert.
Our favorite fruits and vegetables aren't in season, but we still want them, right?
Piggly Wiggly offers many varieties of fruits and veggies, most of which are frozen within hours of picking – at the height of their nutritional value.
Plus most frozen fruit and vegetables are ready to cook; there is no prep like cleaning or cutting. An extra bonus is there is no added sugar or salt in most of the items. Frozen bags can be kept for six months, or longer so why not stock up when good deals are going on? You can have fresh fruit and vegetables whenever you want now!
Here are two of my favorite recipes in celebration of #FrozenFoodMonth.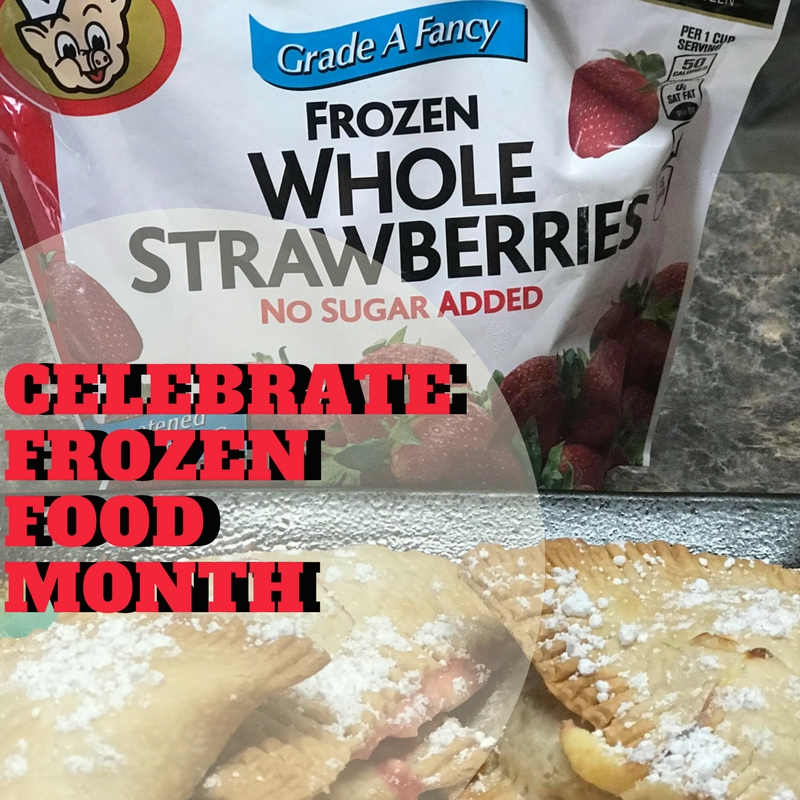 Fruit & Cream Cheese Empanadas
1 8-ounce package cream cheese, softened

2 cups Piggly Wiggly Frozen Fruit (any variety)

2 Refrigerated Pie Crust, thawed to room temperature

Flour for dusting

One Egg white
Directions:

Cut 2 (9-inch) refrigerated piecrusts into 4 equal pieces each.

Arrange thawed frozen fruit in the center of 4 of the pieces.

Top with remaining 4 pieces of piecrust and pinch the edges together to seal. Use flour to stop it from being sticky.

Egg wash the top of each one

BAKING: Transfer to a baking sheet and bake at 400 degrees for 10-15 minutes, until golden brown.

AIR FRYER: The best way! Cook at 350 for 15 minutes- golden brown

Sift confectioners' sugar over top before serving.

Strawberry Pancake Mug Cake
3 tablespoons all-purpose flour

¼ teaspoon baking soda

2 teaspoon maple syrup

1 tablespoon milk

1 tablespoon vegetable oil

1 egg

1 tablespoon Piggly Wiggly Frozen Strawberries
Directions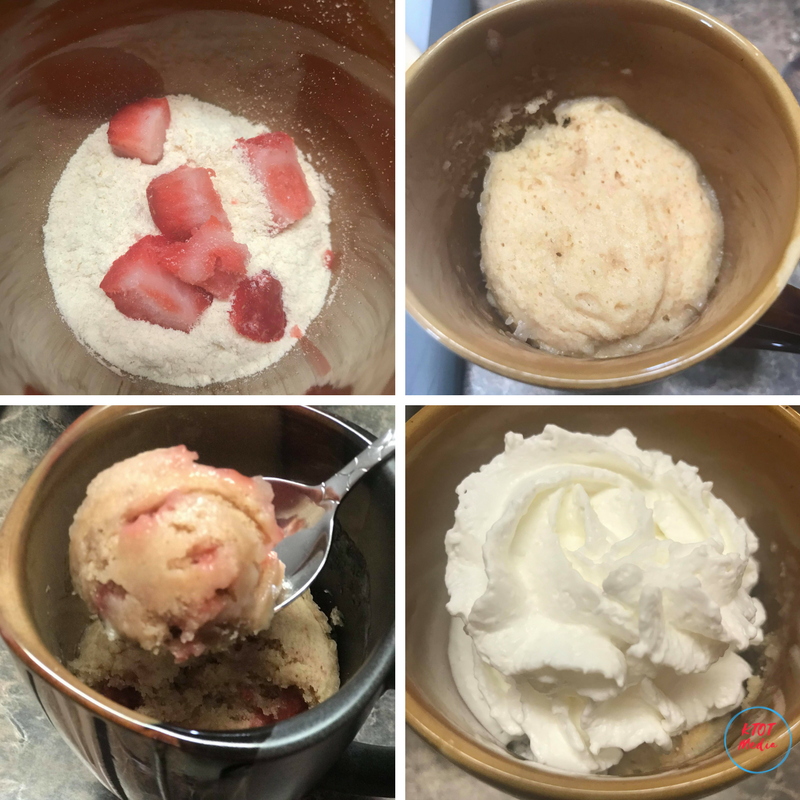 Whisk together all of the ingredients except the blueberries in a microwave-safe mug. Mix the batter until there are no lumps.

Lastly, stir in the strawberries.

Microwave roughly for roughly 1 minutes – 1 minutes 15 seconds or until it is firm to the touch on top. (timing is based on my 1200W microwave so your timing might vary)

Top with a little powder sugar and some whip cream.

Top with a little maple syrup and some more strawberries enjoy immediately!
COUPON: Just Click, Print and Save.
Please comment below on your favorite recipe and what are you going to make during Frozen Food Month!
Please Pin and SHARE!