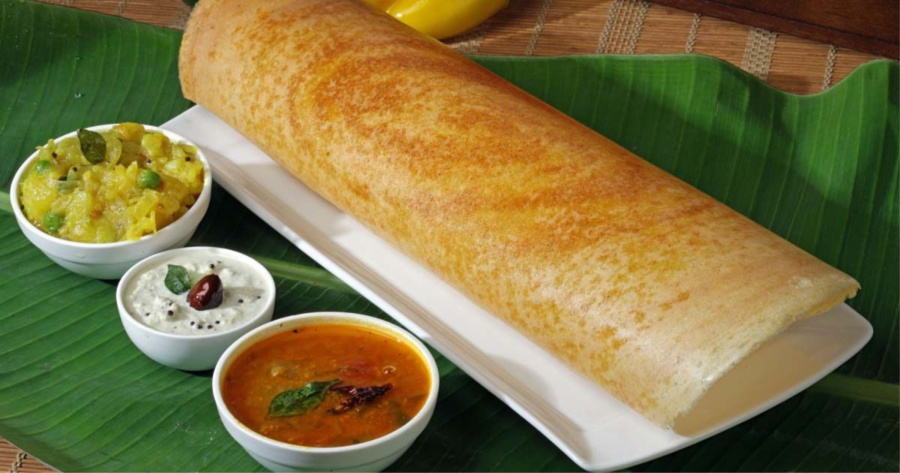 We all know that India has many varieties of food recipe across all regions. Indian food is globally well known for its unique taste and spiciness. Along with, there are starch manufacturers who provide resistant starch for the diet to make recipes even more delicious. Here is some best taste of Indian recipes the one must try to feel the deliciousness.
DOSA
Rice is one of the staples of Indian cuisine owing to its usage in most of the dishes. In south India, one cannot miss the delicious taste of dosa. It also comes under the list of top ten Tasty Foods of the world. Dosas are a typical South Indian staple consisting of crepes made from fermented rice and lentils, accompanied with sides such as sambar and various kinds of chutney such as coconut chutney, tomato chutney etc. The beauty of a dosa is that it's a versatile food. There are so many varieties of dosa, some of the most famous are Masala Dosa, Paper roast, onion dosa, paneer dosa and many more.
BRIYANI
Briyani is another most loved and must have food across India. There are more than 100 different types of briyani's in India. Hyderabadi biryani is one of the most famous biryani dishes in India, particularly in Andhra cuisine. The aroma emanated from a plate of biryani is bound to stir the excitement of your taste buds. It is one of spicy rich food that one can not leave out. This is served along with a raita.
LASSI
This traditional refreshment originating in the land of five rivers provides relief from the scorching heat of summers and comes in various avatars. It is the pride of Punjabi cuisine. Yogurt blended with water and spices or different flavors results in a drink and choose from fruit flavored lassi or the traditional sweet or salty lassi. The differently flavored lassi includes Mint Lassi, Avocado lassi, dry nuts lassi etc.
DHOKLA
Dhokla is a Gujarati originated vegetarian recipe. It is made with a fermented batter derived from rice and split chickpeas. It is so soft and spongy to feel and taste. Dhokla is a healthy, nutritious, vegan, gluten-free recipe. Instant Khaman dhokla is a perfect breakfast to warm you up on a cold winter morning. This particular recipe includes the addition of fruit salt, citric acid to the batter, and water to the tempering.
GHEWAR
This delicacy from Rajasthan is quite popular during the festivals of Teej, Makar Sankranti, and Gangaur. The batter made using all-purpose flour is disgorged into a specially designed mold and then deep fried. The ghewar is then immersed into sugar syrup for a while and served hot with a topping of malai or mawa.
THEKUA
THekua from Jharkhand is one of the simple, snack-time kind of recipes. Thekua can be made in different ways in other states, this one is fairly simple and a delight too. Flour mixed with cardamom powder, freshly grated coconut, ghee and kneaded with melted jaggery.