Back to school is in full swing in so many homes across the United the States. For the 5.9 million children living with food allergies, it's a bit nerve-wracking for their parents. How can we keep them safe at school (or daycare)? That's where AllerWare comes in.
Keep Children with Allergies Safe at School or Daycare
If you have one (or more) of the millions of kids living will food allergies, you're not alone. AllerWare is an allergy mom owned company that knows firsthand, what it's like to rear children with dangerous food allergies. They have designed amazing products to keep your sweet miracles safe, and to give you peace of mind when they're away from you.
For young kids, older, and those unable to verbally express their needs
Whether you have younger children that can't express their allergies, or tweens and teens, AllerWare has something for everyone. As a special needs mom, I know what it's like to have an older child that can't always verbally express important things, so AllerWare is especially wonderful for kids like mine as well!
One time use bracelets
You know the bracelets you get at the county fair? Well AllerWare has those for your kids with their allergies clearly stated on them. Perfect for sending them off to daycare, class trips, and more. They're waterproof, so washing their hands won't ruin their bracelets. Send them off with confidence, and peace of mind!
Temporary Tattoos and Stickers
If you child doesn't care to wear a bracelet (mine wouldn't be able to for sensory reasons,) they have temporary tattoos. Apply them right to their hand, and people with be able to visibly see what they're allergic to. AllerWare has stickers too, which are perfect for your children's lunch boxes, bowls, bottles, and more.
Zipper tag
Older kids may not want any of the above, but AllerWare has that covered. They have allergy zipper tags that you can attach to their clothing, backpacks, and more. They can be attached to anything with a zipper or loop.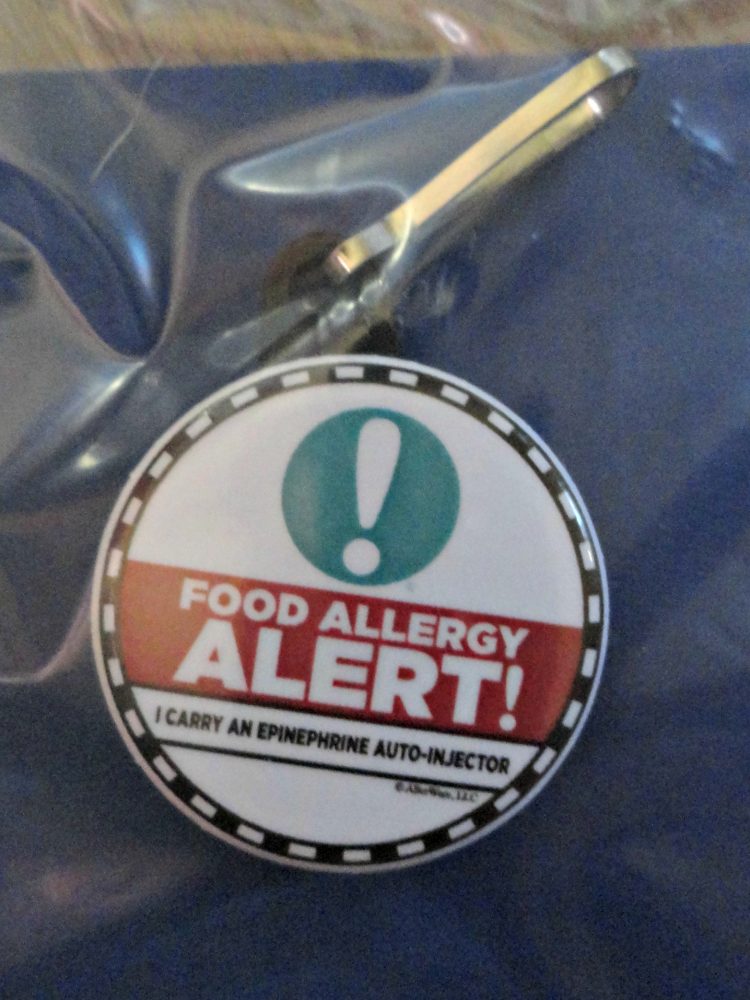 Not just food allergies
Your child may not have food allergies, but may be allergic to bees, latex, or penicillin. AllerWare has you covered there too. As a matter of fact, you can shop specifically by which allergy your child has.
To see more, head to AllerWare. You can also connect via Facebook and Twitter.
I received this product to facilitate my post. All opinions are my own!