Today is National Relaxation Day. I think we can all agree that everyone can use some relaxation. Here are five ways to do just that.
Five Ways to Relax in Honor of National Relaxation Day
1. A hot bath
Lock yourself in your bathroom, and draw a nice, hot bath. Adding epsom salts with kick up a notch. If you have Lavender essential oils, then add some of that too. Lavender is known for its calming properties. It smells amazing too. Grab a book or just play some soft music, kick back, and soak your worries away.
2. Snack on some dark chocolate
Dark chocolate (in moderation) is actually good for you! It has been scientifically proven to increase serotonin and endorphin levels in the brain, which will relax you. It's also full of flavanols which is good for your heart. My youngest son always tells people, "My mama needs chocolate, it makes her nice." He isn't kidding. There's science to back that up!
3. Grab a stress ball, putty, or a fidget spinner
This is something I learned from providing my autistic son a sensory diet. Our house is full of different textured stress balls, puttys, slimes, and more. They give my son much-needed sensory input, and they calm him as well. I particularly love his one putty that has a foam like texture. I sit and stretch it and smoosh it in my hands and within a few minutes, I feel calmer. It's proven by many Autism specialists to be an effective stress reducer, so give it a try. While you're at it, pick up a fidget spinner. They're not just the newest fad, they really have a calming effect. I have my own that lights up in different patterns. Watching it spin, change colors and patterns, zones me out and centers my brain.
4. Try some essential oils
There are many essential oils that have stress reduction properties. Lavender is at the top of that list. Drip some on your wrists, or simply smell it from the bottle. I mix it with distilled water, and pray my pillow every night before bed. Other relaxing essential oils are Chamomile, Ylang Ylang, and Frankincense. Grab a roller bottle, put a few drops of each in there and then add some olive oil. Now you'll have your own stress blend.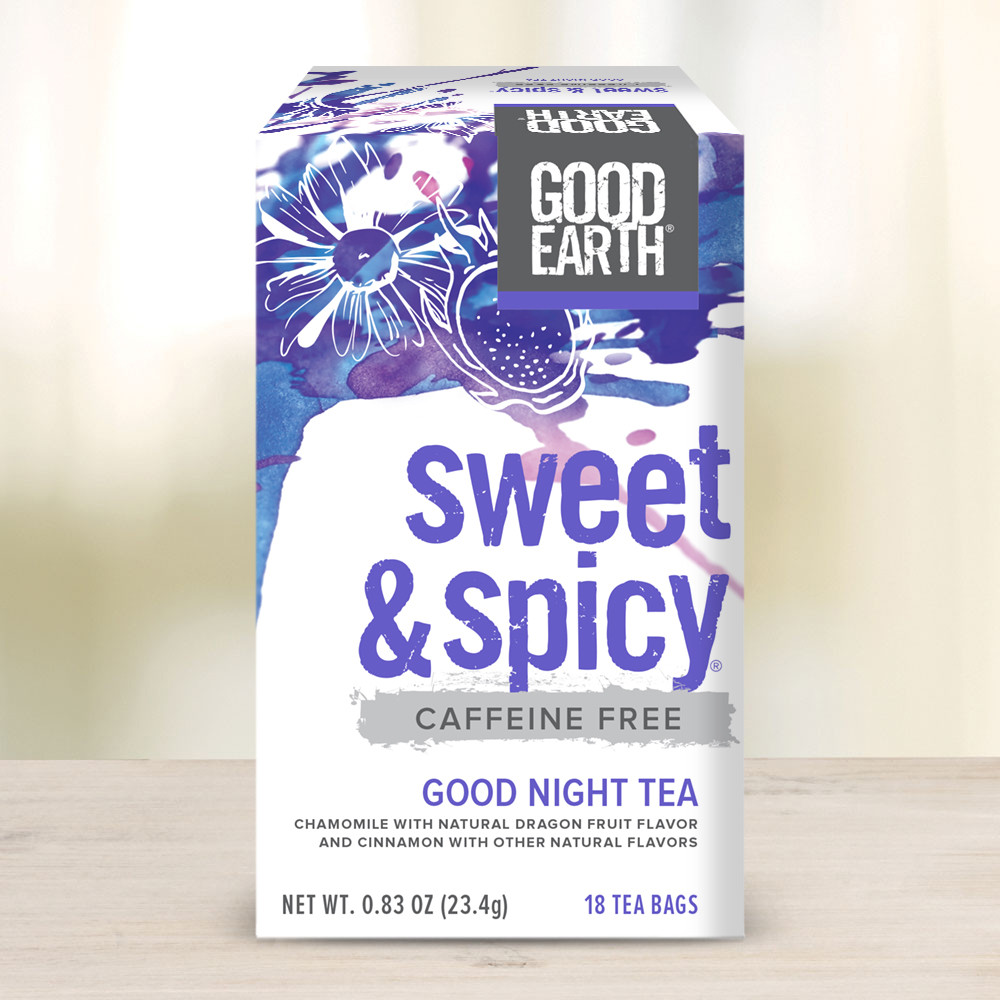 5. A cuppa
A nice warm cuppa does wonders for the soul. When I want to wind down, I heat some water and grab my Sweet & Spicy Good Night Tea by Good Earth Tea®. It smells fantastic, and tastes even better. It's caffeine free and a blend of chamomile, sweet dragonfruit, and spicy cinnamon. By the time I finish my mug, I'm so relaxed. I love to drink it iced too, it's so good! I love iced tea, and this one is no exception. When I drink it cold it relaxes me, and makes me feel centered, but it's also refreshing and so tasty!
To see all of the blends by Good Earth Tea® CLICK HERE. You can also follow them on Facebook and Instagram.
I received this product to facilitate my post. All opinions are my own!