It's well known that millions of Brits love jetting off to Spain every summer to enjoy the high temperatures and fantastic beaches – in fact, it's by some distance UK citizens' favorite holiday destination.
However, there's a lot more to Spain than just sun, sea, and sangria.
If you're starting to think about planning a post-summer trip to give yourself something to look forward to through the winter months, some of Spain's less-heralded and more unusual attractions are well worth exploring to get a taste of a different side to this endlessly fascinating country.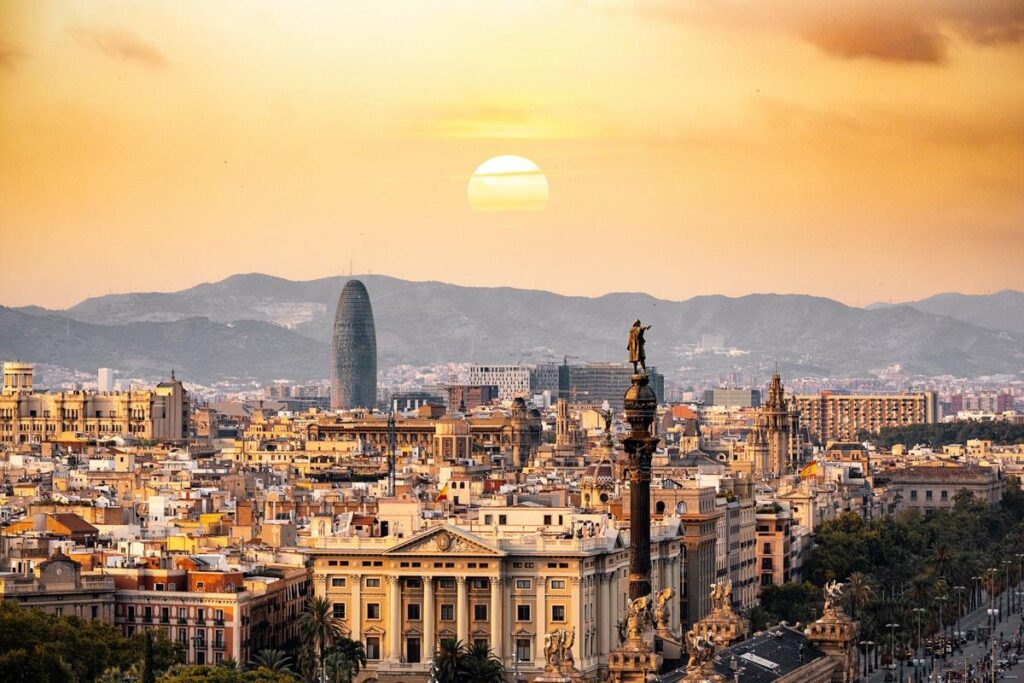 Here are five of our favorites.
The Tabernas Desert
The classic 'spaghetti western' films of the 1960s and 1970s got their name because of director Sergio Leone's Italian heritage.
But perhaps a more fitting nickname would have been 'paella westerns' because, in fact, the majority of these movies were shot in Spain – and in the Taberna Desert, to be exact.
Located in the southeastern province of Almeria, the semi-arid Tabernas offers a rugged, wild landscape that is remarkably similar to the bleak expanses of scrub and rocky badlands famous in the popular imagination as 'cowboy country'.
For film buffs, there are three surviving film sets that have been turned into tourist attractions, giving you the chance to walk the dusty streets of Wild West-style towns used in a host of famous films and learn all about the cinematic history of the region.
Montanejos Hot Springs
Wouldn't you just expect Spain to be the kind of place where you can find water warm enough to bathe in outside all year round?
Montanejos Hot Springs are about an hour and a half's drive from Valencia – a wonderful city to visit in its own right – and have beautifully clear bathing waters that are a comfortable and consistent 25oC any time of year.
These natural hot springs were apparently first brought into use as thermal baths by the Moorish settlers who ruled Spain in the medieval period.
They certainly had an eye for a great location as the springs are in a stunning mountain gulley, making this one of the prettiest places you could choose for a dip as well as a place to relax and paddle even when the temperatures outside take a turn for the worse.
Limite Zero Zipline
Ever fancied crossing the border from one country to another via zipline?
Well you'll only get one opportunity to do it – the Limite Zero zipline in Sanlúcar de Guadiana, Huelva province is a one-of-its-kind attraction found nowhere else in the world!
Tucked away in the extreme southwest corner of Spain, the zipline takes you on a 60 second journey over the Guadiana River, where you land on the other side of the border in Portugal.
The views over the Guadiana valley are stunning and reaching speeds of up to 80km/h, it's an experience the adrenalin junkies out there will love, too.
When you land in Alcoutim on the Portuguese side of the river, you can jump back on a ferry across the river to take you back to the other side.
Caminito del Rey
Here's another one for the thrill seekers out there – a precipitous pathway clinging 100m up sheer cliff faces that has been dubbed the scariest walk in the world!
Located in El Chorro near Malaga, the 8km-long Caminito del Rey was built a hundred years ago to give workers at a newly-built hydroelectric power station at El Chorro dam access up an otherwise impassable gorge.
The fact that parts of the route comprise metre-wide wooden boardwalks clamped into the rock face of three separate gorges with sheer drops below later attracted the attention of visitors wanting to test their courage.
Unfortunately, at the turn of the Millennium, the bravado got the better of several visitors who lost their lives in accidents as the walk fell into disrepair.
The original walkway was subsequently closed, but a new, improved and properly regulated route is now open just above the old pathway.
It's a truly stunning experience if you have the head for heights!
Museo Atlántico
Finally, Lanzarote is a favourite destination for holidaymakers seeking some all-year-round sun, with average temperatures in the Canary Islands remaining above 20oC even in the depths of winter.
If you have a passion for scuba diving, one compelling reason to choose Lanzarote for your next trip is the Museo Atlántico – Europe's first underwater museum-cum-art exhibition.
The brainchild of artist Jason deCaires Taylor, who previously created similar exhibitions in the Caribbean and Mexico, the 'museum' features more than 300 of his creations installed in an artificial reef at a depth of 12-14 metres below the surface.
There are excursions available for beginners as well as experienced divers, and along with the sculptures, you will also be able to admire the impressive range of sea life that has taken up residence in and around the reef.
A final word…
We all hope that things are going to gradually get back to normal with regards to the COVID-19 pandemic this winter, including our ability to travel freely.
But Spain still remains on the UK's 'amber list' where the official advice is not to travel unless it is essential (although in reality tourist travel is taking place freely).
There is also still the risk of having to cancel your trip last minute if you test positive for COVID – taking a lab test is a condition of entry into Spain.
For these reasons, don't forget to buy appropriate travel insurance for Spain that covers you for cancellations, and ask about amber list extensions – otherwise you might find a standard policy doesn't protect you if you travel against official FCDO advice.