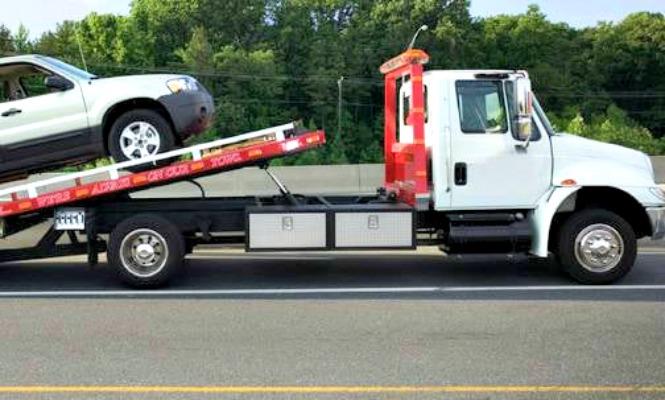 Source
A car breakdown is one of the worst situations to land up in. If you are out on the road and your car starts giving you problems, the only sensible thing to do is to contact a car towing service in Perth.
For this reason, it is recommended to research about towing companies before you ever need one. This way, you will save yourself from the hassle of finding one during a breakdown. Doing so would give you ample time to weigh your options and choose the best service.
Speaking of preparing in advance, a few precautions taken regularly can help you avoid a car breakdown altogether. Apart from following the car user manual to the tee and getting your car professionally serviced, there are a few other things that a car owner can do to ensure their vehicle is always in a reliable condition.
Follow these tips to ensure you never face a car breakdown:
Never miss a service
As important as it is to get your vehicle serviced by the professionals, the service intervals matter. Make sure you are aware of the recommended service intervals for your vehicle and adhere to the guidelines strictly.
Many people think that regularly topping up the engine oil of their vehicle is enough to keep it running, and avoid the regular service of their vehicle. In reality, topping up engine oil is just one part of a full service. In a professionally done service, all the fluids of the car, including, but not limited to, the engine oil, brake oil, gear oil are topped up and the engine and breaks are given a full check-up.
Pay attention to warning lights and unusual sounds
When the car is on, and not in the ignition, check if all the warning lights are functioning properly. Warning lights, along with sounds and smells coming from the car can be indicators of serious issues with your vehicle. Keep in mind, if these problems are not nibbed in the bud, they may escalate into more serious and expensive issues.
Hence, you should act immediately when you hear a strange noise or see a warning light come to life. Even if there is no warning from the vehicle and you feel that something is not right, it is best to visit a mechanic. Explain the problems to the mechanic in detail, and they will be able to pinpoint exactly what is causing the issue.
Keep your car weather ready
If you plan to travel to a place with different weather conditions or terrain, make sure your car is ready. For instance, when going to a place with cold weather, consider installing winter tires. They offer more grip on slippery surfaces. On the other hand, if you live in a cold area, and plan to travel to a warmer climate, winter tires may affect the fuel efficiency of your vehicle.
Conclusion
At the end, keep in mind that your driving habits have a great influence over the health of your vehicle. Avoid sudden braking and acceleration, as it may affect the performance of your braking system. Similarly, constantly applying brakes while going downhill can heat up and deteriorate your brake pads. Additionally, avoid keeping your foot over the clutch as it is harsh on the bearings inside your gearbox.
With the advancement of technology, cars are becoming more reliable and safe than ever before. If you take proper care of your vehicle, there is no reason it will ever break down in the middle of the road.