The product I'm about to tell you about is super versatile! I've never seen anything like it! It's called First Saturday Lime. You're probably confused about what this product is exactly. Let me explain! The company that created this product, First Saturday Lime (or FSL), "took hydrated lime (the strong stuff) and made it insoluble so that it doesn't react with moisture, whether on skin or in water. This means that FSL is way stronger than quarry lime, or 'barn lime,' but it is safe and not caustic like hydrated lime." A simplified explanation of what FSL is: it's precipitated calcium carbonate.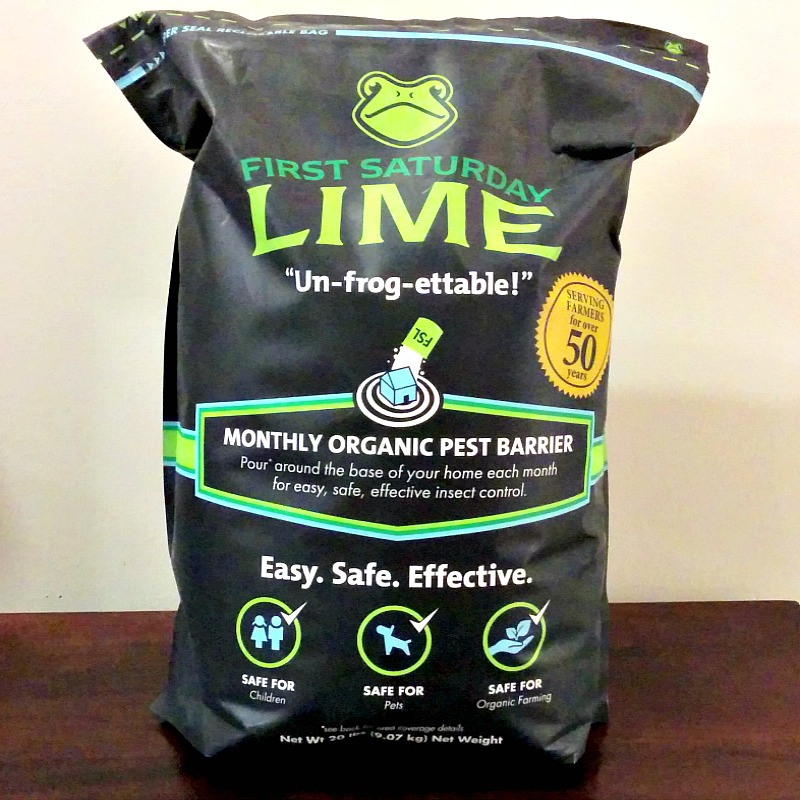 Now, before I learned about this product, I would have had no idea what to use it for. Well, it turns out this product can be used for several, very useful tasks!
Here is a list of its more popular uses:
it can be used as an insect/pest repellant,
increase the pH to sweeten your crops,
use for sanitizing chicken coops, stables, and barns,
prevent the growth of algae (and prevent mosquito breeding in areas of water),
whitewash walls of the outdoors, and
create a cost-efficient, chalk paint (this is my favorite idea).
If you want to read about more ways to use FSL, go to the product's website "Tips" section. It's amazing how may ways this product can be utilized!
A Bit Of Background Info On First Saturday Lime
The founders of First Saturday Lime are Jana McDaniel and Jessica Thompson, two sisters who are from a family in the limestone business! They wanted to create a product that is safe and natural and a product that actually works!
Wondering what the name "First Saturday Lime" signifies? It's name is there to help remind you to apply FSL around the base of the home once a month!
It is a safe product to use, but it still has its do's and don'ts for proper usage and safety. Please go to the FAQs section on the product's website to read the safety precautions and read all product directions before utilizing.
First Saturday Lime is available for purchase on the company's website. Currently, you can purchase it as a subscription package ($19.99/month) to make life easier for you. Or, you can purchase it in a 20 lb. ($21.99) or 5 lb. bag ($11.99). Prices are subject to change. Order yourself a bag or two and see how many uses you'll find for FSL!
Connect with First Saturday Lime: Website | Facebook | Twitter