Every year I struggle to find suitable gifts to fill my husband's stocking. But finding stocking stuffers shouldn't be a hairy situation! This year will be different, because I have discovered some nifty gifts that are perfect for him, and other men as well.
Finding Stocking Stuffers Shouldn't Be A Hairy Situation
Whether the love of your life has a beard of not, they all need to shave. Maybe they like to be clean shaven, or they have to shave around their facial hair. Either way, I have some handy gift ideas that are ideal for all men.
All Men Need a Razor
Van Der Hagen's Traditional Safety Razor is awesome. It features a shorter handle so the user has more control over it. The Teflon-coated razor blades are ice tempered, stainless steel blades, that are designed to give him a closer shave, and less of a chance of ingrown hairs. It comes with five blades and the butterfly style opening makes changing them a breeze.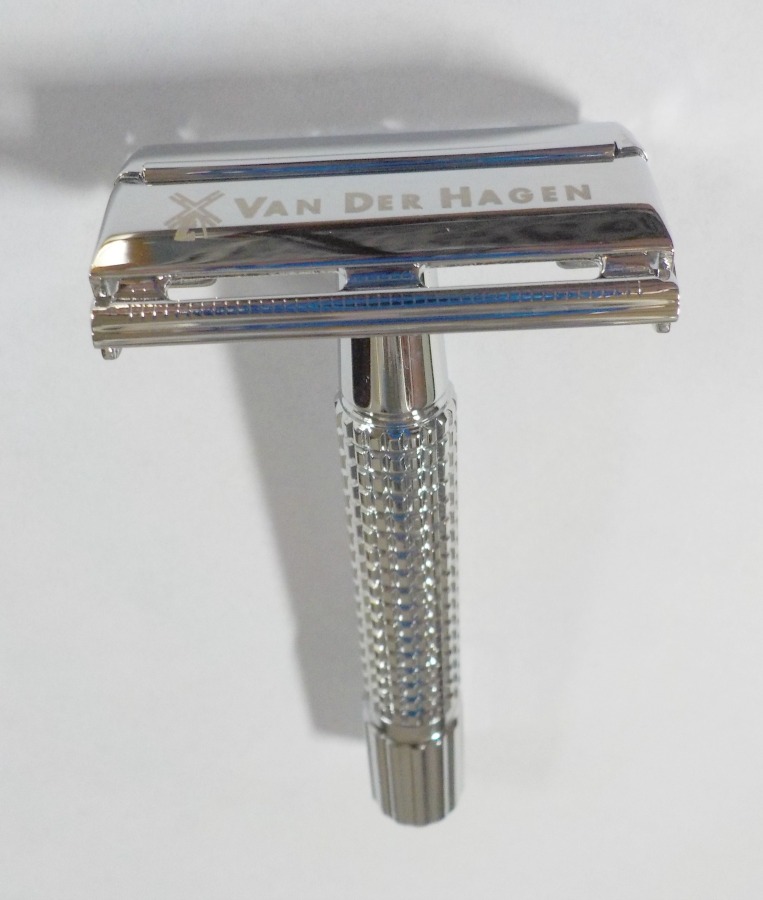 Premium Shave Set
To go with his razor, grab him Van Der Hagen's Premium Shave Set. The sturdy boar bristle brush will exfoliate his skin while creating a rich lather. For the lather it comes with hypoallergenic deluxe shave soap that has vitamin E and oat extract to soothe his skin. This set even comes with a colorful ceramic shave bowl that will fit perfectly in the palm of his hand.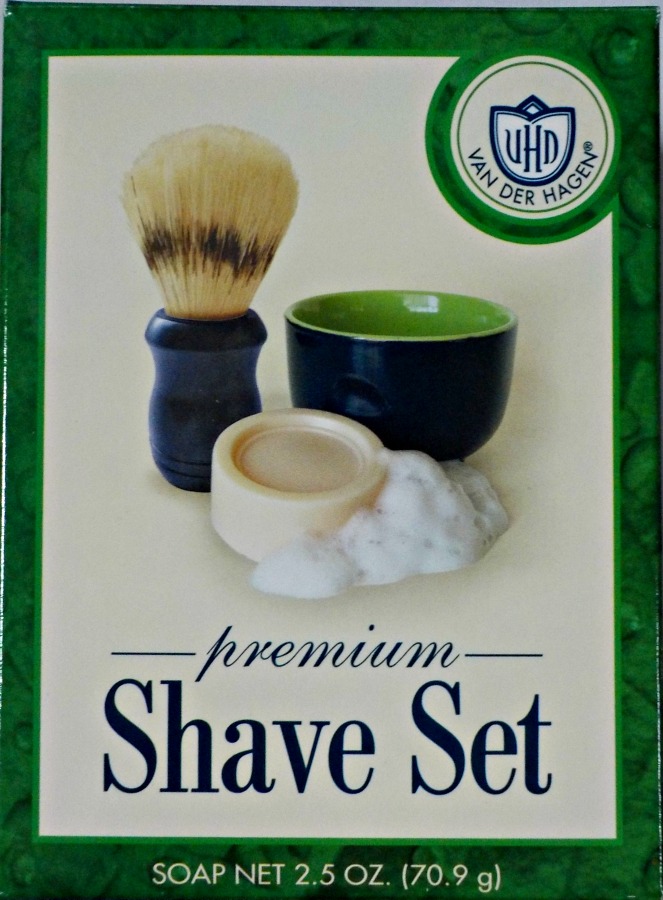 For these and other Van Der Hagen products, head to their website. You can also follow them on Facebook and Twitter.
Keep It Clean
If he does have a beard, you know it gets dirty. That's where Beard Guyz Daily Wash 35 comes in. It's gentle enough to be used every day, to cleanse the beard of excess food particles, bacteria, and excess oils. This stuff will even moisturize the skin under his beard!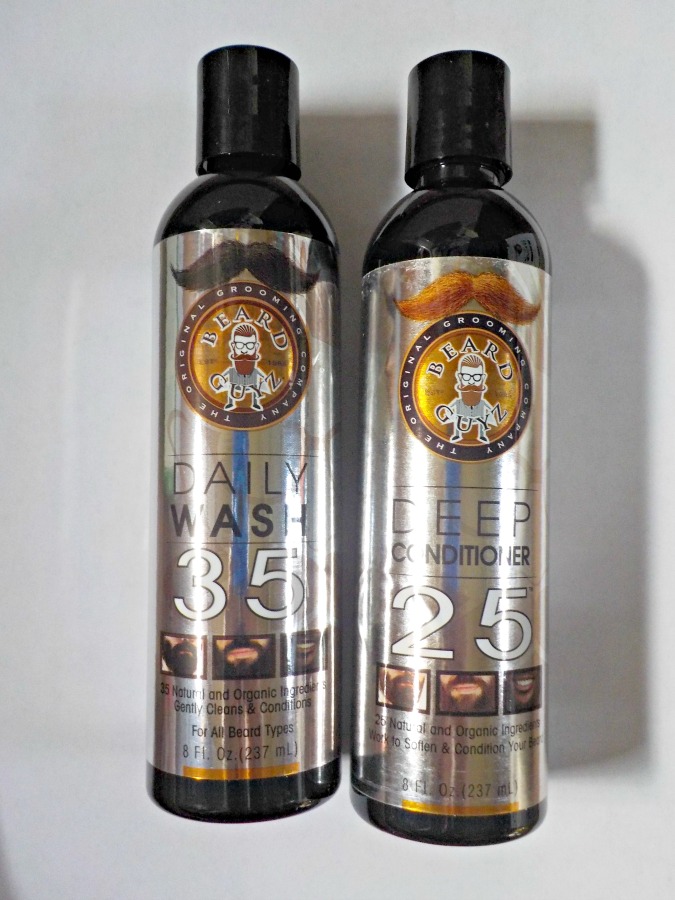 Deep Conditioner 25 is the ideal follow up to the wash. It conditions, softens, and helps reduce hair breakage. Deep Conditioner 25 will prevent skin from flaking and will help the hair and skin restore themselves. It also has a nice light and fresh fragrance.
Beard Scentz is a must have for any guy with a beard. Did you know that his beard picks up pollutants, odors, and bacteria throughout the day? That's where Beard Scentz comes in. It doesn't just give the beard a nice scent, but the essential oil of Tea Tree will help to kill off bacteria.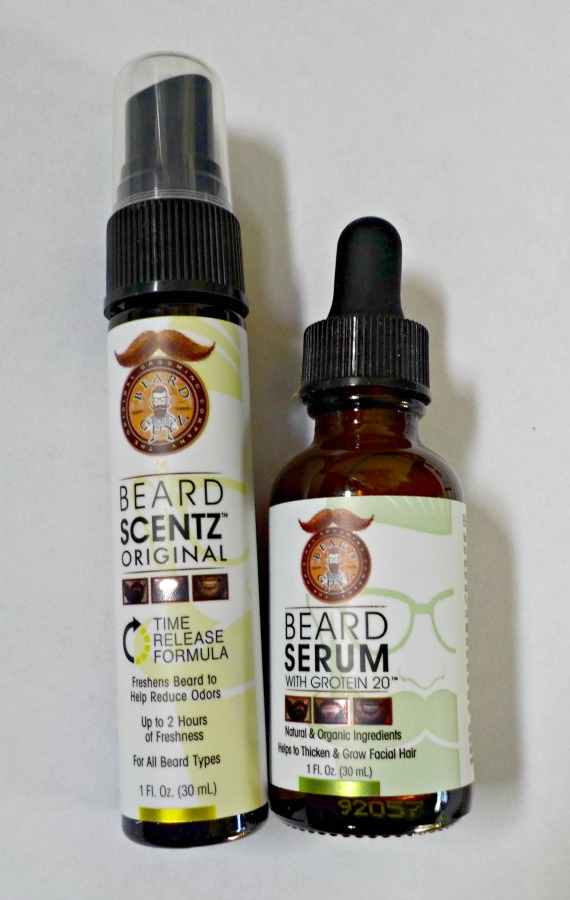 Grow It
Beard Guyz Beard Serum with Grotein 20 is designed to help him start growing his dream beard! This blend of ingredients helps revitalize stubborn follicles and will keep his skin moisturized. Their Beard Serum is packed with antioxidants which will facilitate that beard growth. So if he's looking to get started on his beard journey, then this is the gift for him.