This post is sponsored by Everywhere Agency on behalf of Macy's; however, all thoughts and opinions expressed are my own.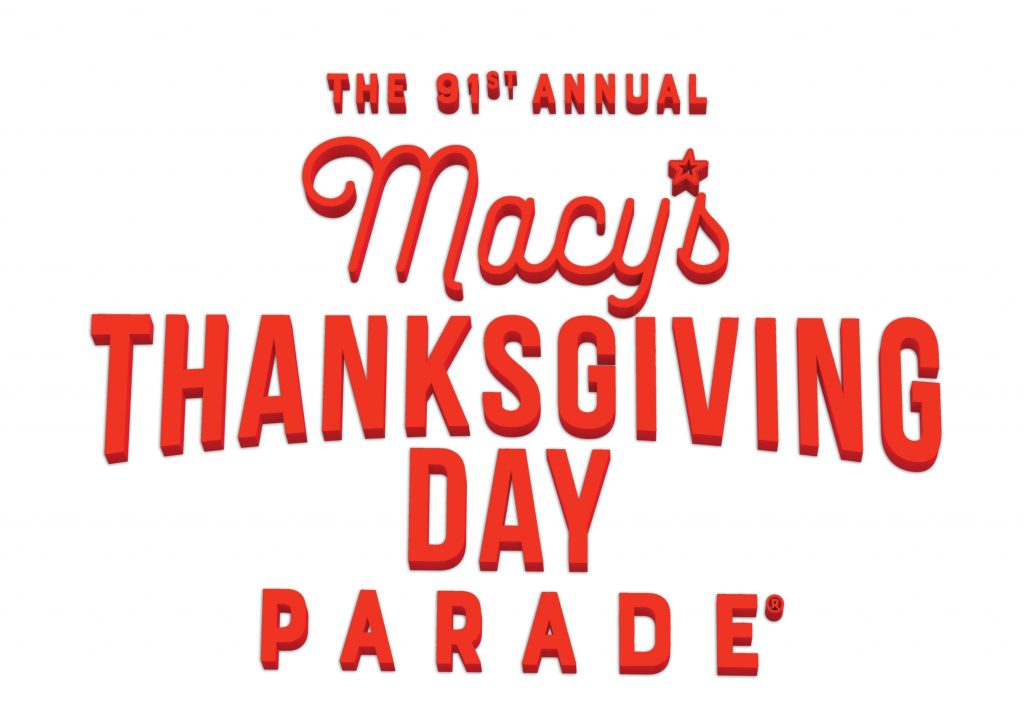 Who doesn't enjoy the Macy's Thanksgiving Day Parade? Growing up I was always the first one on the couch with my hot chocolate and blanket! My favorite part was always the balloons. Every year there were new balloons but to be honest, SNOOPY was and still my favorite. I'm almost 50 yrs old and guess what I'm still watching the Macy's parade but no more hot chocolate, I switched to coffee many moons ago. However, my daughter is right next to me sipping her hot chocolate, wrapped up in a blanket, so I guess the family tradition lives on!
Next week…America's favorite holiday tradition will return to once again kick-off the season with its signature brand of magical entertainment. On Thursday, November 23rd, the 91st, Macy's Thanksgiving Day Parade will march down the streets of New York City as the country gathers to celebrate. The unparalleled event is set to enthrall more than 3.5 million spectators lining the streets of Manhattan and more than 50 million viewers on television with a host of giant character balloons, dazzling floats, the nation's best marching bands, and performance groups, celebrities, and the official entrance of the one-and-only Santa Claus.
We are excited about for this years Macy's Thanksgiving Day Parade, remember to TUNE IN next Thursday at 9 am (ET) to watch the new opening for the parade. The new opening will feature an all-star ensemble cast of celebrities from pop culture, stage and TV all singing and dancing together in an epic performance of Dancin' in The Street! Also, as part of our first hour of festivities, Gwen Stefani will perform White Christmas at the Bryant Park ice rink surrounded by fans and skaters.
I bet Gwen Stefani's performance will be AMAZING! There are so many other performers I can't wait to see too, like Goo Goo Dolls, Common, 98 Degrees, Cam, Smokie Robinson, Dustin Lynch and so many more. One of my favorite performances is when The Radio City Rockettes™ take the stage and just give such a fantastic routine for us! My daughter loves the marching bands and seeing how they coordinate the music and the dance moves to create their performances.
One day I would love to be in New York on Thanksgiving to watch this parade in person, but right now I will enjoy right from my couch with my family! This year I plan to make my family Stacked French Toast. The perfect beginning to a family packed day- Macy's Thanksgiving Parade, Yummy Food, Hot Chocolate and FAMILY TIME!
Stacked French Toast
4 eggs




½ cup milk




A dash of nutmeg




4 tbsps brown sugar




1-2 tbsps butter




6 to 8 slices brown or white bread




Nutella (or your favorite hazelnut spread)




2 bananas, sliced




Powdered sugar for garnishing (optional)
Directions
Pre-heat a non-stick pan with a tablespoon of butter over medium heat. In a large bowl, combine eggs, milk, nutmeg and brown sugar. Whisk until well-combined.

One at a time, dip your bread into the egg mixture. Make sure to get both sides coated but work quickly – the bread will soak up the mixture fairly quickly, and it can cause for soggy toast.

Once coated, shake off the excess into the bowl and fry in your pan. Once fried, place on a plate, move onto your next piece of bread. While that piece of bread is frying, spread Nutella on your plated toast. Cover with banana slices. Your other toast should be done by now, layer it on top of your garnished one. Repeat. You can also add more butter to your pan if you feel like it's getting a little dry.

Garnish with powdered sugar, a few more banana slices and drizzle on some Nutella. These measurements will make about 6 to 8 French toasts, and it's all up to you on how you stack them. I stacked about 6, and it made for one delicious (and tall!) breakfast.
Check out more of the Parade Lineup, and comment below on who you are excited to see perform.