By now, you may have noticed that we are just a little under a month away from one of the biggest holiday celebrations. For many people, Christmas is a very special time of the year. Friends, family, and close acquaintances are going to be scrambling to figure out what the best gift is. More importantly, you have to be ready to get everything the kids want when it comes to gifts. Of course, they are going to ask for specific items, but it doesn't have to start there.
It's going to be great seeing the look on your child's face when they see a few more surprises under the tree! Below are some options that you may want to consider grabbing for the young ones.
Pickup Sports Starter Kits
Need a gift where kids will get up and get moving? Pickup Sports is bringing Sports Starter Kits for kids age 3-6. Each kit comes with age-appropriate equipment, a stage-based curriculum for how to start playing the sport, storybooks, and fun surprises to make them fans! These kits make a GREAT gift and are a perfect way to introduce a child to a new sport and learn what they like before signing up for a league. Currently, there are 6 different sports kits – Tennis, Basketball, Soccer, Volleyball, Flag Football, and Baseball, or you can get a subscription to try them all!
Songs in the Shade of the Cashew and Coconut Trees
This enchanting collection of 23 traditional songs and rhymes, collected by Nathalie Soussana, pays homage to the rich cultural heritage and multilingual communities of West Africa and the Caribbean. Jean-Christophe Hoarau arranged the 23 musical selections on the enclosed CD, hailing from many countries and cultures, including Gabon, Cape Verde, the Congo, and Jamaica. Julie Gueyfier's vibrant illustrations depict people and musical instruments.
Little Creatures: An Introduction to Classical Music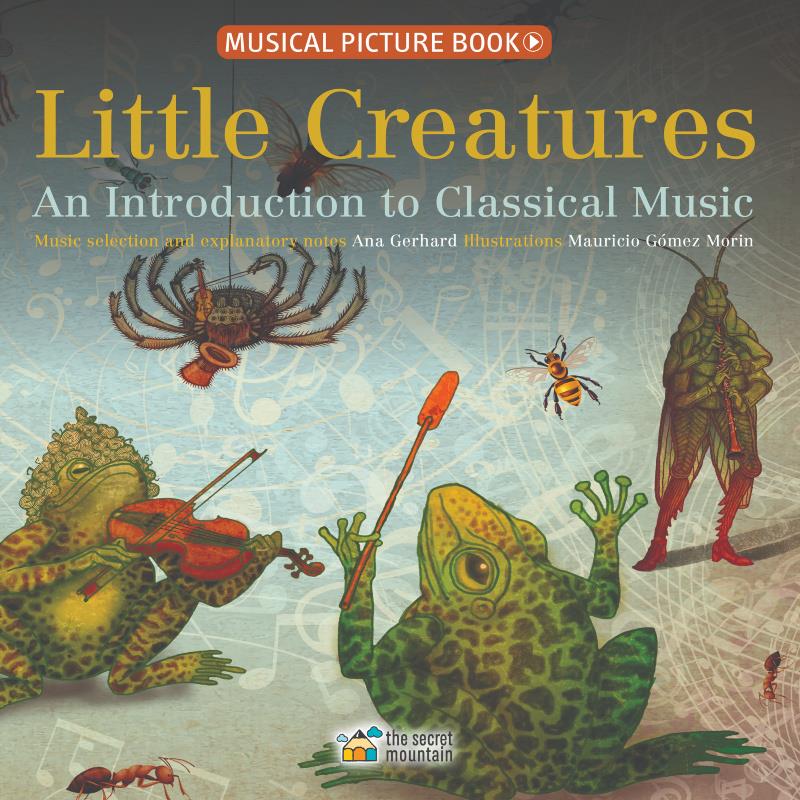 This is a 72-page picture book by noted concert pianist and music educator Ana Gerhard. The book pairs five centuries of music history with stunning illustrations of fascinating little creatures—insects, arachnids, and amphibians; wasps, butterflies, frogs, and snakes. Like
the award-winning and New York times acclaimed Listen to the Birds, this book-with-music offers an original and exciting way for young listeners to discover awe-inspiring classical music and how animals and insects have inspired composers.
Hunk-Ta-Bunk-Ta Holidays
Katherine Dines, a trailblazing and Grammy-nominated independent family music artist, presents a new album of 13 songs and some interesting stories and facts about how people around the world celebrate holidays. The songs on Hunk-Ta-Bunk-Ta Holidays capture the wonder of light as our planet spins around the Sun and several spiritual celebrations that sprung up in various cultures.
Thank You, Mister Rogers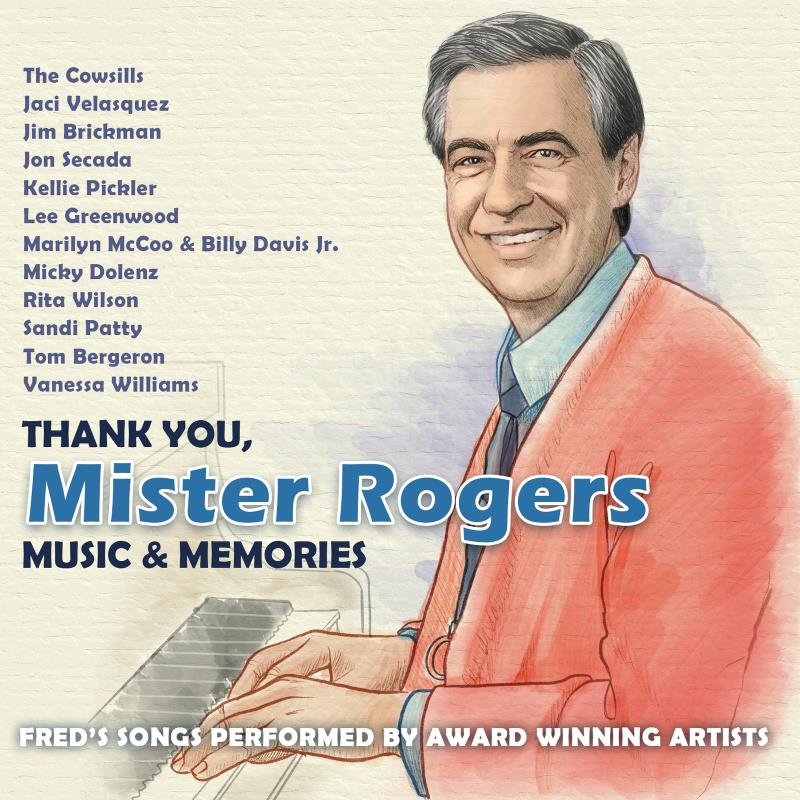 The rebirth of interest in Fred Rogers, which includes an upcoming Tom Hanks film, inspires a unique musical tribute that celebrates a special side of the man known as "America's Favorite Neighbor." Providing delightful listening for the whole family, the album embodies unforgettable performances by award-winning artists performing re-imagined renditions of Fred Rogers classics as well as uncovered gems from his 200-plus catalog of songs.
Discovery Kids Extreme Weather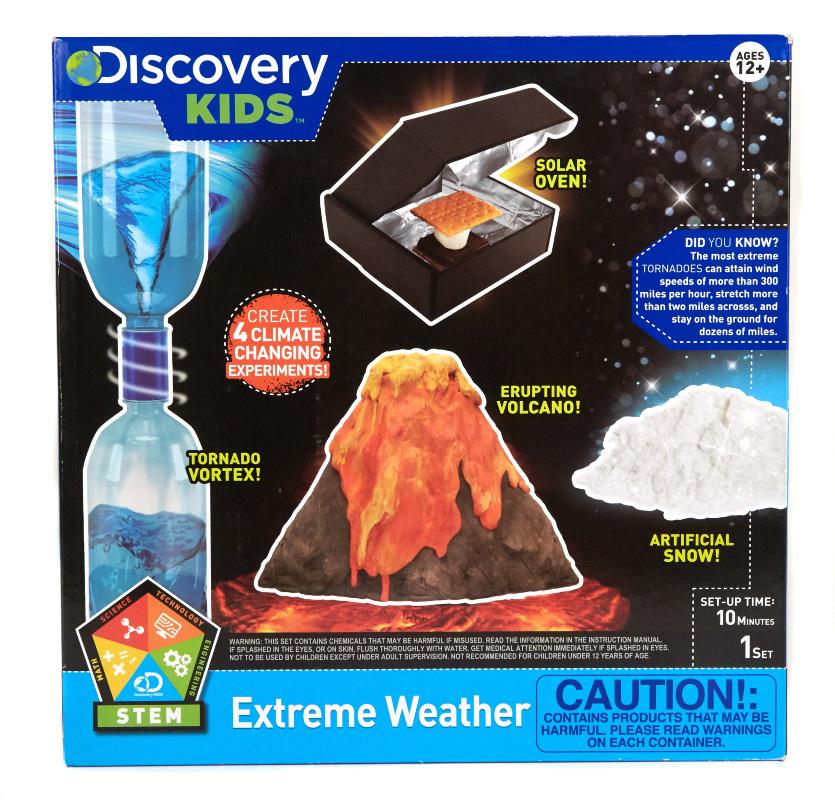 Combine fun and learning to create three climate-changing experiments with this Discovery Kids Extreme Weather Kit. Encourage students' curiosity about the natural world. Create 4 climate-changing experiments. Set up time is 10 minutes. The contents of this kit enable your children to create artificial snow, a solar oven, a tornado Vortex, and an erupting volcano.
Ultimate SLIMYGLOOP
The Ultimate SLIMYGLOOP kit is an extreme sensory experience that includes over 250 accessories to create a wide variety of SLIMYGLOOP creations! Simply mix the ingredients to create an ooey, gooey compound that's fun to squish, squeeze stretch and twist. Create ten fun SLIMYGLOOP themes including cloud, confetti, glow-in-the-dark, rainbow, butter and more! Design eye-catching effects when you add texture with beads, sand, sequins, shimmery glitter, and colorful dyes! Experiment with the ingredients to create any type of SLIMYGLOOP you can imagine.