My family and I have been trying to eat more clean. We try to buy food that is made from ingredients we can recognize. It's not always easy and convenient to eat healthier (sometimes it's easier to just buy takeout). But, it can be easy and convenient, especially with Explore Cuisine. Explore Cuisine makes yummy pastas that are nutritious and yummy and made of minimal ingredients. As for the minimal ingredients Explore Cuisine does use, they are recognizable and healthy ingredients.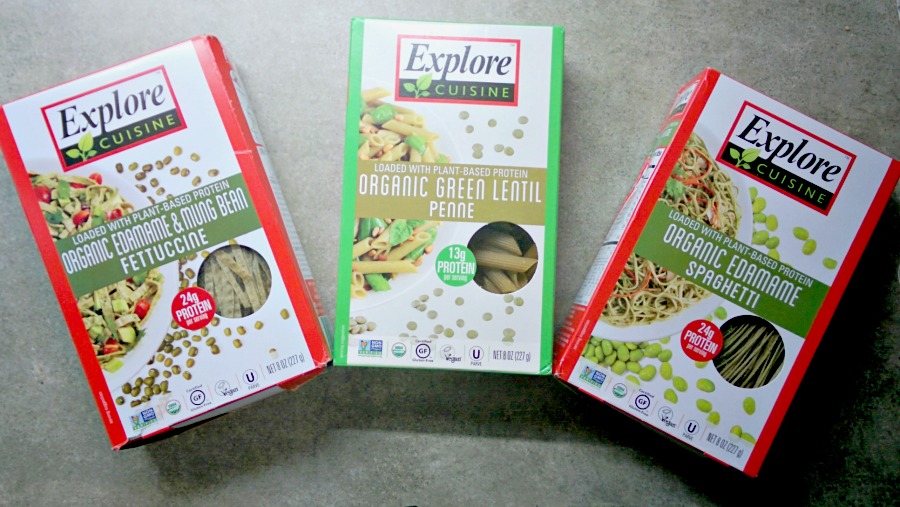 I had the opportunity to try Explore Cuisine's Organic Edamame & Mung Bean Fettuccini, Organic Edamame Spaghetti, and Organic Green Lentil Penne. All of these are non-GMO and free of gluten and artificial colors. They are also vegan.
Explore Cuisine Makes The Most Out Of Minimal
As for the ingredients lists, I think you'll be impressed. I know I am. The following is a list of the various organic pastas and their ingredients:
Edamame & Mung Bean Fettuccine: organic edamame beans and organic mung beans.
Edamame Spaghetti: organic edamame beans and nothing else.
Green Lentil Penne: organic green lentil flour, organic green pea flour and organic brown rice flour.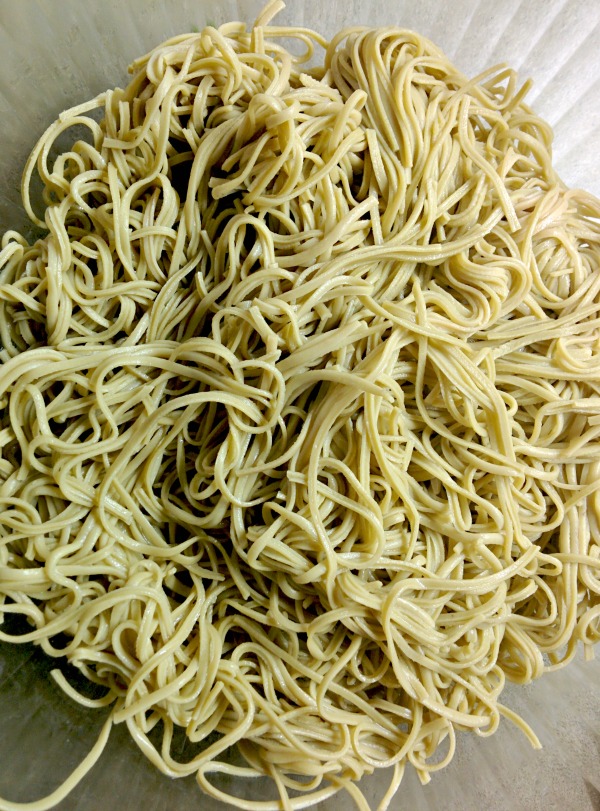 But How Does It Taste?
I am amazed that a pasta could have so little in terms of ingredients! And what about the smell and taste? When you first take the pasta out of the boiling water, you can smell the beans or peas, but it's not that strong of a smell. After you rinse the pasta, the smell is minimal. I prepared my pasta dish with olive oil, garlic powder, garlic & herb chicken sausage (which deters from it being a healthy dish, but my family claims they have to have meat), green onions, and cilantro. When I put it all together, the pasta almost tastes like regular pasta (picture of our dinner below). My family enjoyed eating it and finished the whole serving bowl! If you want to go with a simpler dish, I could see their pastas being delicious with just olive oil, garlic, and salt and pepper.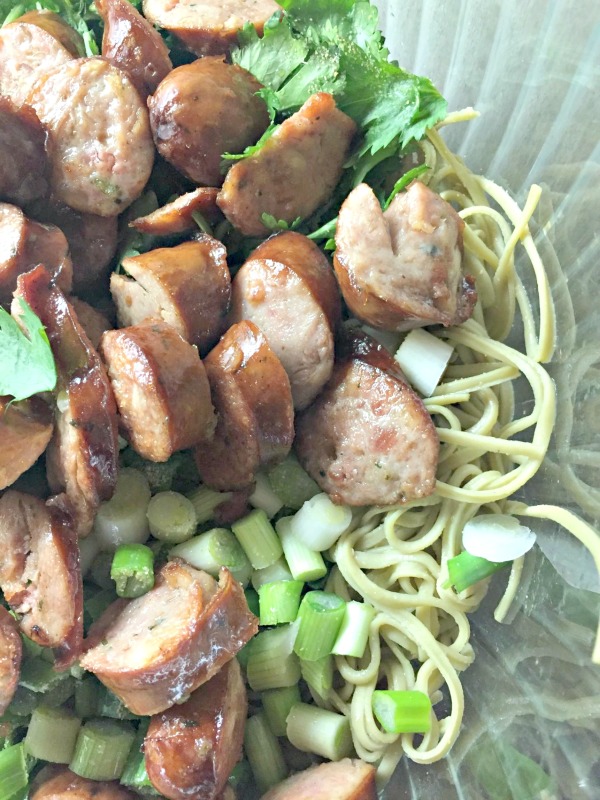 What Else Is Great About This Pasta?
The other thing that is impressive about these pastas is their protein content. The Green Lentil Penne has 13g of protein per serving. The Edamame Spaghetti and the Edamame & Mung Bean Fettuccini have 24g of protein per serving. If my family was willing to be vegetarian, this pasta would be the way to go for meals!
I feel really good about eating Explore Cuisine's pasta. For me, it's a healthier and cleaner choice. You can go here to find where you can buy and try Explore Cuisine's delicious pastas. I also highly recommend you check out the recipes on their website. They look absolutely divine!
Connect with Explore Cuisine:
Website | Facebook | Twitter | Pinterest | Instagram