There are a ton of things in the world that all serve a purpose in different situations. Think about everything that's available, even for your animals. Let's face the facts that our pets are going to need more than just love when at home. For the most part, treats are going to be one thing you have to keep around. Then you have toys that will keep them entertained when the time comes. Although, what if there was a way for your pets to have both. Some pet parents may not think that such a method is possible. I have something for you that will prove otherwise while blowing mind along the way.
It's More Than Just A Bone
Every pup needs that one toy that they can fall back on in their time of need. With there being so many toys to pick from, well, making a choice can be pretty tricky. You want something that's dependable, but you also want to make sure they are going to like it. Considering that every dog has a different idea of playing, you need a go-to toy that can get the job done right. Which is why the Nylabone DuraChew Double Action Chew Bacon Flavor Dog Toy is needed.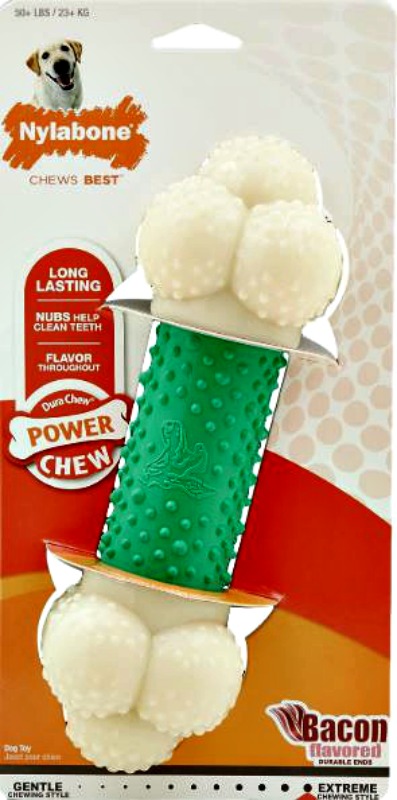 Bacon is by far one of the best flavors to every get a taste of, especially to dogs. The Nylabone Double Action Chew Bone Dog Toy give your pups the best of both worlds. Not only will it keep their breath at bay, but it will even provide entertainment as well. Its soft middle has that perfect minty fresh scent for breath control. Think about how happy your pup is going to be when they bite down on the toy of the century. Here are a few more details: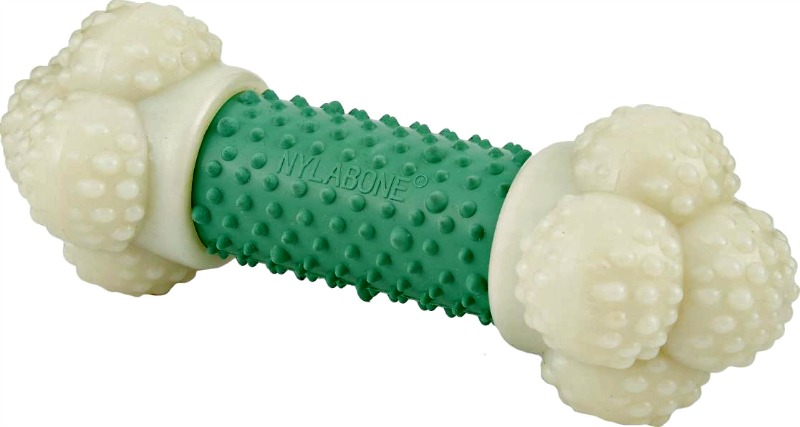 Dental nubs help clean teeth, massage gums and reduce tartar while your pet chews and gnaws away
Durable construction for lasting use so you can help keep your pet entertained and encourage safe, healthy chewing habits that save shoes and furniture from destructive chewing
The unique design makes this toy easy for your pup to carry around since they can grip the center effortlessly
Vet-recommended so you can feel confident about giving this toy to your furry family member
It's not every day you come across a toy that can change the way your pups play. So make sure that you check out all of the information I have for you above.