Yes, you totally read that right. Today I want to tell you about this super neat environmentally friendly clock. Got water? If so, you have a working clock.
Environmentally Friendly Clock Runs on Water
Bedol has taken clocks to a whole new level. Say hello to h2O and goodbye to batteries. Not only are these clocks super cool looking, but they're great for our planet and help us to reduce our carbon footprint.
Just Add Water
Literally! Fill your Bedol Water Clock and set the time and alarm. That's it! You only need to refill your clock every few weeks or months too (depending on your style)! It's hassle free in that you don't have to worry about replacing batteries or a cord. Therefore it goes wherever you do, and as long as you have water, you have the time and an alarm. These clocks use the ions in the water, and convert them into clean energy.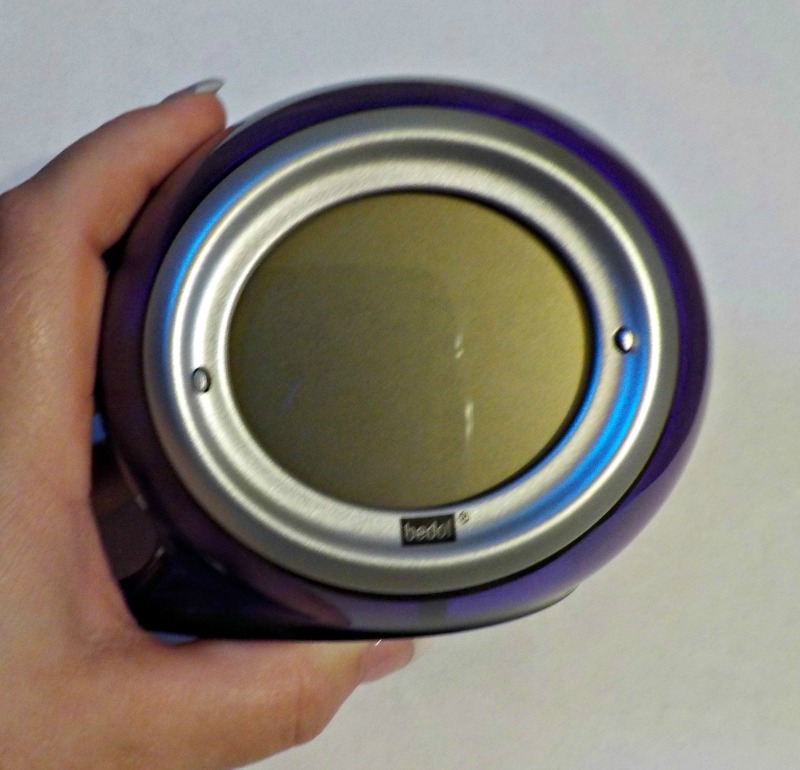 Perfect for camping. You can use it in your tent, camper, or even rustic cabin. No power, no problem, since it runs on water. Seriously, how awesome is that?
Twelve or Twenty Four Hour Format
You can set your Bedol Water Clock to give you the time in a twelve or twenty four hour format. Whichever way you choose to tell the time, your clock will do so.
What We Think
So I recently got Bedol's Squirt Water Clock. This style holds more water, so it only needs refilled like twice a YEAR. That's it! Also, like the other styles the chip remembers the time, so you don't need to keep adjusting it when you do have to refill it. I love mine. It's very stylish, and the time is big enough for old eyes like mine to see. I have it in plum which is adore. It's not too big that it takes up a bunch of space on my night stand, but it's not so small that I can't read the clock face. I think these Bedol clocks would make amazing gifts for your loved ones this holiday. With a price point of sixteen to thirty-five bucks, they're super affordable!
To see more, head to Bedol. Follow via Facebook, Twitter, and Instagram.