Join the world's favorite frisky feline, Garfield and his friends in 20 new hilarious adventures from the classic Saturday morning Garfield animated program. This upcoming DVD, GARFIELD: 20 STORIES will be available from Public Media Distribution, LLC on January 15, 2019. I grew up reading and watching Garfield. I'm so excited to introduce this cartoon to a younger generation and to watch some new Garfield adventures!
Fans of the furry feline will follow Garfield and his pal Odie and owner Jon Arbuckle. They will take the audience on various new adventures. A journey of re-imagining fairy tales, bringing history to life, crime solving and much, much more. We all know Garfield loves to sleep and eat (especially lasagna). Now you can follow Garfield and friends on a tour of a movie museum and learn about famous cats in Films and Felines. Get ready to hear the real story of the Pied Piper who happened to have a cat, in The Pie-Eyed Piper. Sit back, relax and watch eighteen more fun-filled adventures take place in GARFIELD: 20 STORIES in the New Year.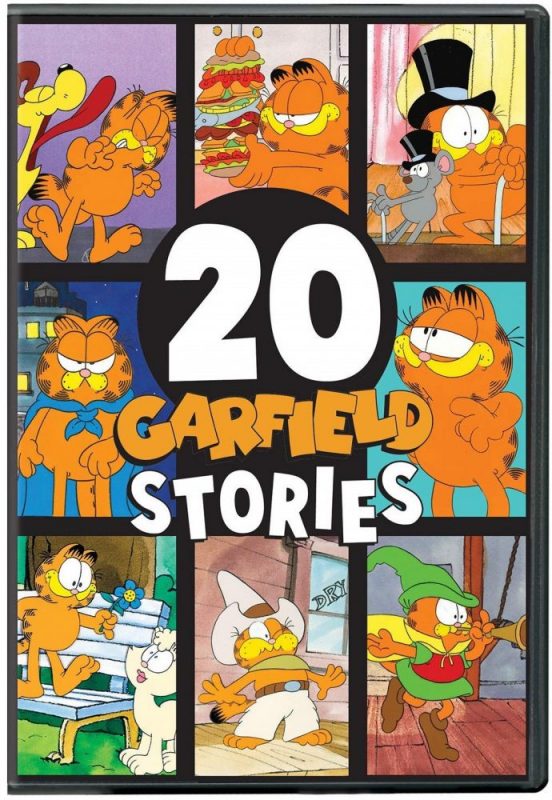 20 New Adventures with Garfield, Odie and Jon
There are plenty more great episodes included on the DVD that families will love. How to Drive a Human Crazy is where Garfield lectures kittens on how to drive their owners crazy. The Life and Times of the Lasagna Kid is where Garfield sings a ballad about a famous western cat. Also, Clash of the Titans! is where Garfield and Odie find themselves caught in a Superhero Cartoon.
Garfield is the most widely syndicated comic strip in the world with over 200 million people reading it every day. The Garfield books have sold over 200 million copies worldwide. Also, the property is licensed in almost every country with over 5,000 products in the global marketplace.
GARFIELD: 20 STORIES
Street Date: January 15, 2019
Run Time: Approx. 142 Minutes on 1 Disc
SRP: $6.99
Format: DVD
About Public Media Distribution, LLC
Public Media Distribution, LLC is a leading media distributor both domestically and internationally. They offer high-quality, distinctive programs, including documentaries (The Sixties), dramas (Fortitude) and popular children's programming under the SkipRope brand (Kate & Mim-Mim) in multiple formats including DVD, Blu-ray, digital download and digital streaming.
CONNECT WITH GARFIELD: 20 STORIES: Amazon