There's no denying that the DIY world has taken off in the past few years. With the likes of YouTube and Pinterest at the forefront of the fad, it's no wonder it's taken off so quickly. But for those of us not exactly versed in the world of arts and crafts, it can be difficult to see what exactly 'DIY' is about, making snazzy door handles for your 1930s doors, exterior refurbishment or building a drinks dispenser with complicated tubing and motor pumps. To help rescue you from DIY confusion, we've pulled together a few easy DIY ideas – and yes, they actually are easy! – that'll be perfect for your home office!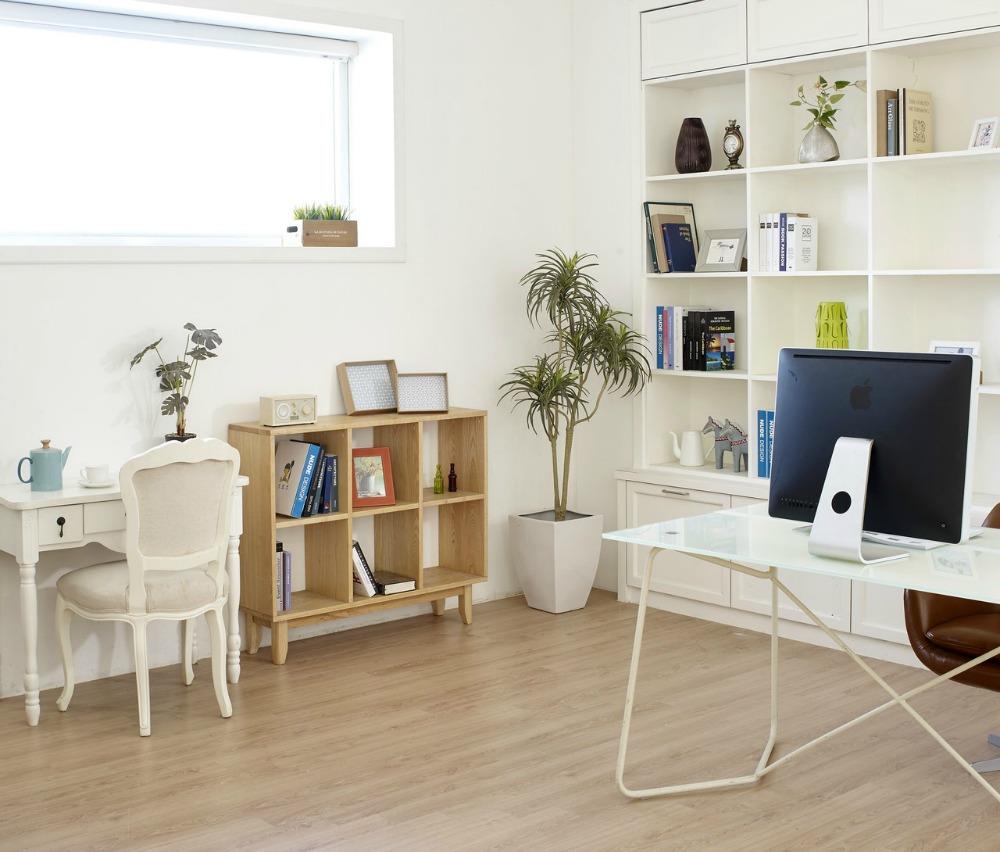 Mason Jar Pen Organizers
Making your own stationery organizers with mason jars is only as complicated as you want to make it. For those with no idea what they're doing, you could just grab a hot glue gun and (carefully) glue the jars into a pyramid shape. For those wanting to go a step or two further, you could decorate the mason jars however you like before you stick them together! Whether you paint them all a single color, make a mess of glue and glitter for something with a little extra glitz, or even just create unique shapes when you stack the jars, the creative control is entirely in your hands!
Photo Frame Letter Organizer
A photo frame letter organizer is really as simple as layering up some material in a photo frame. By laying material one on top of the other, with the top layer being further down than the one underneath it, you can create a series of pouches for your letters! Okay, so this isn't ideal for people who get hundreds of letters, but for those of us who get a few important bits and pieces, it can be an arguably cute and definitely convenient little addition to a desk.
Peg And Line Calendar/Magnet Calendar
Calendars are the be all and end of all of DIY. Countless times have we logged onto Pinterest to see page after page after page of cute looking calendars in notebooks, all with the same font despite it all being done by hand. It just makes no sense. Luckily, we're here to tell you that making an Instagram-worthy calendar doesn't need to involve much craft at all. In fact, if you're able to attach a washing line to your wall and write the days of the week on pegs, or can operate a simple hand drill to get seven nicely-painted metal strips on the wall above your desk, then you're sorted.
Use the pegs to attach cards with all of your commitments for each day of the week. If you're extremely busy, you can even make this an hour-by-hour washing line, as opposed to weekdays! If you're opting for the metal option, all you need is 31 magnets with the numbers on them. You can lay it out like an actual calendar if you like, or just list 1-31 – then all you need to do is use the magnets to pin whatever you like to the relevant days!
Rolling Book Basket
Okay, so this is more of a 'find-it-yourself' rather than a 'do-it-yourself', but if you can find a basket on wheels, you're already pretty much there. Of course, those who have a little more DIY knowledge can attach wheels to a basket, but… well, you get the gist. A rolling book basket gives you the freedom of being able to push it away when you don't need it or pull it closer if you need it. It also means that you don't need to carry heavy boxes of books either – it just wheels along!
Clip-On Desk Organizers
This is where your glue gun comes in again! Or, well, if you have knowledge of nuts and bolts, you could do it that way. All you need is grip clips (you can find them on Amazon!), and a few containers of whatever size that you like. For those of us with small desks, or who just have too much clutter, these baskets give you the chance to get the clutter off of your desk completely. Decorate the baskets, stick the clips to the baskets, clamp the baskets onto the desk, and you're away!
There are hundreds of DIY projects you can get yourself involved in, and it really is a case of finding what you need, and what could be useful. Take a look around, see what you can find! After all, you never know when you might need a mason jar lantern!