Are you getting ready to buy your first vaping device? Congratulations. People who switch from smoking to vaping invariably find that doing so brings about dramatic positive changes in their lives – and you're about to join the ranks of millions of people who smell better, have brighter teeth and no longer inhale tar. You're also about to find that you have a lot more money left in your pocket at the end of the day.
There's never been a better time than right now to switch to vaping. While there once was an enormous range of quality among the different vaping devices on the market, product quality in the vaping industry is now more consistent than ever. Regardless of what product you ultimately buy, you can expect that product to work as advertised and to reliably deliver nicotine on demand whenever you need it. That doesn't mean you should simply buy any vaping device, though, because there are dramatic differences between the different types of devices available. We're going to discuss some of those differences in this article.
Confused? Get an Expert's Help With Your First Vaping Purchase
Websites such as Vaper City review all of the best e-cigarette brands and models in one place to make your buying decision easier and remove the confusion by explaining the differences between various vaping devices. There's no need to struggle through your first e-cigarette purchase alone when you can have a vaping expert walk you through the process.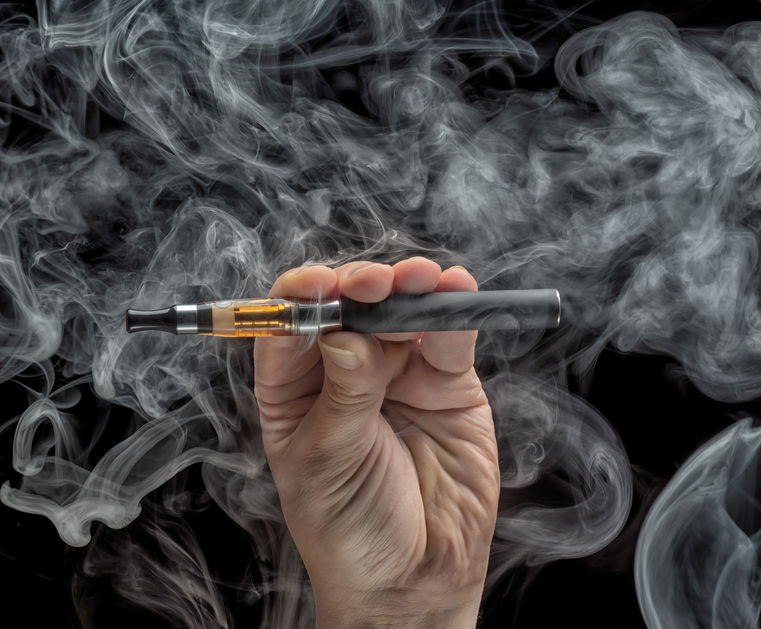 The Two Types of Vaping Devices for Beginners
Manufacturers in the vaping industry make two different types of vaping devices for beginners. The first type is the e-cigarette. E-cigarettes are the smallest vaping devices on the market. They're around the same shape and size as tobacco cigarettes, so people also refer to these devices as "cigalikes."
The other type of small vaping device is called a vape pen. Vape pens earned their name because they're about the same size and shape as writing instruments. Since a vape pen is physically larger than a cigalike, it'll have a larger battery and give you more vaping time between battery charges – but that's only one of the differences between these two types of vaping devices.
The Pros and Cons of Cigalike E-Cigarettes
The thing that most attracts people to cigalike e-cigarettes is their similarity to tobacco cigarettes. You can hold a cigalike between two fingers. Some cigalikes are so light that you can allow them to hang from your lips.
Cigalikes Are the Easiest Vaping Devices to Use
Out of all vaping devices, cigalikes are the simplest to use. Most of them have no buttons; they work automatically when you puff on them. They ship with small USB chargers that connect to any computer's USB port. They use pre-filled cartridges that you either press on or screw into threading at the top of the battery.
Cigalikes Have Three Key Limitations
Buying a cigalike is the easiest way to get started with vaping – just open the package, charge the battery, put a cartridge on the battery and go. That simplicity, though, comes with two key drawbacks.
Low Nicotine Absorption
Compared to other types of vaping devices, cigalikes generate fairly small vapor clouds. If you're a heavy smoker, buying a cigalike may mean that you'll need to adjust to a lower nicotine intake. A pod vaping system might be a better choice for you; we'll discuss those shortly.
Few Flavors Available
Most of the mainstream cigalikes on the market have proprietary cartridges that don't work with other e-cigarette brands. As a result, a cigalike brand generally only has about six different cartridge flavors available.
High Recurring Cost
Although a cigalike cartridge generally contains about the same total nicotine as a pack of cigarettes, some people find that one cigalike cartridge isn't enough to last all day because they absorb the nicotine differently. Cigalike cartridges are more expensive than bottled e-liquid. If you use more than one cartridge per day, using a small cigalike may actually cost more than smoking. To make sure that vaping isn't too expensive for you, it's important to choose a cigalike that delivers enough nicotine per cartridge to keep you satisfied all day.
What Are Pod Vaping Systems?
Slightly Larger Design
In terms of their physical design, pod vaping systems are like the halfway point between cigalikes and vape pens. They're slightly larger than cigalikes, and their typically squarish shape makes them look a bit like USB thumb drives. Rather than opaque cartridges, a pod vaping system uses translucent drop-in pods that store a bit more e-liquid and make it easy for you to see how much e-liquid you have left.
New Type of E-Liquid
Most pod vaping systems use a specialized e-liquid with nicotine salt. Nicotine salt e-liquid contains an acid that lowers the pH of the e-liquid and makes the vapor easier to inhale. Since nicotine salt e-liquid is so smooth, people find that they can use higher-strength nicotine salt e-liquids without throat and lung irritation. While the highest nicotine strength available for a cigalike with standard e-liquid might be about 18 mg, pod vaping systems use nicotine strengths as high as 50 mg. A pod vaping system may, therefore, be the ideal choice for you if you're a heavier smoker.
The Pros and Cons of Vape Pens
Vape Pens Don't Mimic the Smoking Experience
Unlike cigalikes with automatic puff sensors, vape pens have manual activation buttons. You, therefore, can't hold a vape pen between two fingers as you would a cigalike. While a vape pen doesn't mimic the physical experience of holding a tobacco cigarette, though, it makes up for that shortcoming with a few major benefits.
Vape Pens Have Three Key Benefits
Vape pens lack the charge-and-go convenience of cigalikes, but they make up for that shortcoming by delivering a vastly improved vaping experience in other areas. If you're willing to use a vaping device that doesn't mimic a tobacco cigarette, you may find it far more enjoyable to use a vape pen.
Vape Pens Produce More Vapor
Vape pens don't use small pre-filled cartridges. Instead, they use tanks that you fill yourself. Compared to cigalike cartridges, tanks for vape pens have larger heating wires that produce significantly more vapor. A vape pen can, therefore, keep your nicotine cravings at bay without requiring you to use a high-nicotine or nicotine salt e-liquid.
Vape Pens Have Better Battery Life
One of the drawbacks of cigalikes is that their battery life is often poor. A cigalike battery usually has a capacity of less than 200 mAh. A vape pen, on the other hand, may have as much as 2,000 mAh of battery capacity. For many people, that's enough battery capacity for all-day vaping with a single recharge per day.
Vape Pens Give You Freedom
Aside from the improved vapor production, the most important feature of vape pens is that their refillable tanks allow you to use the e-liquid of your choice. At any given vape shop, you'll find dozens of different e-liquid flavors. Since all of those flavors are sold by the bottle, though, you can't use any of them with a cigalike. The only way to enjoy any e-liquid on the market is by using a vaping device with a tank, and vape pens give you that freedom.