This is a sponsored post written by me on behalf of BUBBA Burger for IZEA. All opinions are 100% mine.
BBQ Season is HERE!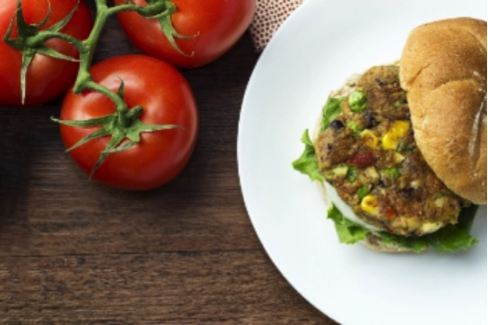 My friend, who is vegetarian, expressed to me that she doesn't like to go to BBQ's or parties because she is always forgotten. I didn't quite understand until she explained that not many (unless they are vegetarian themselves) people remember to have other choices for protein for non meat eaters. She usually leaves a party hungry because basically she only eats the veggies and fruit that are offered. I got to thinking about that and she was right because I'm guilty of doing that and she has been to some of my parties.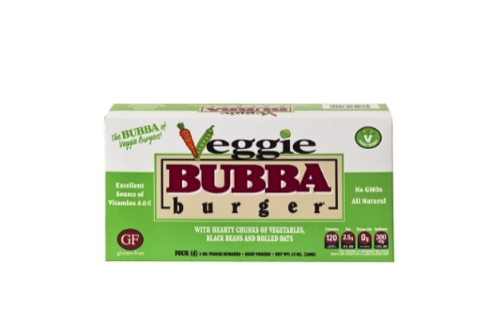 I felt bad so I had a BBQ last weekend and guess what we had BUBBA Veggie Burger. They are not your average Veggie burger. They are made from all veggies and have a great black bean flavor for the perfect alternative option at any cook out! I had one too and oh my goodness they are so good. I'm not a veggie burger eater but BUBBA burger changed that and I will from now on will serve BUBBA burgers at all my parties!
Plus, the BUBBA Veggie Burger has all these great benefits:
No GMO's

All natural

Excellent source of vitamin A & C

Gluten free

Vegan friendly

Low fat

Cholesterol free

No Saturated Fat

Multigrain

Good Source Of Dietary Fiber

2.5 grams of fat

Four (4) 3 oz. burgers per box

Frozen for your convenience – no thawing
BUBBA burger® is sold nationwide throughout the United States and Canada. Please find your local store HERE. BUBBA burger® is the #1 branded frozen burger in the United States. Try all eight of their burger varieties you won't be disappointed.
So grab your BUBBA Veggie Burger and welcome back summer time with a BBQ! We always have chips/dip, fruit/veggies plate, potato and macaroni salads with other little goodies at our party. What do you serve and please share your favorite BBQ recipe in the comments.
Please connect with BUBBA for all the cool party recipes and info!
Like BUBBA Veggie Burger on Facebook!
Follow BUBBA Veggie Burger on Instagram @bubbaburger