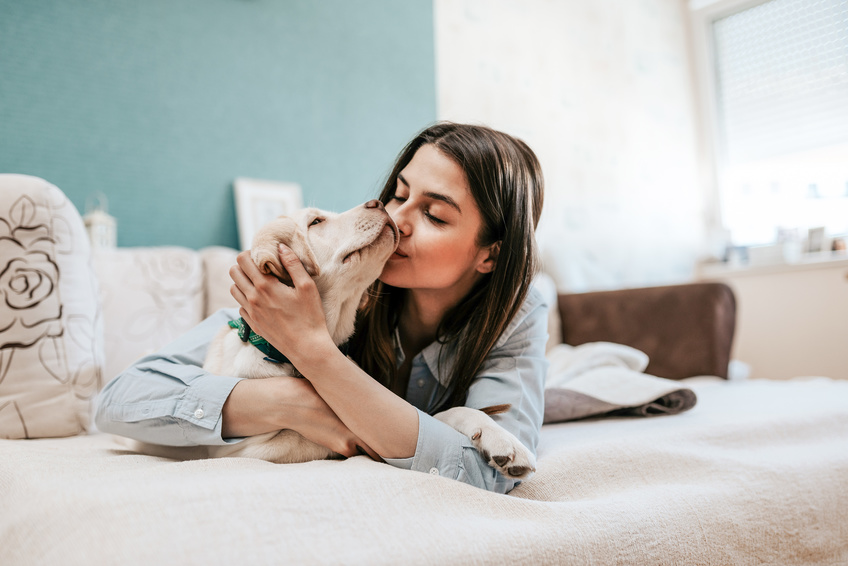 A house isn't a home without a pet. Your furry friend provides you with unconditional love and a treasure trove of funny stories for parties. If you know how much joy your pet brings you, you may be wondering if your beloved companion can give to others as well.
There are working animals, such as the 900 dogs who detect explosives in airports around the United States, but these pets receive training from a young age in order to do their duty effectively. Your well-behaved but not professionally-trained pup probably needs a different kind of service position.
Don't fret, there are plenty of opportunities for the average pet. Let's take a look at how you can volunteer to help others with your pet right beside you.
Charity walks or runs
Participating in a walk or run for charity will give you the chance to raise money for a worthy cause while giving your dog their exercise for the day. Animal-related charities will often allow you to bring your dog with you on a charity run. If you're planning to participate in a walk or run for a different kind of charity, ask if animals can participate too.
Therapy
Many care facilities have programs that allow pets registered as therapy animals to come in and spend time with patients. While facilities that are for fairly average needs, such as a dentist's office that takes patients for their regular dental examination and cleaning every six months, won't need a therapy animal's services, people at places like nursing homes, hospitals, and rehabilitation centers often benefit from time with a furry friend.
These opportunities are typically open to a variety of pets. While dogs and cats are great options, you can register birds, rabbits, pigs, horses, llamas, guinea pigs, and even pet rats as therapy animals. To become a therapy animal, they will usually have to go through health exams and special training to ensure they have a good temperament for interacting with strangers.
Pet reading programs
These programs don't teach your pets how to read, but they do help a child get the hang of this essential skill. When children are struggling with reading, they tend to have low self-esteem. They know that they're not at the same level as their peers, so they often won't have the confidence to practice in the classroom or at home.
To give emerging readers a nonjudgemental and attentive listener, programs that pair volunteer pets with kids have started popping up around the country. Not only does reading to a dog or cat take the pressure to do perfectly off of a beginning reader, but they will start to think of this once-unpleasant task as a fun activity they can do with a pet.
Foster a pet who needs to be socialized
Dogs, cats, and other pets from shelters often end up going to homes with multiple pets. However, many shelter animals don't have much experience with healthy socialization and may be stressed out if they are thrust into a home with other pets right away.
If you have a pet that already loves other animals, consider becoming part of a foster program. Your pet will have a new pal and they can help teach their foster friend how to interact with their future siblings. This early interaction with a family can also teach a shelter animal some rules of etiquette, such as not chewing up a leather sofa. While their future family likely won't have the earliest leather artifacts that date back to 2200 BC, they'll certainly appreciate adopting a furry friend who won't cause damage to their home.
We know that animals make the lives of humans better. Yet, a recent survey revealed that just 33% of Americans were able to say that they are happy in their daily lives. There's no better time than now to improve the lives of people outside of your family with the happiness your pet provides. Start by looking online for opportunities in your area and get ready to spread the love.