Many people are stuck indoors for the time being due to the pandemic.
But many have used the opportunity to do makeovers on their homes.
And one of the most enjoyable bits is working on improving your garden.
Not only does it give people something to do during the lockdown, but it is also proven a beneficial hobby.
But with the restrictions in place, shopping for decorations and supplies can be difficult.
That's why most people go for the DIY approach.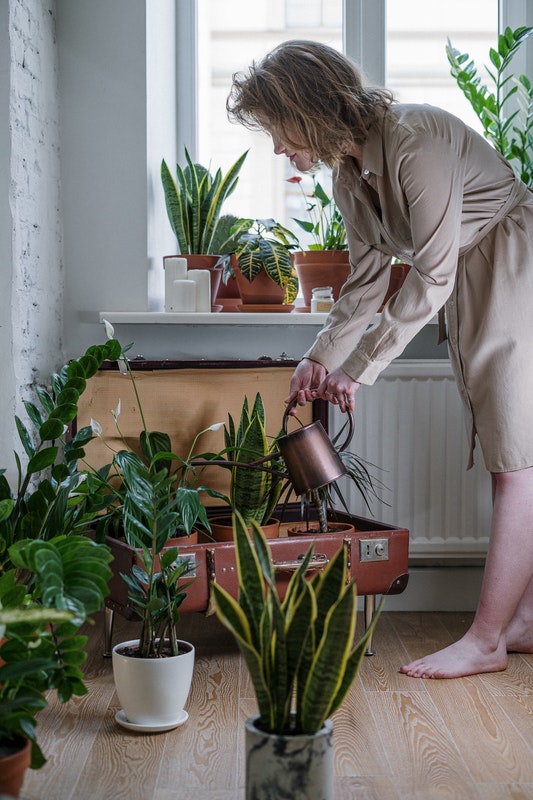 Here are some ideas that you can try in your garden during the lockdown.
Vertical Planters – Do you want to add more plants but don't have enough space for them? Try vertical planters. There are many ways you can make vertical planters. If you have old cabinets, you can use the drawers as vertical plant boxes. You can also grab a bucket of paint of your choosing, or you can leave as it is for a vintage look.
Build a floating deck – A standard deck can be challenging to build, but a floating one is less complicated. You only have some tools, some concrete blocks, a few pieces of wood, and garden decking boards for the patio area. There are tons of easy to follow guides that you can find online.
Paint Flower Pots – If you have leftover paint from the previous DIY project, use them on your flower pots. Be creative with different colours and patterns. You can even turn it into a fun family activity during the lockdown.
DIY Flower Pots – If you lack flower pots, consider reusing old items into flower pots, such as tin cans and plastic bottles. Fill them with your favourite plants, decorate them, and place them practically everywhere. As a tip, you can tie strings around them and hang them on your trees, walls or fences.
Stone Paths – Spice up your garden by adding paths to your garden. Pick up some flat stones or bricks and place them on the ground to create pathways. If you don't have some, you can use cement and moulds to create customized concrete steps. Add colour by using paint if desired. Aside from stone, you can also use moisture-resistant wood boards.
Bird Houses – Nothing is more relaxing than hearing the chirps of your avian friends. Invite them over to your garden by building birdhouses and placing them around your yard. You only need a few pieces of wood, some nails and screws, and some paint.
DIY Firepit – A fire pit will not only make a garden look expensive, but it also has many uses. It serves as a perfect centrepiece for gardens. You can gather around it during the night to enjoy the fire. Despite what most people think, you don't need to spend much to build one. You can use various materials, like cinder blocks and bricks.
DIY Treehouse – Are your kids bored during the lockdown? Build them a treehouse. It only takes a bunch of boards, a few power tools, and some elbow grease to make one. You can find easy-to-build treehouse designs online. Once built, throw in some pillows and cushions for a relaxing spot for you and your kids.
Garden Swing – Another fun addition to the garden is a swing. With enough materials and tools, you can build one in a day. You can hang it on a tree or install it on your patio area. Decorate it with paint, add some pillows, and sit back and relax.
Garden Shelves – Decorate and save space on your garden by installing some DIY shelves on your walls. You can use parts of old tables, bookshelves, and other wooden furniture. You can also add some splash of paint to match them with your walls.
Garden Fountains and Ponds – Build a beautiful pond, a relaxing fountain, or a simple birdbath. You can use simple materials, such as old vases, water cans, and other items you already own. Make it more beautiful by adding flowers and stone boulders around it.