If you're looking for a simple DIY Christmas gift idea this holiday season then you've got to try this DIY oven mitt with cookie mixes and spoons Christmas gift idea. This is the perfect crafty type gift for anyone. You don't have to have any skill as a crafty person or desire to take hours to create this DIY Christmas gift idea. This DIY Christmas gift idea is easy for anyone to create. You won't go broke purchasing the supplies to create this delightful holiday gift. You can make multiple Christmas Gifts for the entire family or your coworkers. This DIY Christmas Gift idea even works well as a teacher appreciation gift from your kids before holiday break starts.
DIY Christmas Gift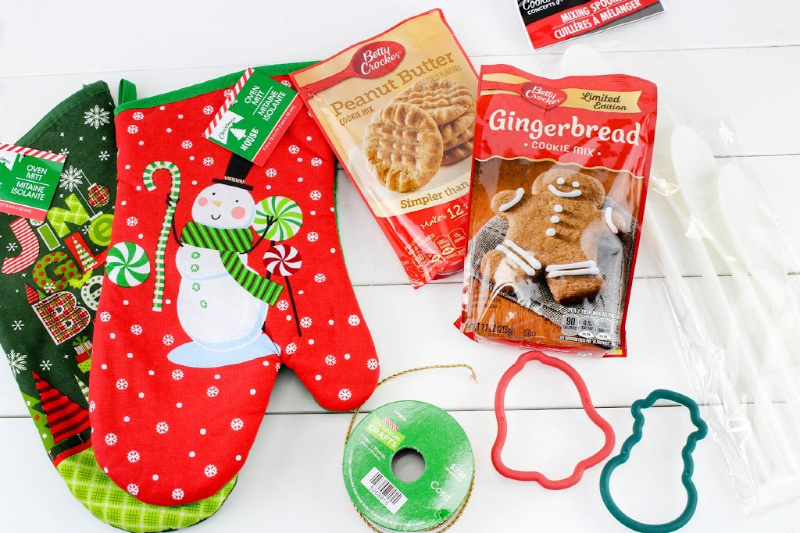 What's Needed
2 Christmas Oven Mitts
2 Cookie Cutters
Packages of Cookie Mix
Plastic or Wooden SpoonsRibbon/Twine
Directions
1. Take the ribbon and loop it through the oven mitt holder and the cookie cutter. Tie in a bow and cut the ends.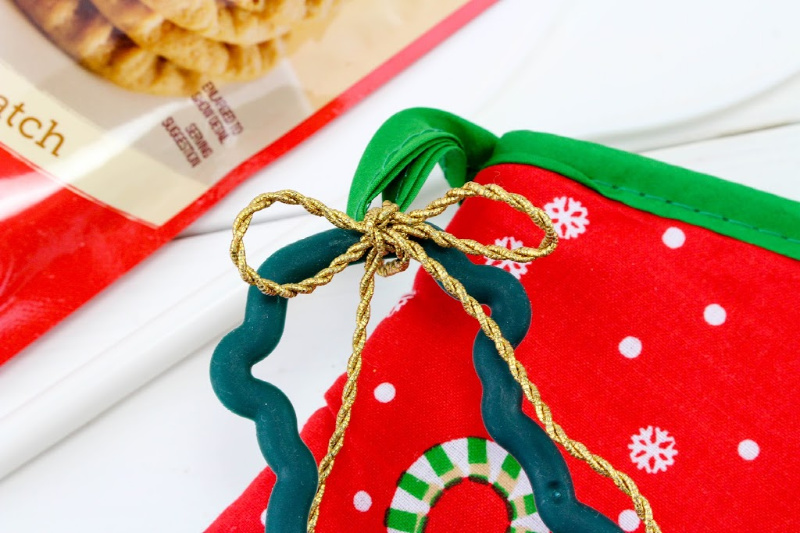 2. Place the cookie mixes and spoons in the inside of each oven mitt.
3. All ready to give to neighbors, co-workers, postal workers, family or friends.
This simple Christmas Gift idea is truly the perfect way to spread joy this holiday season without going broke. The supplies are inexpensive and the final creation is so beautiful that anyone will adore receiving this DIY Christmas Gift.