The arrows are difficult to stumble upon accidentally. Often laying in high-up places, or crumbling quietly into the surrounding dirt and grass, there's a long-abandoned, well-kept secret hiding in the brush of rural America.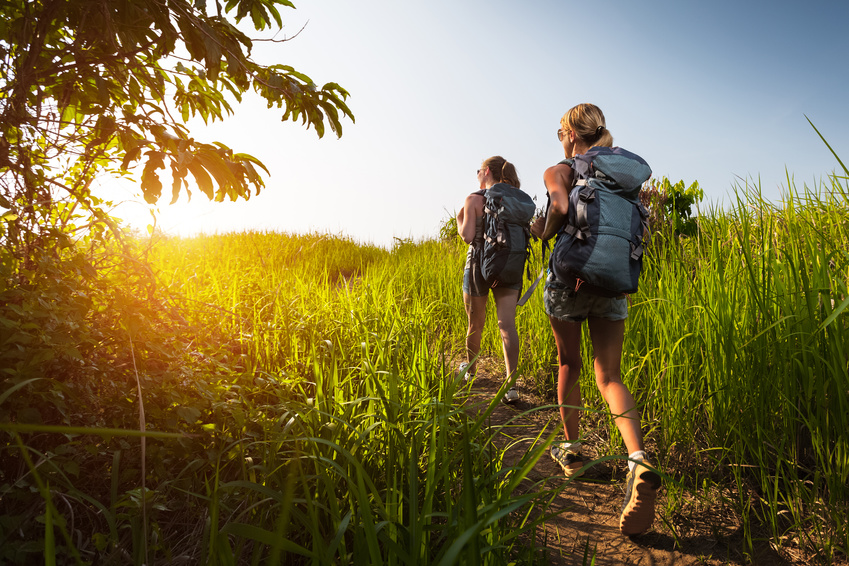 Millions of Americans travel along the intercontinental highways, about a third of which is concrete. Sometimes not too far from where their car wheels rumble, there lies a concrete cousin, another travel system that few Americans know about today: remnants of the Transcontinental Airway that ferried small planes carrying mail to remote areas of the west.
Back in the 1920s, only around 20 years after the Wright brothers' first flight, the western states were still a little remote and wild and a fledgling airmail system became necessary and attainable. In a time before GPS navigation, how did they figure out how to guide plans in the right direction? A simple arrangement of giant, concrete, neon yellow-painted arrows and a system of towers and beacons, like small landlocked lighthouses. By the end of the program's first year, there were over 500 beacon lights in operation. From 1926 to 1929, the Department of Commerce took over the operation and expanded and improved the plane-guiding system, with stronger beacons and more frequent flights.
In an interesting turn of history, radio and navigation technology, such as the Low Frequency Radio Range or LFRR, very quickly made the land-based navigation of beacons and arrows obsolete. The Great Depression sealed the fate of the expensive navigation program, and land-based navigation effectively ended around 1933.
Much physical evidence of the program was dismantled for convenience reasons. Many of the towers were scrapped for their valuable steel in the 1940s, and highway construction and land development took care of much of the rest. The hundreds of still-remaining arrows have caught the attention of a few history buffs and explorers in recent years. Most notable are Brian and Charlotte Smith, who are considered the experts in arrow locations. After gaining an interest in the arrows through rumor years ago, the couple have travelled to and captured photos of many dozens of these large concrete artifacts, including ones in Nevada, Utah, California, and Wyoming.
"What sparks my attraction to the arrows was that this existed and I had no clue about it, and there was no information about it," Charlotte Smith tells CNN.
Charlotte was by far not the only one attracted to the romantic mystery of the arrows. The internet caught on to their fascinating photo subjects in their Arrows Across America project, and now several websites and enthusiasts collaborate with the Smiths to catalog arrows across the U.S. before the remainder disappear for good. You, too, can hike to these eerie and fascinating spots by checking out the maps and hiking info that the Smiths and their peers have put together.