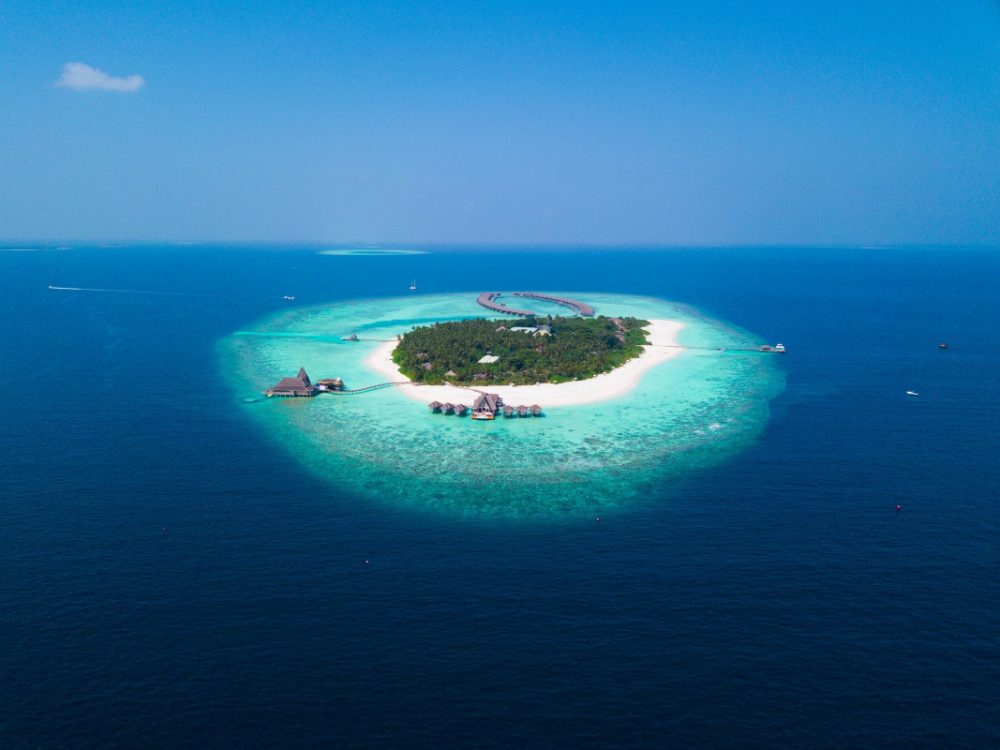 Whether you want to go for a family holiday, your honeymoon, or you are a lover of nature, why not try some of the best beaches in the world? There are many great places in the world to experience. You may come across places like Hacienda Pinilla. Better yet, you can get some cheap holiday deals at https://www.dealchecker.co.uk/cheap-holidays.html to save you some money as you plan on having a good time. Below are some of the places you can choose from.
The Maldives
The Republic of Maldives is composed of a group of islands in the Indian Ocean. At the Maldives, you will behold a beautiful beach which glows as waves break on the sandy shore or as you step your bare feet into the wet sand. The sparkling effect is as a result of the bioluminescent plankton, which appears in warm coastal waters. Some islands with exquisite beaches you should visit are Milaigdhoo island beach where you dive and swim with mantas. Other islands are the Kanuhura, Angsana Ihuru, and Seaside Finolhu Resort.
Thailand
Thailand's stunning coastline and the extensive shoreline is a sight to behold. The country has over ten islands with many beaches where you can enjoy the soothing warm water, luxurious white sand, and a lot of beautiful scenes. The Ton Sai Beach and Railey beaches are peaceful beaches where you can go to when you need to have a quiet time. You will not find many people there because access to the islands is by boat. Ton Sai is surrounded by cheap accommodation so you can save some bucks. If you want to be around people, you can move to the gold-sanded Karon beach.
Seychelles
Seychelles consists of 115 islands and numerous beaches. It is a popular destination for honeymooners due to its beautiful blue waters, exotic sea life, and sandy beaches. Mahe Island is the largest and a good place to start if you are traveling to Seychelles for the first time. Petite Anse is the best beach in Maye with clear waters, perfect for snorkeling amenities. The Praslin island also has excellent beaches and is best when you want a natural, chilled atmosphere.
Fiji Islands
Fiji, found on the South Pacific, is a country with over 300 islands. Its palm-lined beaches and rugged landscape are a must-see. The Mamanuca islands are among the best in Fiji, with favorable weather consisting of less rain and lots of sunshine. The beaches dazzle and have clear waters and coral reefs which are rich in fish. Viti Levu is the largest island in the country with a coral coast, white sand beaches, and large resorts.
Indonesia
Indonesia is based in Southeast Asia and is well known for its volcanic islands. While you are Indonesia, visit the unique Pink beach, which is one of the seven of its kind in the world. It has a soft, pink color thanks to Foraminifer, some microscopic animals that attach themselves to coral reefs. When the coral meets white sand, it forms the pink color. The Tanjun Aan beach is also epic with its white sand, clear water, and stand-tall palm trees. The beach is perfect for both newbie and experienced surfers.
Beach life is fun, relaxing, and a great way to make memories. Why don't you plan to visit any one of these places for your next holiday?