Being a lover of all things coffee, I'm always on the lookout for different ways to enjoy it. Thanks to Ohuhu French Press Vacuum Bottle, your daily cuppa just got better. Oh and you can take it to go too!
Your Daily Cuppa Just Got Better
What would you say if I told you that your coffee thermos would not only keep your coffee (or tea) piping hot for hours, but will brew it too? Enter Ohuhu's French Press Vacuum Bottle. This bad boy brews your beverage on the go, so your cuppa is always fresh, and piping hot.
The Technology
The advanced isolation technology in your Ohuhu bottle keeps the grounds in the bottom, while the PP plunger keeps your coffee above, and away from the coffee sediment. (The "filter" is a stainless steel fine mesh screen to keep grounds (or leaves) out of your drink.) Making your fresh cuppa is easy, Take out the plunger, and add three to four tablespoons of coarse ground coffee. Pour in hot water until it reaches about 2 cm from water line. Wait a few minutes, and put the plunger back in by twisting it clockwise. Lastly, put on your lid and enjoy.
Designed for Coffee but Works for Tea
If you're not a coffee drinker, that's okay. The Ohuhu bottle will work for tea as well. Just place your tea leaves in the bottom instead of coffee, and follow the same directions. Voila! A nice cuppa tea.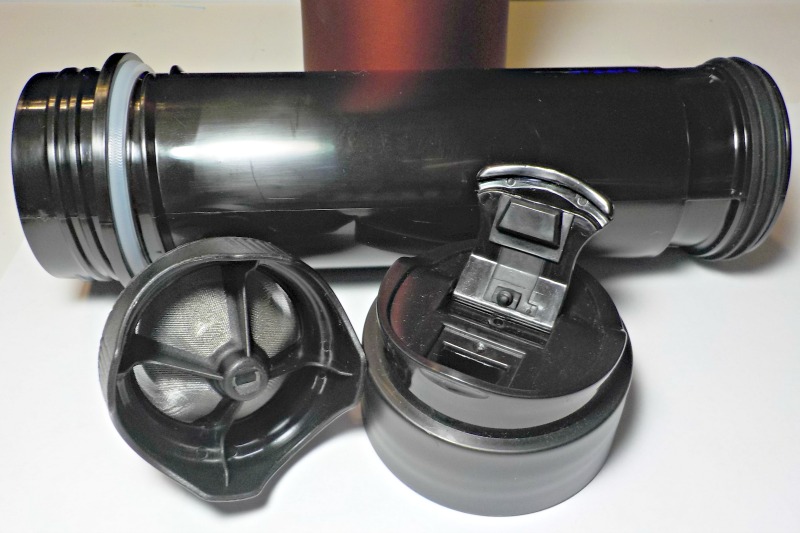 Perfect for On-The-Go and Camping
I love my Ohuhu. It's perfect for people on the go, and would be great to have in your office. Coffee or tea the way you like it any time of the day. Do you enjoy camping? If so, you need an Ohuhu. You can brew your tea and coffee right next to the fire with no need for a percolator. (Just be sure to have a kettle to heat some water!)
Easy to Clean
Cleaning the Ohuhu is a breeze. Just open the lid, and twist the cylinder and inner tank counterclockwise. Rinse each piece separately and allow to dry.