"No sweat." "Don't sweat it." When you think about it, sweat almost always has a negative connotation. But what if we just said "yes" to the sweat with Crystal™ Deodorant."
Crystal™ Body Deodorant 3 oz Rock
Because sweat happens. But did you know that we sweat for a reason? I didn't and I sweat A LOT! And I hate it! But it is a sign that your body is overheated and is trying to cool down. While also signaling you it is time to re-hydrate and rest a little. And there is another bonus to sweat – yes I said bonus – sweat releases toxins including excess salt, cholesterol, and alcohol.
So, a good hard sweaty workout can help to reduce bloat or swelling that you may be suffering from. Or it can help you kick a hangover quicker. And did you know that your sweat glands even secrete antibiotic agents that can actually kill bacteria? So, sweating isn't always the nicest feeling. But it does serve a purpose.
Now with the Crystal™ Body Deodorant Stone we don't have to worry about "stinky" part of sweat. Because when you sweat you can become smelly. Because the bacteria on your skin and sweat don't mix well together. And this unique gem looking stone is made of all natural mineral salt which gives you a protective barrier from the odor. Instead of just masking the odor it will protect and prevent the odor from happening.
How to Use
Slightly moisten the top of the rock and apply very generously to clean skin. And for best results use daily and apply right after bathing or showering. While you need to get your rock wet you can also use before you completely dry off after bath or shower. And you receive the super cute and fashionable dish to keep it stored. Go ahead and get out here and SWEAT! And know that you are protected from odor!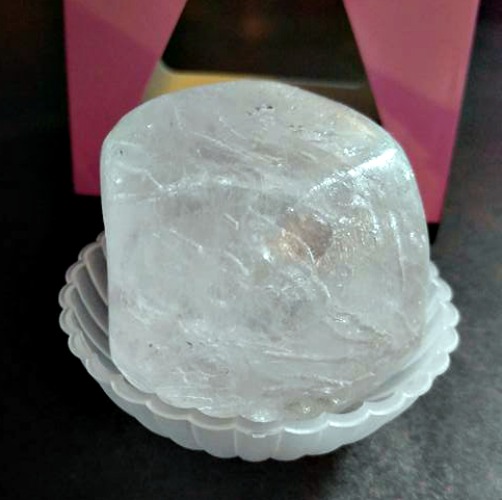 Follow Crystal™ Deodorant for brand news and updates on their social media sites:
Website
Youtube
Google+
Twitter
Facebook