Moms are busy people. Very busy. So, when they go out and about with their children in tow, they don't want to have to deal with multiple things in addition to their children. So, when something is multi-functional, moms tend to love it because it makes their lives easier. For example, the minivan: it's a car, it's a breastfeeding and diaper-changing station, and it's a great storage facility (which could be a downfall when it stores garbage). Well, here's another great multi-functional product I think moms will appreciate. It's the Covered Goods – The Original Four-In-One Cover. It's a nursing cover, a car seat cover, an infinity scarf, and a cart cover.
The Many Benefits Of Covered Goods Four-In-One Cover
The Covered Goods Cover has many great features that will definitely help moms out. Besides the great fact that it has many uses, it also provides 360-degree coverage, which is especially nice when breastfeeding.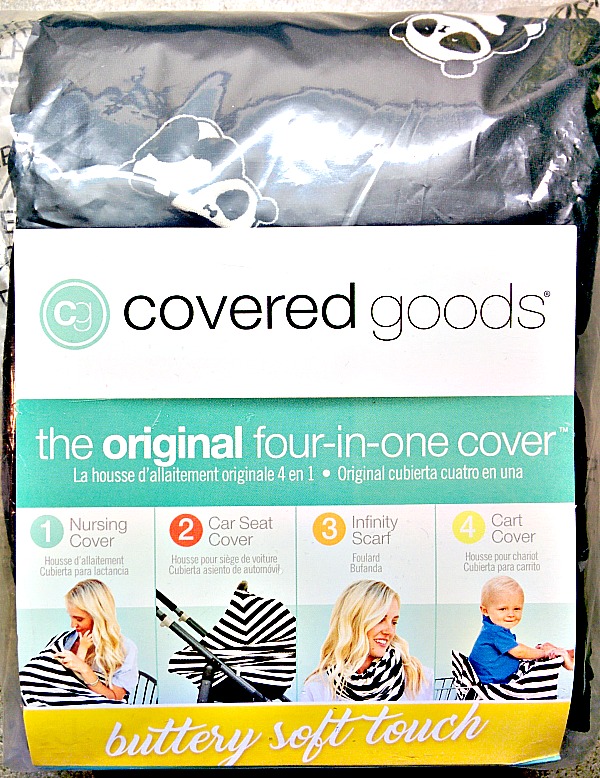 The cover goes on and off very easily. It is a very soft and flexible material, which makes it very easy to get it to do what you want it to (within limits). When you're done with it, it folds up easily and compactly, so you could easily store it in your diaper bag or purse.
It's fashionable and light material, so you and baby can look cute and remain comfortable at the same time. The cover comes in several designs and colors. The one I received is Happy Panda (pictured below), which is adorable. It's also one size fits most, which makes it easy to decide how to purchase.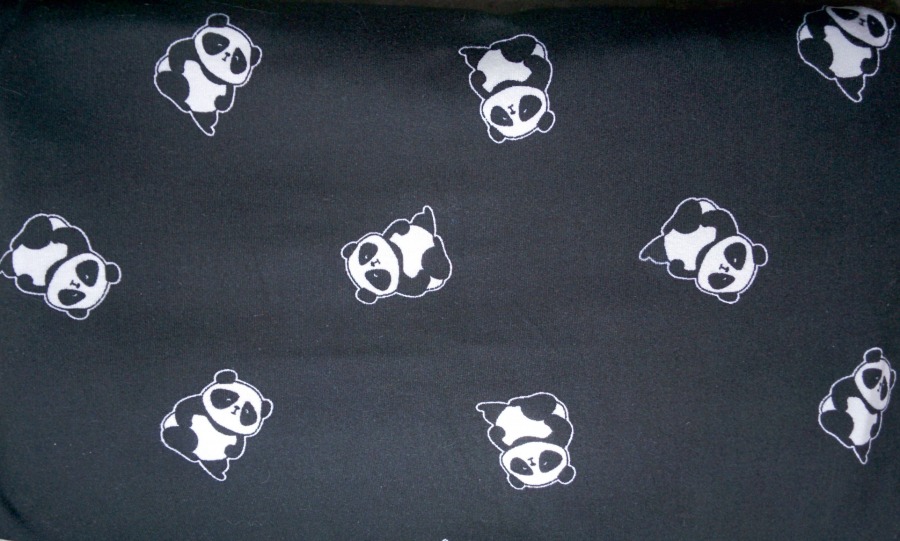 I was impressed with this high-quality product. What really stands out is how soft and comfortable it is and how easy it is to use. You don't have to fuss with straps or loops or anything frustrating, which can be so nice when you're breastfeeding and want to situate you and baby without too much fuss. Being easy to use is also so nice when you're trying to situate a fussy baby into the car seat or shopping cart and you want to hurry up and move to help calm baby.
So, you only have to carry one item and you have something to cover you while breastfeeding, something to wear as a scarf, something to cover the car seat to keep baby comfy, and something to cover the shopping cart for baby when shopping. Talk about serving many purposes and making mom's life easier! We need more products like this!!
The covers sell for $34.99 on their website. This would make the perfect gift for a new mother or a mother-to-be, or buy it for yourself to make your life easier.
Connect with Covered Goods:
Website | Facebook | Pinterest | Instagram | YouTube