Comfort And Style In A French Terry Robe
This Gilligan O'Malley Women's Terry Robe by Trident is great to wear when you get out of the shower/bath or to lounge in. It has 2 big pockets on each side and ties in the front. It is 100% cotton and has a large collar. The one I received is a size medium/large. I usually wear a 2XL, but somehow I fit it. It doesn't completely close (I'm a little too big), so make sure if you order one, you get your size. I like the length of it too. It goes down to my knees. I really love the long sleeves! If they are too long for you, they fold very easily. It was a bit scratchy at first, but after I washed it and used fabric softener it was great. It is so comfy!
I used it after bathing, and I was so impressed how it soaked up the water! It is very cold in my house, and after I put my robe on, I was so warm! I love wearing something that completely covers me. It feels so cozy.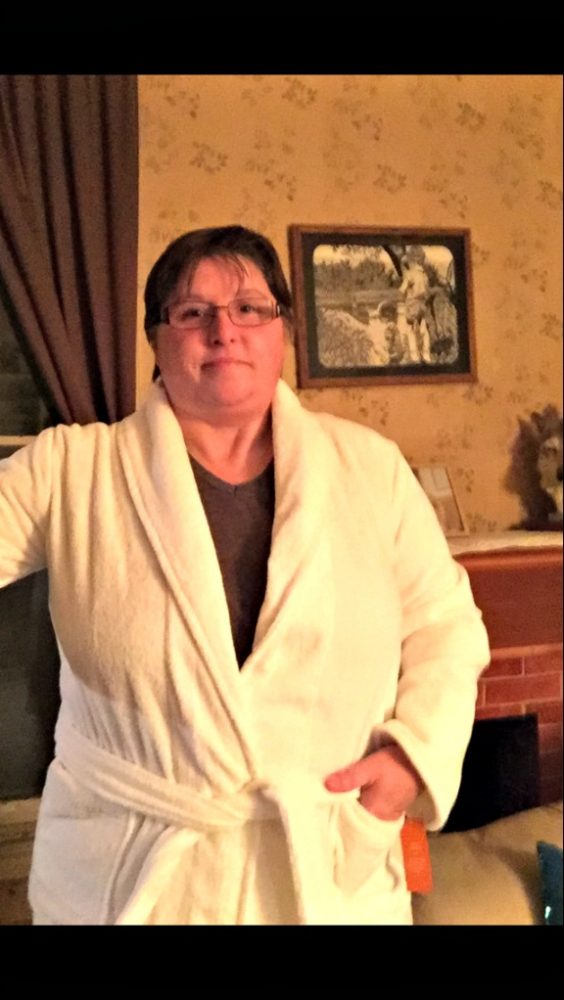 Valentine's Day Is Coming
This beautiful robe would make a great Valentine's Day gift for any lady! Sometimes guys don't get the best gifts do they ladies? Show him this post, and tell him you want it. Valentine's Day doesn't always have to be about candy and hearts. It can be about romance! Wear this robe before going to bed and do a strip tease for him. He will know he chose a good gift after that. Of course, Valentine's Day is all about love too. We love our kids, families, and parents. This could be great for Mom. Whether she is getting her coffee in the morning, reading the paper, or relaxing after a long day, she will love this robe. You will be on her "good" list, at least for awhile! I'm trying to help you guys not be in the dog house, but I can only do so much. Good luck!
Where To Get Your Own Robe
Gilligan O'Malley Women's Terry Robe by Trident is available at Target, or you can click the link below. They also offer many other ladies products (underwear, socks, etc.). If you are a big girl like me, they have you covered! They offer many sizes.
Connect with Gilligan O'Malley by Trident