Clothing That Stands for Faith, Empowerment, and Style
What do faith, empowerment, and style mean to you? For me, it means carrying yourself in a certain way. Having faith that things in this crazy life, are going to be just fine. The empowerment to feel like I am in control of my life, or at least the things that I can control, and being content with that. Style, of course, simply means looking and feeling my best in the skin I'm in right now! CASA de MODA has beautiful clothing that sends this exact message.
The Faith T-Shirt
The shirt that I received from CASA de MODA is a gorgeous, soft t-shirt with "Faith" written on it. It's made of soft bamboo and such a beautiful purple color. A simple message, yet powerful. It is actually how I try to live my life. Faith gets you up in the morning when you aren't sure you can go on. It helps me believe in something much more powerful than myself. Though I am in control of my life (for the most part) there are areas that I simply can't control. This is when my faith needs to be its strongest! How many of us get overwhelmed by the things that we cannot change? I definitely do. This shirt reminds me to just….have….faith.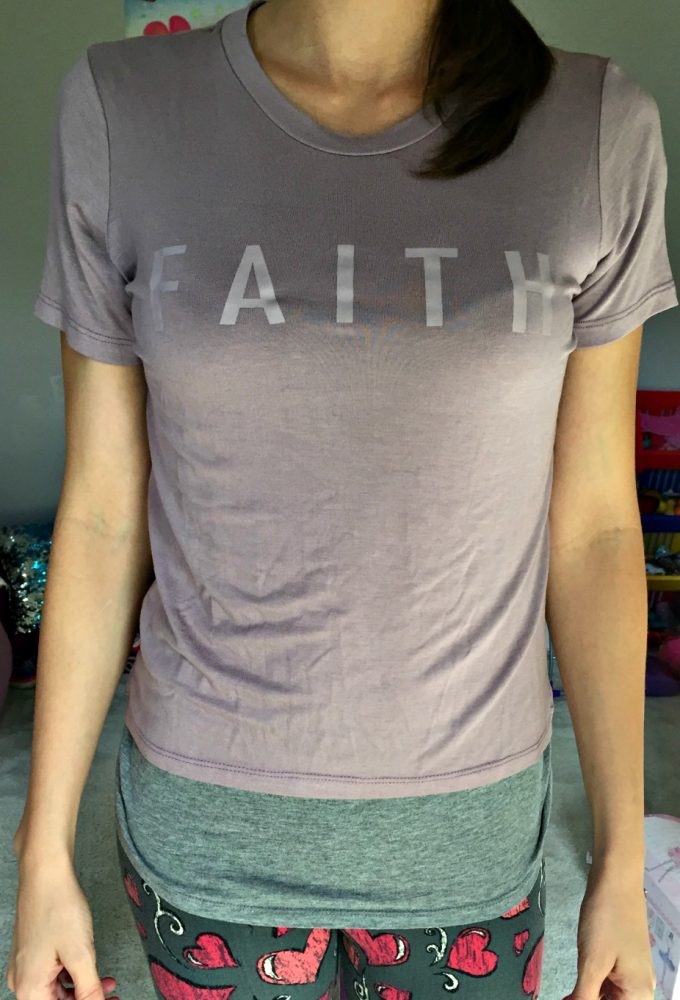 CASA de MODA not only has stunning shirts, but they also offer pants, shorts, jackets, beautiful jumpers, and more. They do have other t-shirts with different sayings on them. Faith just happened to be my favorite. Go and check out their website to see what your favorite is! As a matter of fact, their products would make unique gifts for anyone. To be completely honest, my mom saw my faith shirt and begged me for it. I couldn't say "no" to my own mother! I'll have to get another one for myself.
Transition Pieces
CASA de MODA's clothing can be worn to a casual gathering, to work, or even on a night out with the girls. You can dress up any t-shirt just by adding a jacket and some heels. Now you are ready to get wild with your friends. I love the versatility of their clothing.
Connect with CASA de MODA/ Facebook/ Twitter/ Instagram/