As a parent, you've experienced the feeling that takes over when you woke up on Christmas morning. The feeling that left you overwhelmingly feeling all the excitement. You couldn't wait to see how many presents you had underneath the tree. Now, your kids are about to enjoy that experience once more! Being that we are just a couple of weeks away from the big day, time is running short. Which means that gift shopping has to get done as soon as possible. There are so many great gift ideas for you to think about grabbing for the kids. In fact, check out these amazing selections that shouldn't be overlooked!
Gift Options – DigiArt Spirals & Sounds™ – $19.99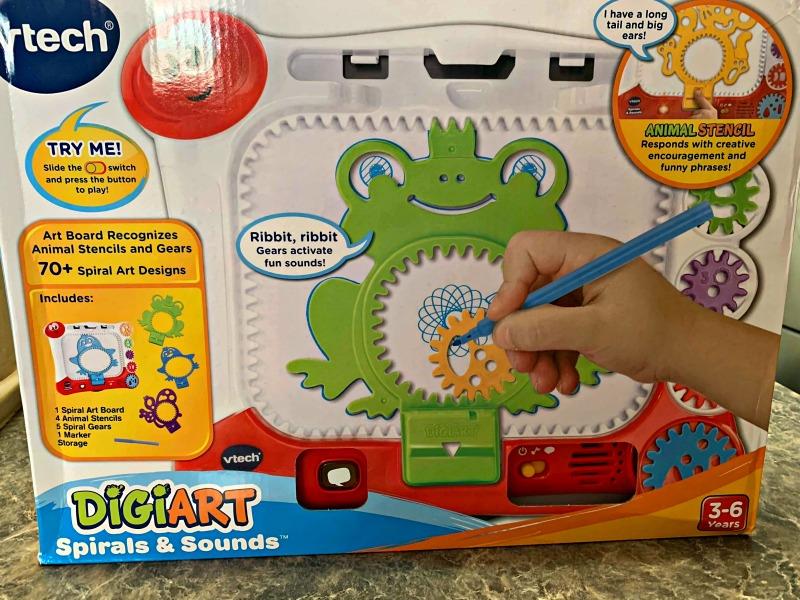 Create unique spiral art designs with DigiArt Spirals & Sounds™. Place a piece of letter size paper inside the electronic artboard, choose an animal stencil, then use one of the five included gears and the marker to make fun and intricate spiral patterns. Place an animal stencil in the board and press the talk button to hear creative encouragement, fun facts and a silly rhyme about the animal. Roll a gear inside the animal stencil to trigger funny sounds. Switch to music mode to hear 20 cheerful melodies while you create.
Gift Options – GirlznDollz – $12.99
If you have a little one who loves dolls, then GirlzDollz just might be the route to take. Leila, Cameron, Lexie, Elana, Sophia, Ashlee, Jessica, Cedric, and Nicholas are all a part of the Totz collection. Each of these Totz are unique and express themselves through her likes and fashion choice. Not only are they fun, but they'll make the perfect toy for newborn babies, and young toddlers.
Gift Options – Code Your World – $21.95
Tackling a child's STEM abilities is a focus that a ton of parents takes part in. Which makes Code Your World stand out in more ways than one. This is a four-part challenge that teaches kids to apply computer science to the world around them through hands-on activities. Developed by Google, 4-H, and West Virginia University Extension Service, it includes a computer-based activity on Google's CS First platform and three unplugged activities that bring coding to life through games and interaction.
Gift Options – TONKA Power Movers – $19.99
The innovative line of TONKA Power Movers are rugged construction vehicles featuring new Motion Drive Technology allowing for fun and intuitive play that bring the dump truck, front loader, excavator and cement mixer vehicles to life. With Motion Drive Technology, push the vehicle forward to make the engine rev and activate the lights; push the vehicle backward to hear backup sounds; work the mechanical feature of each vehicle to hear hydraulic sounds and flash the lights.
Gift Options – Capture the Flag Redux – $59.90
At this age, kids already know what the classic game capture the flag is like. Now, they can take that experience to a whole new level with Capture the Flag Redux! That's right; this is a fun twist on a classic game that's the whole family can play. With glowing Orbs, Jail Markers, Territory Lights, and LED Bracelets, this will be the game of the holidays. Plus, it's a safe, fun game that helps get kids of all ages outside, moving and having fun.
Gift Options – PLAYMOBIL NHL® Take Along Arena – $44.99
It's game night at the NHL® Take Along Arena! Designed in a convenient take-along case, this set is perfect for on-the-go fun. Simply fold down the front panel to reveal an exciting hockey game. Players can get ready for the game in the locker room area, which also provides room to store all your hockey gear. Set includes three figures, arena structure, goal net, side bench, railings, First Aid kit, play strategies, jersey numbers, hockey sticks, pucks, dumbbells, and tons of other hockey accessories.
Everyone knows that the kids are going to want just about everything Santa can give them. Any of these incredible selections could be the gift of the year to them!