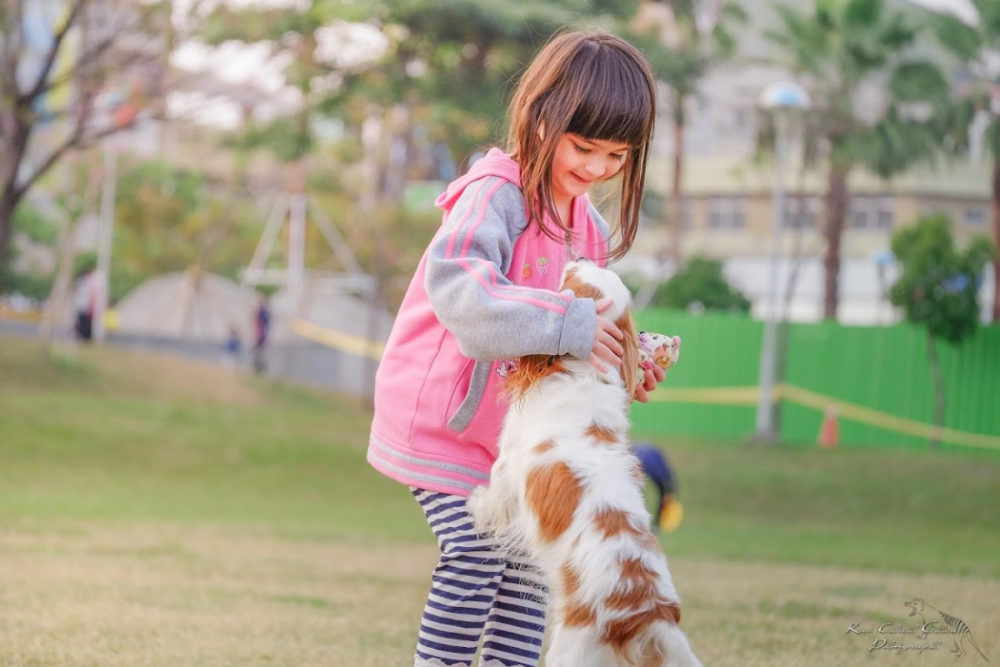 Photo by Kai-Chieh Chan from Pexels
My family put hours of research into trying to decide what dog breed would be best for us. Certain breeds tend to make better family dogs than others. So what breed matches your family best?
Bichon Frise
The Bichon Frise is an adorable cotton ball of a dog. These small and fluffy dogs are hypoallergenic, meaning they won't shed dog hair all over your house. If your family struggles with dog allergies, a hypoallergenic dog is a good option for you. Bichons are friendly and love attention. They are active, but their small size allows them to be a good option for families in smaller homes or apartments.
Bichons shed only a small amount of hair which is great for families with allergies, but it also means these dogs require a lot of grooming. They require regular grooming, bathing, and trimming. If you don't mind the cost and time commitment to achieve that classic Bichon Frise cotton ball look, the hypoallergenic Bichon Frise may be the right family dog for you.
Cavapoochon
I have to admit, I have a Cavapoochon so I'm definitely biased towards this dog breed. These "designer mutts" are a hybrid of the Cavalier King Charles Spaniel, Poodle, and Bichon Frise. They are specifically bred to look like a puppy throughout their adult years. Cavapoochons are another hypoallergenic option. They are lovable, intelligent, and playful. Cavapoochons are patient and love to play with kids.
Just like the Bichon Frise, Cavapoochons require a lot of grooming upkeep. If you don't keep their coat brushed out it can become matted. Cavapoochons are loyal to their family but can be shy to strangers. If you are looking for a family guard dog, the Cavapoochon is not a good fit. Their sweet and playful nature makes for a rather cowardly guard dog.
Golden Retriever
The Golden Retriever is a great family dog. It's actually one of the most popular dog breeds in households across America. They are medium-sized dogs with lots of energy. Goldens are known for having a puppy-like nature; playful, energetic, and curious. These dogs are sweet and loving. They are not typically aggressive with other dogs, are friendly towards children and strangers, and have an eager-to-please demeanor. The Golden Retriever is good for families with an active lifestyle.
Golden Retrievers have a tendency to develop health issues over the years. Goldens are known to struggle with skin disorders, allergies, cancer, heart disease, and various joint and bone diseases. These health issues are treatable, but might be an ongoing financial cost.
Newfoundland
The Newfoundland is a massive yet gentle sweetheart of a dog. It's nicknamed the "nanny dog" because this breed is famously known to be good with kids. The Newfoundland is energetic enough to entertain children but has a calmer disposition than other breeds on this list. Newfoundlands love to swim, are intelligent, and very friendly.
Newfoundlands are a bit messy. They shed a lot and have a tendency to drool. The massive size of the Newfoundland leaves them prone to different orthopedic issues such as canine hip dysplasia, elbow dysplasia, cruciate ligament rupture, and other health issues. These issues can be treated, but it's a good idea to research Newfoundland health issues and their treatments. Sunnyside Vet Clinic explains the cruciate ligament rupture can be treated with two different types of surgery.
There are lots of factors to consider when buying a family dog. Personality, grooming upkeep, shedding, size, health issues, temperament… No dog breed is perfect, but there is a great family dog breed that's right for you.