I am such a big fan of bubbly. Sparkling wine, Champagne, Prosecco, Cava, Crémant… There's something very refreshing and exciting about these drinks. Whether you're toasting a special moment or feting the end of a work day, bubbly will always bring a sense of fun and freshness to the occasion.
Pink Bubbly For Everyone
No matter what your relationship status is during Valentine's Day this year, make sure to include a bubbly in your celebration. Your friends, family, partners and spouses will thank you for the special addition to your love fest. A pretty and pink bubbly will definitely boost your Valentine's Day drinking selection.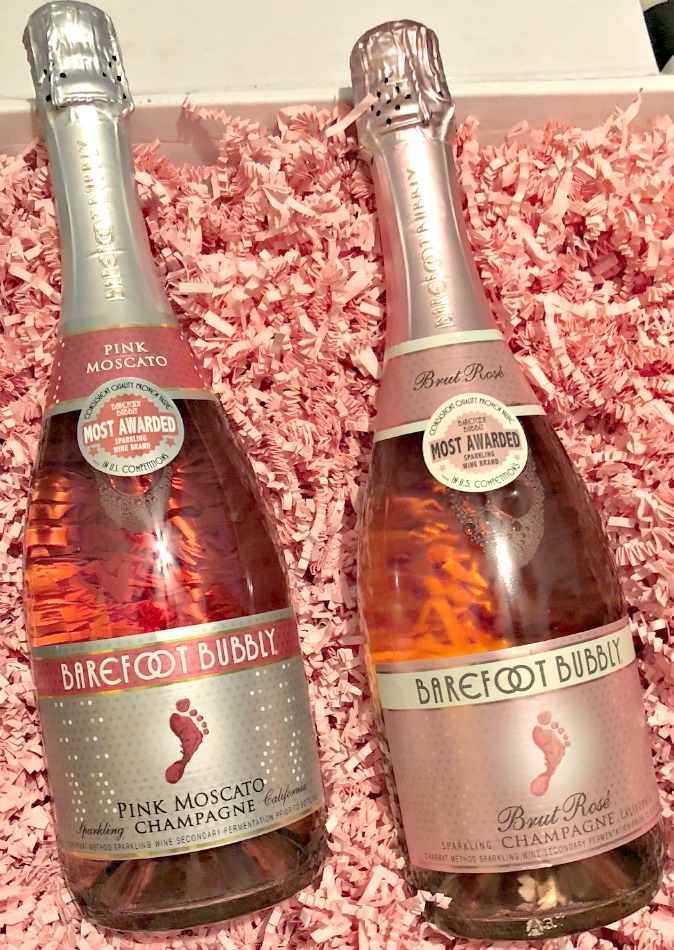 Barefoot Wine & Bubbly is launching their new Brut Rosé Champagne nationwide in February just in time for Valentine's Day. They have a great selection of bubbly that are quality and affordable for everyone. Rivaling more expensive options, they offer a variety of flavors of bubbly to satisfy every palate and bank account.
Barefoot Wine & Bubbly
Here are some of the perfectly pink California Champagnes from the Barefoot Wine & Bubbly line to add to your Valentine's Day festivities.
Brut Rosé Champagne, California
This delicious and drier offering has aromas of red raspberries, cherries and pomegranate
A citrus finish with flavors of nectarine and red apple
Pairs well with cheese, seafood, and white meat such as chicken, turkey or pork
Pink Moscato Champagne, California
This delectable and sweet champagne has aromas of red tree fruit and berries
A creamy finish with flavors of candied cherries and sweet citrus
Pairs well with cheese and sweet treats like peach sorbet
Glassware for Bubbles
Once you select your favorite bubbly, make sure to provide the proper glassware to enjoy this festive beverage. Tall, fluted glasses are the best way to drink bubbly. They allow for the bubbles to flow freely and help the wine to keep its effervescence.
You can also go vintage and use the saucer glasses that were especially popular in the early 20th century. There's a split of opinion between wine aficionados in whether saucer glasses are the best choice for champagne. Either way the bubbly won't last long in the glass anyway, once the Valentine's Day dinner or party gets popping.
Enjoy your Valentine's Day and remember to drink safely <3
CONNECT WITH BAREFOOT WINE & BUBBLY: Site | Facebook | Instagram | Twitter