Have you ever just sat back and wondered what the next big animated film will come? There are a lot of families out there that love to gather around the big screen for a great movie. Everyone gets to come together and enjoy each other's company while watching something that the family will enjoy. Now, of course, in order to do that, you have to know exactly what family film to check out. While there are many to pick and choose from you want to make sure everyone will love it.
Bring Home The Swan Princess
Well, Sony Pictures Home Entertainment has something very special out there for everyone! It's time to bring a classic back that has been around for 25 years! In celebration of the 25th anniversary of the Golden Globe ® nominated animated classic The Swan Princess, Sony Pictures Home Entertainment has made the fan-favorite available in brilliant high definition for the first time ever with a collectible anniversary edition Blu-ray and in 4K HDR on digital!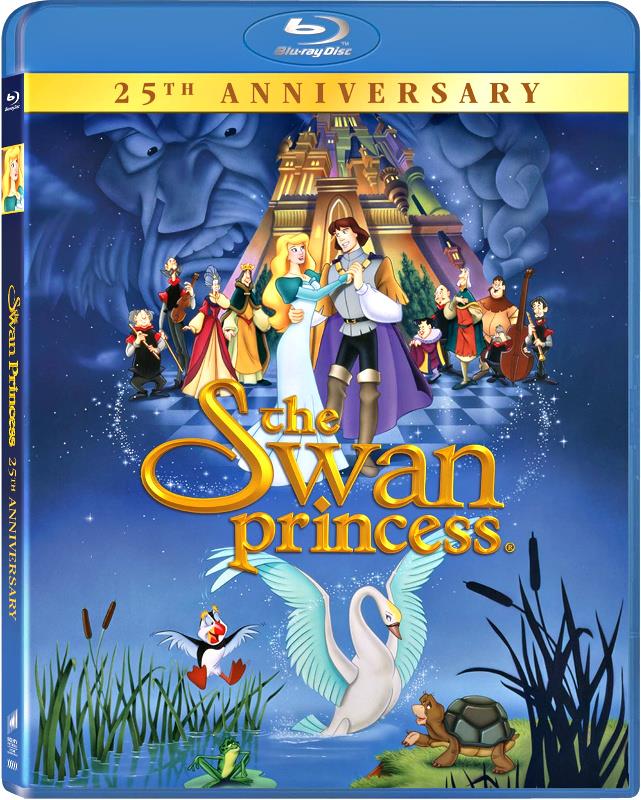 In the newest film in the series, The Swan Princess: Kingdom Of Music, our favorite princesses are back in an all-new feature-length musical adventure. Princess Odette is hosting a music competition to celebrate Princess Alise's birthday – the winner will sing at her grand birthday ball! Prince Li of Cathay has entered, but his sister Princess Mei Li has stowed away on his ship to seek help from Odette and Derek for Chen, who has been cursed to live as a dragon. Lucas and Alise are reunited but Prince Li's arrival makes Alise doubt her feelings. While Li and Lucas fight for Alise's heart, Derek and Odette try to help Mei Li and Chen break the curse. Who will win the music festival and will Chen ever be free from his curse?
Not only does this movie sound amazing, but you can also expect some special features as well. Included in this incredible DVD are interactive sing-alongs featuring two all-new toe-tapping tunes from the film! Along with that, there is a behind-the-scenes featurette that explores how the world and characters of the film were brought to life. Plus, the 25 anniversary Blu-ray release includes an all-new featurette entitled "A Look Back, Tease Ahead," plus a variety of additional archival features.
Passing up on a chance to bring something this special home would be absolutely insane. Which means you should head out and grab a copy right now!