Watching your children grow up is amazing. However, it goes by so fast, and hanging onto those memories isn't always easy. That's where Voice Art Gallery comes in. They capture an audio memory and preserve it in an artistic way.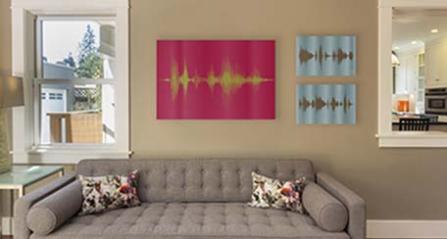 Capture a Memory with Voice Art Gallery
Nothing beats hearing the sound of your unborn baby's heartbeat for the first time. My husband recorded Liam's on his phone way back when, but back then, transferring it anywhere to save it, just wasn't possible. A memory lost. Thanks to Voice Art Gallery, they can help you capture that memory, forever.
Conversational Art
When you send in your recording, they capture it, and then create your canvas artwork with the voices or sounds you provided. It can be your baby's heart beat, your child singing, or even a grandparent expressing their love. Any audio memory that you want to capture can be done with Voice Art Gallery.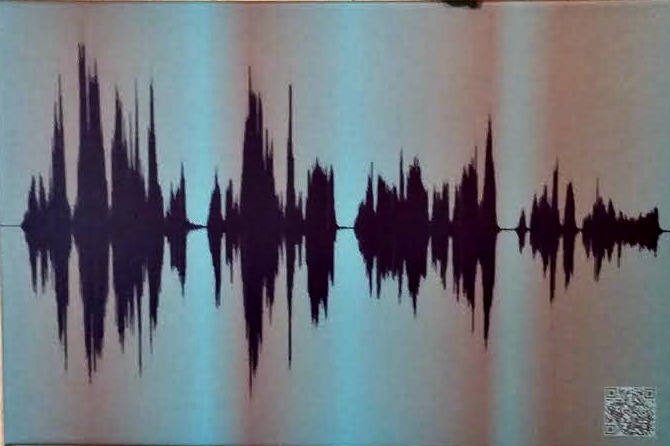 It's easy
Simply capture your recording. Either do this on your phone, on their website, or by calling their toll-free number. Next, design your canvas. Choose your colors, the size you want, even add a frame. Once you send it, the folks at Voice Art Gallery will go over your design, and before your image is printed, they will send it to you for finalization. You can even choose to have a QR code added, that when scanned will playback your precious recording.
Wear your recording
If jewelry is your thing, Voice Art Gallery can also make you a precious ring to cherish forever. You can choose from eight different adonized colors, two ring colors, and different styling options. They will even engrave the inside of the ring with the message of your recording, so you'll never forget.
I am in love
I just got my canvas today. It's a recording of my son singing "You are my Sunshine." I immediately hung it in our living room. Every time I look at it, I smile. I can hear his little voice singing away. Thanks to my QR code, I will never forget that beautiful sound.
Where to buy
To get yours, head to Voice Art Gallery. You can also follow them on Facebook, Twitter, Google+, and Pinterest.