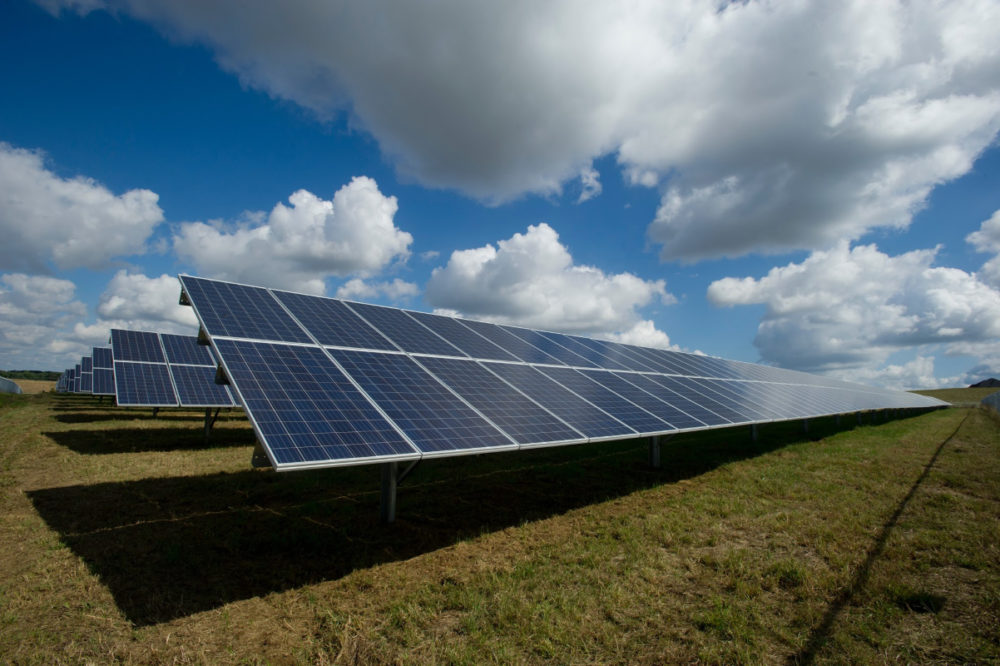 In theory, solar panels are one of the best ways to generate electricity. Solar energy is abundant and currently underutilized, and the process of generating energy this way is both clean and sustainable. It's a fantastic alternative to fossil fuel-based energy generation, which depends on a finite supply of materials and a production process that results in pollution, but historically, the prevalence of solar panels has been restricted by its weaknesses.
Until somewhat recently, solar panels were a high form of technology accessible almost exclusively to big companies willing to make the investment. Today, it's possible for residential homeowners to buy and install their own solar panels, but just how straightforward and expensive is this process? Is this something that the average homeowner can do?
The Nature of Your Home
First, you'll want to determine whether your home is a suitable candidate for solar panel installation. Solar panels are typically mounted on the roof of your home, but to be installed successfully, you'll need to ensure your roof is in good condition (and made of the right materials). You'll ideally be working with a roof that's under a decade old, and asphalt shingles are most conducive to solar panel installation. You'll also want to determine how much sunlight reaches your roof; if it's heavily shaded, solar panels may not be an option.
The Cost of Solar Panels
One of the factors working against solar power in previous decades has been its prohibitive cost. However, as solar technology advances, the cost of generating a unit of electricity keeps getting lower and lower. Today, in some applications, solar energy is cheaper than coal. However, the efficiency of a solar panel system depends on the type of solar panel you're using, the number of solar panels you're using, how it's mounted, and environmental conditions (i.e., how much sunlight you're getting).
That said, solar panels are still cheaper than ever. Solar panels themselves will run you at least a few thousand dollars, depending on what you're getting, and you'll also need to think about the cost of installation (since it's unlikely you'll be able to do it on your own). Depending on your circumstances, you may need to save up to purchase solar panels, but if you already own a home, chances are you can afford to have them installed. At this point in the technology's development, cost shouldn't be a prohibitive factor for residential consumers.
Installation and Permits
The next obstacle to consider is the installation process. Depending on where you live, you may be required to get a permit to install your panels. Many areas see solar panels as a good thing, and intentionally make the application process as simple and painless as possible. Other permits are harder to get, and the process is more opaque. Contact your local municipality for more information.
As for the installation itself, the difficulty and cost will vary depending on what type of panels you install and the current condition of your roof. There are some solar panels designed to be very easy to install; you might pay a bit more, but if you're comfortable on the roof, you may be able to install them yourself. Most homeowners will want to hire a professional to do a full installation, however, adding several hundred to a few thousand dollars to the overall price.
Tax Credits and ROI
You may also want to consider the fact that the tax credit for solar energy investments has been extended. With it, you'll be able to deduct about 30 percent of the cost of buying and installing solar panels on your home from your federal-level taxes. Starting in 2020, this tax credit will start to gradually decrease. This can significantly offset the cost of your installation.
Having solar panels on your home will also increase its resale value. Depending on your location and how much you pay for solar panels, you could see an increase in your home's value close to what you paid to have the system installed in the first place. Combined with the cost savings you'll receive by generating your own sustainable energy, many solar panel installations end up paying for themselves.
The Bottom Line
The feasibility of installing solar panels on your residential home is conditional. Some homes are much better suited to host solar panels than others, meaning they'll be able to generate electricity more consistently and they'll be less costly to install. The average homeowner, assuming they have a roof whose quality and materials are conducive to solar panel installation, can install solar panels and reap their benefits for years to come. That said, there may be some obstacles to overcome, such as finding a good price and getting the proper permits.