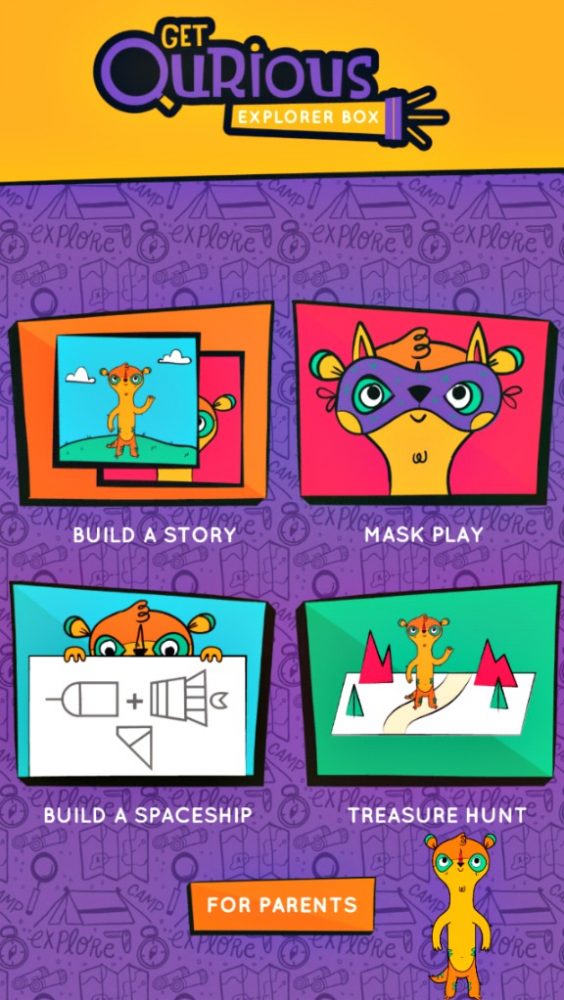 Do You Have Bored Little Ones
Busy children are happy children! What do kids do when they get bored? We all know the answer to that. My granddaughter is five years old and I try and keep her busy. I buy her toys, I do crafts with her, but she always looks for the next thing. I can help with that now. Get Qurious is a cool company that offers boxes of great stuff you can choose from. It comes with cards and masks, treasure maps and other things to use with the app that you download. The app has beautiful graphics and the great thing is that it is very easy for them. A busy child is a happy child!
Get Qurious Explorer Box
The Space Explorer Box is a 2017 Tilliwig Brain Child Award Winner! It comes with four different games to keep them busy. The games let them have fun, but we know that they are learning. Get Qurious has many boxes you can choose from. They have the Space Explorer Box, Three Little Pigs Maker Box, Jungle Nature Box, and the Ocean Adventure Box. The ages range between 4 and 8 years old. My granddaughter and I were lucky enough to play with the Space Explorer Box. Now, this isn't just a box of boring crafts! This is so much more. It captivates their imagination. How do you ask? Well, first you scan the card they give you and the app automatically downloads. It is one of the easiest things to do. We were playing within minutes of opening the box.
What Does It Come With
The Space Explorer Box comes with four different ways to interact with the app. There is "Build a Story", "Mask Play", "Build a Space Ship", and the "3D Treasure Hunt". To be honest, I was a little afraid that my granddaughter would not be able to do this alone. I showed her how to do it one time and she didn't need me anymore! She was so entertained and so proud of herself that she did it! The "Build a Story" was by far her favorite thing to do. We just kept making stories and watching them. It was so much fun. The only thing I couldn't figure out was the "3D Treasure Hunt" game. I didn't know how to move my avatar to find the treasure. Now, let me explain that doesn't mean anything! I am terrible with technology. Children seem to figure technology out a lot faster.
Go and get yourself your own Get Qurious box! Your child will be very happy you did!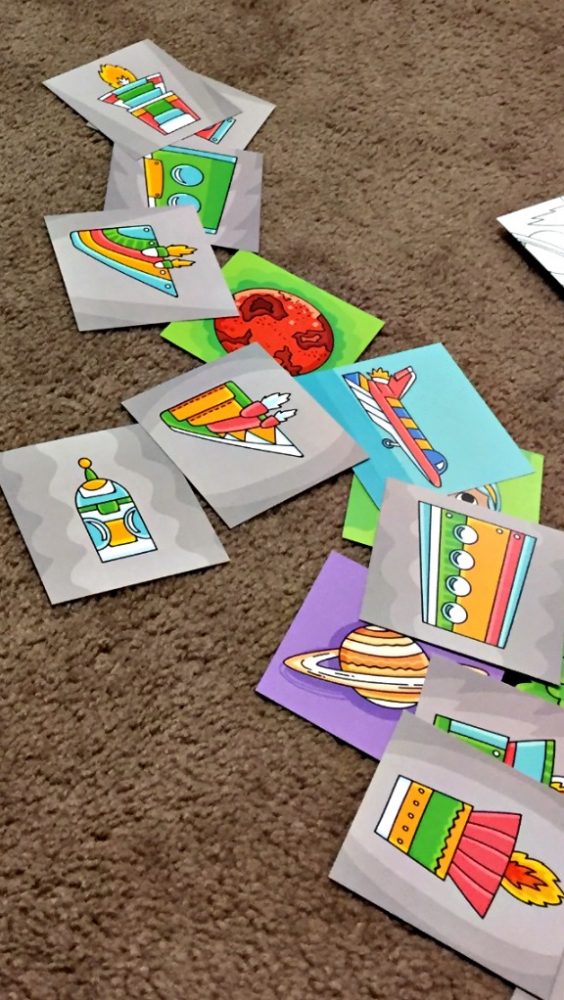 Connect with Get Qurious – Facebook | Twitter | Instagram