Living life to the best of your ability is all anyone could ever ask for.
Even though life always has a challenge for you it can still be a pretty incredible experience.
We all have goals to think about, and one goal that most of us have is to become a homeowner. Now, being a homeowner comes with a lot of responsibilities that you always have to think about.
Whether you are experience on the matter or not, its not impossible to get through.
You'll find that you can't keep the ones you love in an environment that isn't safe. So what actions do you take?
There are several aspects of your home that you have to approach right.
One of those aspects is making sure that you are keeping your home clean.
Typically, areas like the bathrooms, kitchens, and even your rooms will come to mind first.
What you really want to keep in mind of is the air in your home as well. It is something don't want to overlook as a homeowner. Especially if you're looking to make sure your family is safe as possible.
In order to do so, you're going to need a solution that can help you out.
Enhance Your Living Space With Fresh Air
Nowadays, fresh air is no longer something that we can take for granted.
Therefore you want to invest in something that can contribute to the safety of the are surrounding you at home.
More specifically, you should consider looking at the Okaysou AirMax8L Air Purifier.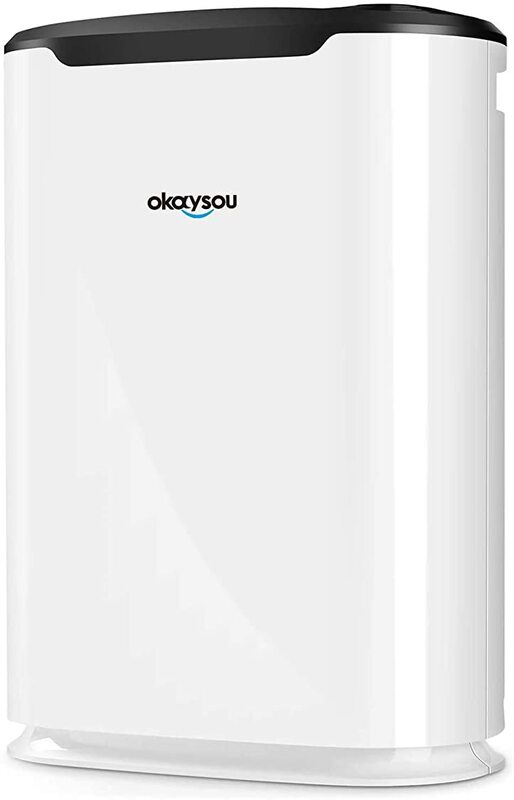 Okaysou AirMax8L, a multi-use air purifier, odor eliminator, air deodorizer, captures 99.97% of air pollutants!
While that is the ideal look of what it can do, its capable of more.
It's also designed with the ability to safely breaks down various harmful gases, such as formaldehyde, ammonia, benzene and VOCs.
Advanced turbine motor with 45 vanes, creative internal structure and larger air inlet area work together to take in more air and effectively remove air pollutants.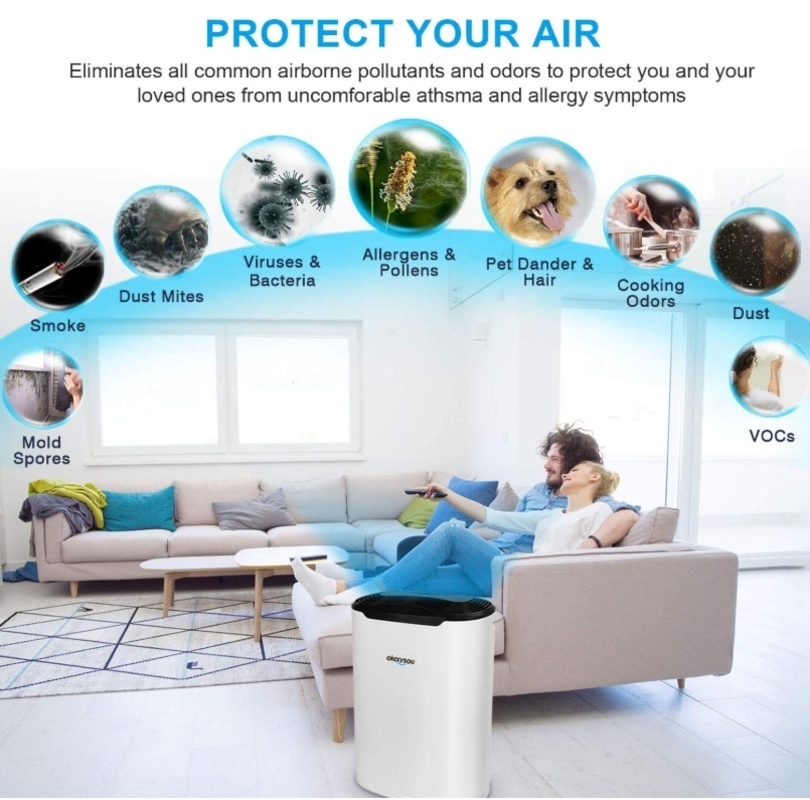 Let's not stop there. What can this device do for any pet owners?
Well, combined with washable 3-Stage Ultra Filtration and 2-Stage Duo Filtration, the air cleaner is designed to capture pet dander and pet hair.
You want to have a device that you can depend to get the job done in the best way possible.
Keeping the air around you safe to take in prevents any possible problems from rising.
If you tackle the task now, you'll have less to worry about later on.