What is typically the first thing that comes to mind when you think about something being developed. The great thing about creation is that there will always be something to look forward to. In this case, you are entering a new revolution of modular backpacks. Don't you wish there was a backpack that can do just about everything you need it to do? Some of us live a lifestyle that requires us to be prepared for multiple situations.
With that thought in mind, you are going to need something in your corner that can be useful. I think its about time we get you up to speed on something pretty incredible that you'll want to have.
Not Your Average Modular Backpack
Wolffepack, the London startup that reinvented the backpack, is changing the way people travel by introducing the most innovative modular backpack yet. Wolffepack has won 9 international design awards for its smart innovation and sleek looks. The Modula is the next evolution of design for travelers of all kinds, for whatever their day brings, from the frequent business traveler to the weekend warrior.
Now, you may think that his is just your average backpack, but this time, that's not the case. I can assure you that this is one that has more than enough to offer you. The advanced design combines modular layouts for unparalleled organization, as well as the unique patented function to switch the bag from back to front in an instant for effortless access.
More Details To Take In
This means freedom from the hassle of unstrapping, freedom to choose the configuration of your bag, and the freedom of pull-out access that you cannot find in any other traditional backpack.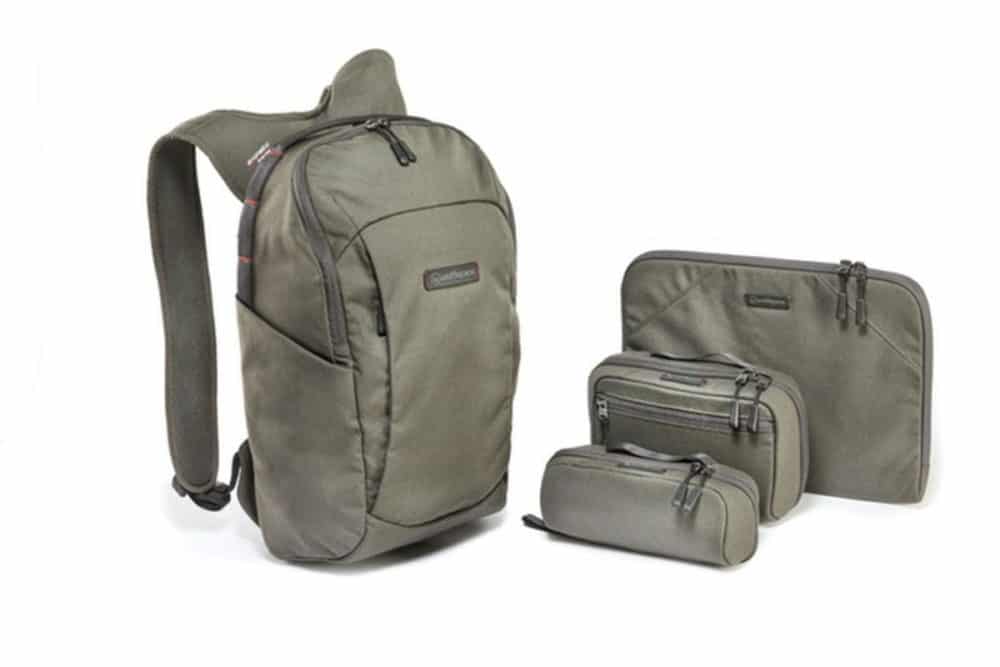 The Wolffepack Modula is a radical and fresh approach to the backpack, an ideal daypack for weekend warriors and business travelers alike. More details include the following:
Easy and Quick Access: Wolffepack's revolutionary system switches your bag swiftly round to your front, free from the hassle of unstrapping
3 custom removable pods: you decide what you carry, you decide whether you need it inside or outside your bag
YKK zippers: only the best quality and durability
Durable Textiles: Tough water-resistant materials will keep the bag clean and looking good
And So Much More!
Whether on a long trek or just a trip to the office, the bag's organization can be easily modified to suit any occasion. So you aren't going to want to pass up on something like this.