Fall is quickly approaching and winter will be here before we know it. Choosing a set of boots that you love and that goes with your outfits can be a challenge. Maybe you aren't even sure what boots are in style. Stay tuned because there are some awesome boots in style this year!
Knee-high
In the mood for boots that don't cramp your style? That's' where knee-high boots come in. You can grab them in any style and enjoy wearing them with a variety of outfits. Knee-highs are especially nice in the fall and winter because they can help keep your legs and feet extra warm. In my opinion, the higher the better. And some of these clothing companies sure do build those high.
Go for the booties
One of my favorite boots that are in style is booties! Of course, I wear these more during the fall months because they go awesome with skinny jeans. Plus, you don't want to get caught wearing booties when its snowy outside. However, you're in luck if you live where there isn't any snow! Booties are fun because they come in a variety of designs and colors.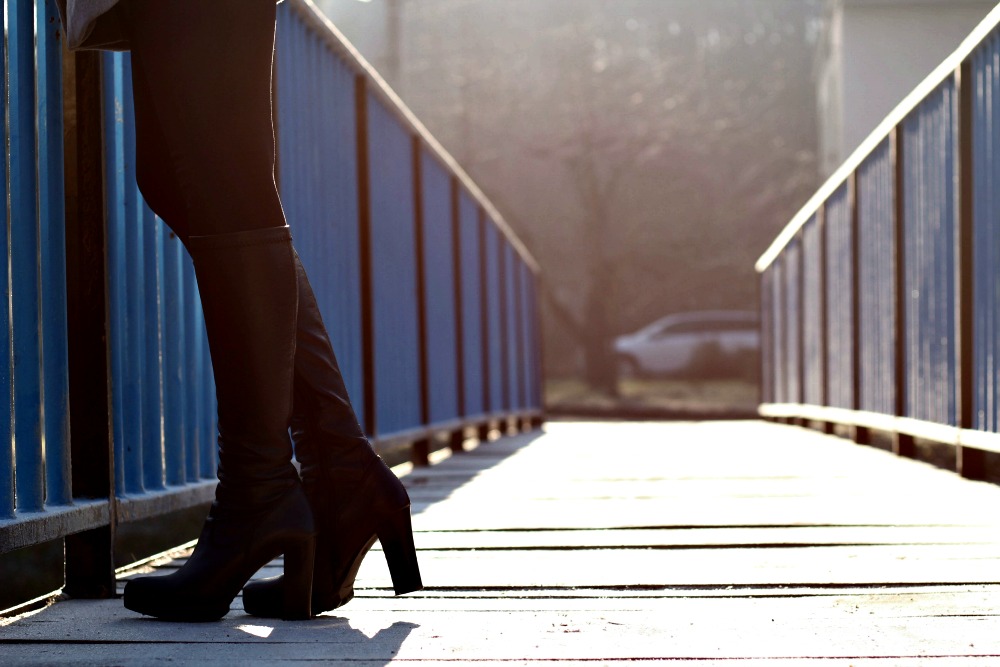 Chunky boot
Ah, yes – another favorite of mine is the chunky boot. You can never have too many pairs of chunky boots for the fall weather. Chunky boots are great for skirts or leggings. Of course, wearing them to work or out on the town is always a good choice. Chunky boots help you look sophisticated and like you have it all together.
Say hello to the Moto Boot
Many of you may not be as familiar with the Moto boot, but these are totally in style. You can think of the Moto boot as a great way to dress up any outfit but still have a fun and sleek style. There is nothing wrong with having a little edginess to your look.
No matter what boot you're choosing this fall, you can't go wrong. It's wonderful to live in such a fashion-forward age that no matter what style boot you choose, you're still rocking your look. Go ahead and have a few of these styles on hand, you never know when you may need a specific style. Which one is your favorite?