"BIC's fastest drying retractable gel pen, Gel-ocity, is now available in a range of bright, fun colors. The BIC® Velocity pencil features a soft gel grip that molds to your hand and provides smooth, dark writing. The BIC Velocity also has a 75% larger eraser for more erasing power."
Gel-ocity™ Retractable Gel Pen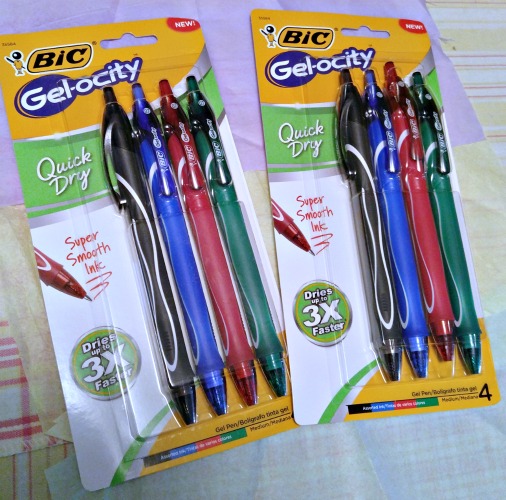 Because your student will need all the help they can this school year. And these Gel-ocity quick dry super smooth ink pens are perfect. While they have a contoured grip for comfort and control. They are smooth writing and retractable gel ink pens with a .07mm medium point, black ink.
Velocity®Mechanical Pencil
And these are sleek and stylish for the college student in your life. Because you still have to look classy even when taking notes. And they have fashionable barrel colors with a soft rubber grip, for writing comfort and control. Each pencil has three #2 leads of 0.7mm medium point lead in the barrel. And each pencil is refillable, so they have no reason to fall behind in their classes. You can refill the lead and the eraser.
For more than five decades, Bic has been part of the fabric of America. A 55-year heritage as a U.S. employer and manufacturer, they employ more than 2100 workers in eight states and Puerto Rico. I love that this workforce puts American ingenuity, craftsmanship and work ethic into millions of products produced by Bic. And did you know that nearly 60% of Bic products that are sold in the U.S. are made, packaged and assembled right here in the U.S. Which for me and our family that means a lot. While they have had an impact on American culture in so many different ways. From art, celebrity, community programs and oh so much more.
Follow Bic for brand news and updates on their social media sites:
Website
Facebook
Twitter
Youtube
Google+
LinkedIn