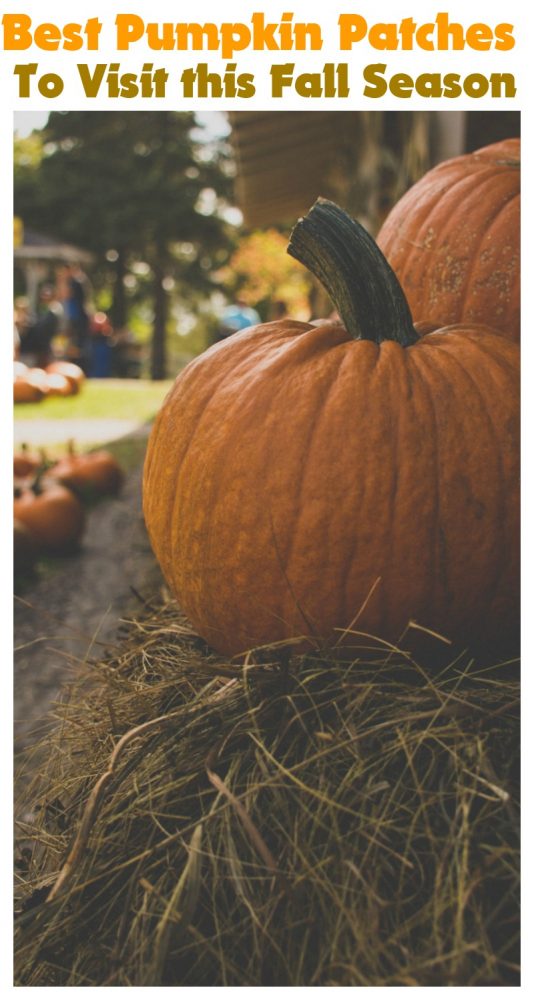 One of the best things about the fall season is Halloween but another top thing to enjoy during the fall season is visiting pumpkin patches. Pumpkin patches allow you to see a variety of pumpkins. This is the perfect way to pick the best pumpkin for your family pumpkin carving night. While you can purchase a pumpkin at a pumpkin patch, it's also fun just to view some of the larger pumpkins you'll find at a pumpkin patch. Today I'm featuring the best pumpkin patches to visit this fall season in and around South Carolina.
This farm is located in Ridgeland, SC and has been known for The Great Pumpkin Patch since opening its doors in October 2008. There are many activities to enjoy at this pumpkin patch from bounce houses to wagon rides and a petting zoo. Come join Holiday Farms on their opening day October 4th for the fall harvest.
You can pick your own pumpkin here after enjoying such attractions as the corn maze, giant slide tower, and the family-friendly "monster" hayride. With the goat walk and rabbit enclosure and a huge pumpkin patch to choose from Boone Hall Pumpkin Patch located in Mt. Pleasant, SC is for sure one of the best pumpkin patches to visit this fall season.
Enjoy picture perfect pumpkins at Lucky Ladd Farms located in the greater Nashville area. This location has a beautiful pumpkin patch, corn maze, and even a petting zoo. The whole family will have a blast visiting this pumpkin patch in Nashville. There's even a pick your own garden and a u-cut flower garden area for those who enjoy picking their own garden fresh items.
This pumpkin patch is located in Springfield, TN and offers many family-friendly attractions. You can enjoy a corn maze, the pumpkin patch, the adventure park, and even the scream creek. There's so much to do at Honeysuckle Hill Farm that you can make a day out of your time here. Once you're done enjoying the day, you can select your favorite pumpkin for carving at home.
This pumpkin patch is located in Clinton, NC and was recently hit by Hurricane Florence, but will be opening their doors in late September. Enjoy the pumpkin patch, also known as Luke's Field of Pumpkins, the giant sandbox, toddler town, and a corn maze plus many other fun attractions for the whole family to enjoying during your visit to this farm.
Visiting a pumpkin patch during the fall season with your family will allow you to enjoy some quality time together. There are many additional attractions at each of these pumpkin patches in and around South Carolina. I hope that you'll be able to visit a couple of these farms during the fall season with your family.