Are you thinking about planning a trip to Scandinavia with the kids? Perhaps you have lots of questions about how to plan a perfect trip.
This article will help you decide which destination to choose and how to select one of the best Scandinavia tours afterward.
Stockholm, Sweden
Stockholm boasts many amusement parks and museums with kid-friendly activities.
Hence, it is convenient to build a Stockholm itinerary full of things kids would enjoy.
First, you can start your tour by visiting the Vikings museum, Skansen, a famous open-air museum.
Then, continue by exploring Nordens Ark, a zoo working to preserve endangered species.
Hence you can meet a lot of animals there. In addition, your family can stop at Junibacken, the interactive museum dedicated to Pippi Longstocking.
As you see, Stockholm offers many fun places to visit, not to mention Tekniska Museet, where your kids can perform simple experiments and discover scientific concepts.
Oslo & Bergen, Norway
Oslo is a great place to entertain the entire family, whether you spent a few hours there or a week.
And in case your kids are Viking fans, then visiting the Viking Planet is a must.
This place recreates the Vikings' era with the help of VR technology, holograms, interactive screens, and 270-degrees films.

To continue your wonderful tour in Oslo, visit TusenFryd Amusement Park, the largest park in Oslo.
In addition to its wide array of exciting attractions, the park also boasts a waterpark BadeFryd.

However, if this is your first time in Oslo, we would recommend taking a sightseeing tour with a red double-decker making stops at the main attractions, including Vigeland Sculpture Park, Akershus Fortress, the Opera House, Karl Johans gate, and the museums at Bygdøy.
It's both fun and educational for the whole family.
And in case you have a couple of days left in Norway, you can take your kids to the Bergen Aquarium, where you can enjoy the diversity of marine life.
And the best way to get to the city is by taking Oslo to Bergen train. The ride from Oslo to Bergen is an adventure in itself since the sceneries are spectacular, and you can't help but enjoy the Norwegian views from your window.
Reykjavik, Iceland
Iceland is a beautiful place to explore. Thus, having a trip to Reykjavik with kids would be one of the most memorable, fun, and exciting experiences.
However, this destination is more for adventurous families.
Hence, while in Reykjavik, you might like to kick things off with an exciting whale and puffin-watching excursion.
The next activity that we are sure that your kids and you would like to take is visiting Nauthólsvík Geothermal Beach. This place features steam rooms, geothermal hot tubs, and a heated pool for children.
In general, Reykjavik boasts many family-friendly museums like the Maritime Museum, the National Museum, and the Whales of Iceland Museum.
The best thing is that many kid-friendly events and festivals are held there.
Therefore, it's another must-visit spot that has to be added to the Iceland itinerary.
Rovaniemi, Finland
No doubts, that you know Lapland. But have you heard about Rovaniemi, the capital of this magical region?
Being a popular destination for families, Rovaniemi draws thousands of travelers every month.
And Santa Claus is the main reason why families make this once-in-a-lifetime trip with their kids.
But Rovaniemi has so much more to offer you apart from just the opportunity to meet Santa Claus in person.
For instance, your family can ride on a sleigh with Santa's reindeer, do a husky safari, or even go to Elf School at Santa Park.
But in case you want your kids to experience something even more fun, book them a ride on a kiddie snowmobile.
And, of course, once you are in Lapland, take a chance to witness the Northern Lights. We are sure that this activity would be memorable for the whole family
Copenhagen, Denmark
Copenhagen is another perfect place for a family trip because the city matches both kids' needs and their parents'.
First, start the acquaintance with the city by visiting the National Museum of Denmark, offering educational children's activities to experience a genuine adventure.
And after an exciting visit to the museum, take your family on a canal tour which is and enjoy seeing the Danish capital from a different view.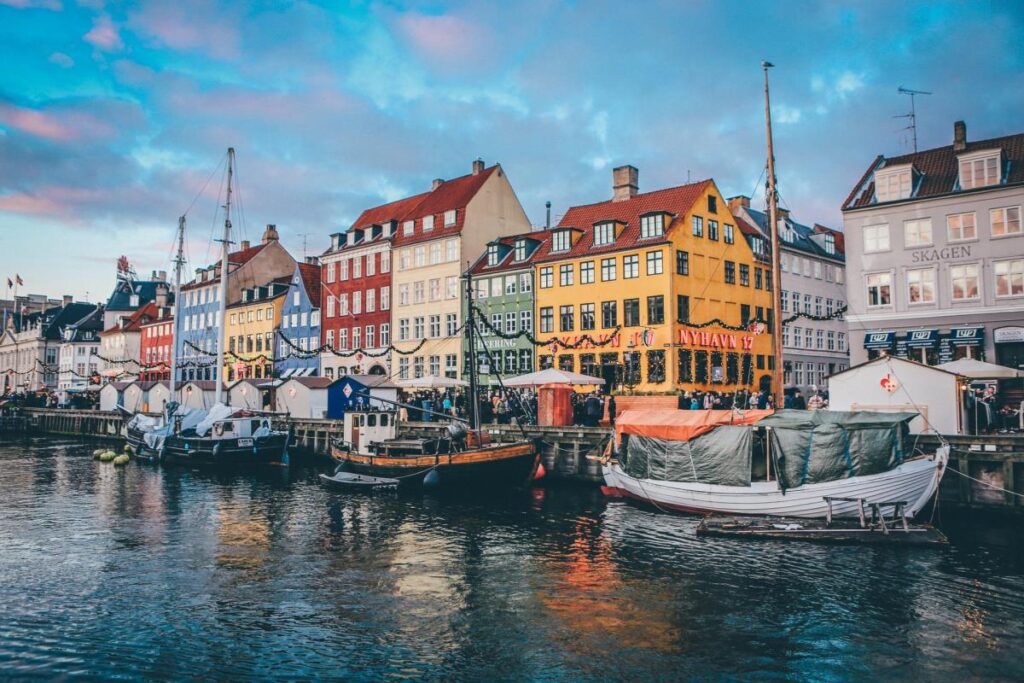 All in all, Scandinavia offers plenty of destinations to visit with kids.
Hence, you don't have to search for exciting spots since you can find them in every city.
Thus, start planning your trip soon, and rest assured that both your kids and you will enjoy the trip to Scandinavia.