Every real challenge you undertake should make you better upon completion. Unlike regular goals where you attempt to accomplish a finite task, challenges empower you to push yourself to the limit and realize your full potential.
Challenges require more effort, and in most cases, you will work out of your comfort zone to beat a challenge.
30-day challenges are the most common types of challenges these days because they are not too short, neither too long.
A writing challenge, however, is one of those mundane tasks that you can get started with as you explore more tasking ones.
A 30-day writing challenge at https://fixwillpower.com/blog/my-30-day-writing-challenge/ can benefit you in the following ways:
Learn to Hit Deadlines
Procrastination affects even the best-performing people. People tend to postpone hard tasks. We hope we have enough time to finish up the task at a later time. When you take on a 30-day writing challenge, you work within a time frame.
You know the success of the challenge is determined by completing the task within the given time-frame. This is enough to get you started with proper time management skills as you will split your writing challenge into milestones. You'll ensure that you achieve your target within those set timelines.
Enhances Focus
Once you set your eyes on the 30-day challenge, you will have a target to hit. The target achievement will help you stay more focused, and at the end of consistent focus, you will develop a better focus in life in general. Writing requires keen attention to do something meaningful. Such focus translates into other areas of your life because it can be a habit at the lapse of 30 days.
Expands Vocabulary
Writing involves the use of vocabulary that you know and other words you just learned. Within the 30-days writing challenge, you will put your stock of vocabulary to test. As you exhaust it, you will learn new vocabulary, and this will expand your proficiency. A better vocabulary improves your writing skills, as well since good writers have a broad set of vocabulary to make their work entertaining.
Refined Communication
Writing is one of the kinds of communication. As you practice writing consistently for 30 days, you will be conveying your ideas in words. There is so much attention given on verbal communication and much less on writing as a means of communication. Therefore, the 30-day challenge will allow you to develop excellent writing skills that will make you a better communicator.
Uncovers One's Self
A writing challenge allows you the opportunity to find out more about yourself. This is the time to discover how well you can put up with challenges and push yourself to the limits. You will find out about your strengths and weaknesses in writing and prepare a strategy for improvement. As writing for 30 days requires an extraordinary commitment, this will allow you to learn more about yourself.
Once you pull through the challenge, you will discover how well you can write and whether you are rich in vocabulary or you need to improve. With a writing challenge, you will find how well you can build on habits and track the shortcomings that limit you from achieving your goals. Most importantly, you will discover your strengths in communicating via writing so you can polish up your art.
Revamps Brain Activity
Our brains do well when we subject them to challenges. Putting up with a writing challenge significantly impacts your brain performance. Writing requires concentrating for a couple of hours during which you keep off from distractions. It is an opportunity to train your brain to be active in matters that require a deep concentration.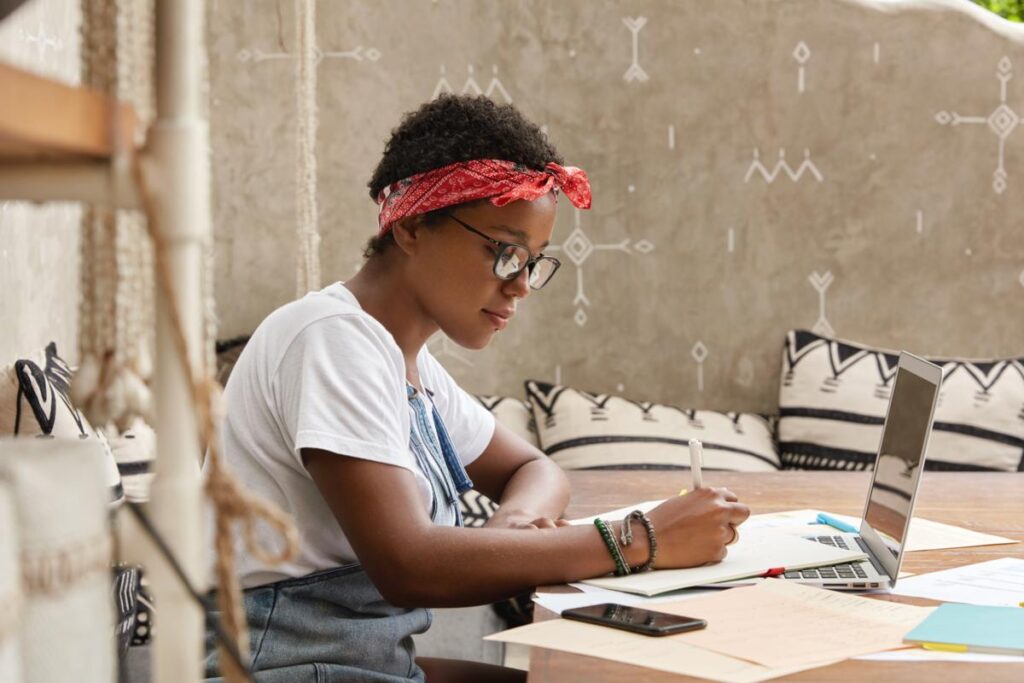 As you write, your mind is doing a more significant part of collecting the right words and framing them into meaningful sentences and paragraphs. Such activity requires extreme focus as well as thinking. At the end of the 30 days writing challenge, your brain can develop a consistent and improved pattern of constructing words into meaningful sentences to convey a message. What is even more impressive is your brain's ability to come up with more vocabulary as you apply them in different contexts in your writing.
Improves Contemplation
Writing is one of those activities that can help the mind to relax. However, concentrating too much can be disruptive, as writing requires an excellent organization of thoughts. Before you write anything on paper or type it into the computer, your mind frames a systematic network of ideas from the introduction, the body, and the conclusion of your thoughts.
During writing for 30 days, you will ponder on every word you will write. Your mind will be relaxed to absorb the content that you've written, to determine its validity and usefulness as well. Contemplating can calm the brain from intensive activity. You might be noting your daily experiences, which also require thinking and organizing the order of events during the day, and you notice that you feel tired. To make sure that you capture your everyday experience with accurateness, it's best to relax your mind while you do it.
You Become More Knowledgeable
Writing involves cultivating ideas. The articulate you are in organizing your thoughts, the more knowledgeable you become; 30 days is enough time to improve your level of proficiency. You will be working with a vast vocabulary, and its different contexts. You will be addressing new and pre-existing ideas, and these can improve your writing skills.
The more you expand your vocabularies and bring new ways of writing for the 30 days, the more candid your brain becomes in expressing your thoughts.
Knowledge grows with time, and consistent dedication of effort into a learning process can improve what you know.
Start Your Writing Challenge Now
A 30-day writing challenge is a great way to improve your time management and writing skills.
You will work on hitting tight deadlines as your fight procrastination; this will allow you to enhance your focus.
You will become a better writer by using the words you already know and learning new ones.
Your communication becomes better with writing. You will discover your strengths and weaknesses as your brain activity improves during the challenge.
Since writing requires thinking, your mind will learn to calm down and think more deeply.