Recently PANTONE announced that the color of the year is 18-3838 Ultra Violet. Ultra Violet "communicates originality, ingenuity, and visionary thinking that points us toward the future." I am excited about this color because it is one my favorite colors and the color is very bold. There are so many beauty products that you can wear in the Ultra Violet shade that will have heads turning to look your way.
All about the Eyes
Pixi Beauty has two wonderful products that will be sure to make you stand out and look flawless. The Pixi Beauty Endless Eye Pen in Velvet Violet and the Pixi Beauty Mesmerizing Mineral Palette in Amethyst Aura. The award-winning Pixi Beauty Endless Eye Pen is a waterproof gel pencil. It does not tug on your eyes as you apply it. If you want a long-lasting eye look that gives the concentrated color of a liquid liner, then the Pixi Beauty Endless Eye Pen should be at the top of your list.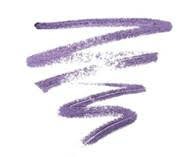 To further enhance your eyes, the Pixi Beauty Mesmerizing Mineral Palette in Amethyst Aura has 6 mineral eye shadows that will illuminate your eyes. You can use the shadows altogether or use the colors individually to suit your needs. Pixi Beauty products are paraben free and are not tested on animals.
Ultra Violet Lip Product
To get a pretty pout in the ultra violet lip color, Pop Beauty Permanent Pout Liquid Lipstick in OMG Violet is an excellent choice. OMG Violet is a long-wearing and kiss proof liquid lipstick. The color is absolutely stunning. You can build the color up if you prefer. It will work well with any skin tone. As you apply the Pop Beauty Permanent Pout Liquid Lipstick you will notice that product smells good too.
Enough Already Nail Polish
We can't forget about our nails. Young Nails Caption Enough Already is a chip-free, drama-free relentless nail polish. I like the smooth finish after applying this nail color. It seems almost like satin. This nail poilsh is formulated without DBP, toluene, or formaldehyde and dries 3Xs faster than average polish. The round tip brush, that has 320 strands follows, the curve of the nails to offer great coverage.
If you are looking for beauty products in the PANTONE Ultra Violet color of the year, then check out products from Pixi Beauty, Pop Beauty, and Young Nails Caption.