Beautiful Landscape Trucker Hats From Art 4 All
Trucker hats are all the rage right now, but I've never found one that I really liked. I do love landscape and art, which is why I love Art 4 All's Colorful Canyon Trucker Hat (from Abby's Artist Series). It isn't just another trucker hat! The picture on it is gorgeous and reminds me of being in Colorado. Who doesn't want a hat that an artist created?
These Artist Series hats are inspired by the Western landscape. Nature has never been so beautiful. The hat that I received is smooth and the colors are vibrant. It is also pretty darn comfortable. Art 4 All has hats with many scenes on them. If you love the outdoors, you will love them. Are you an animal lover? They have something for you too.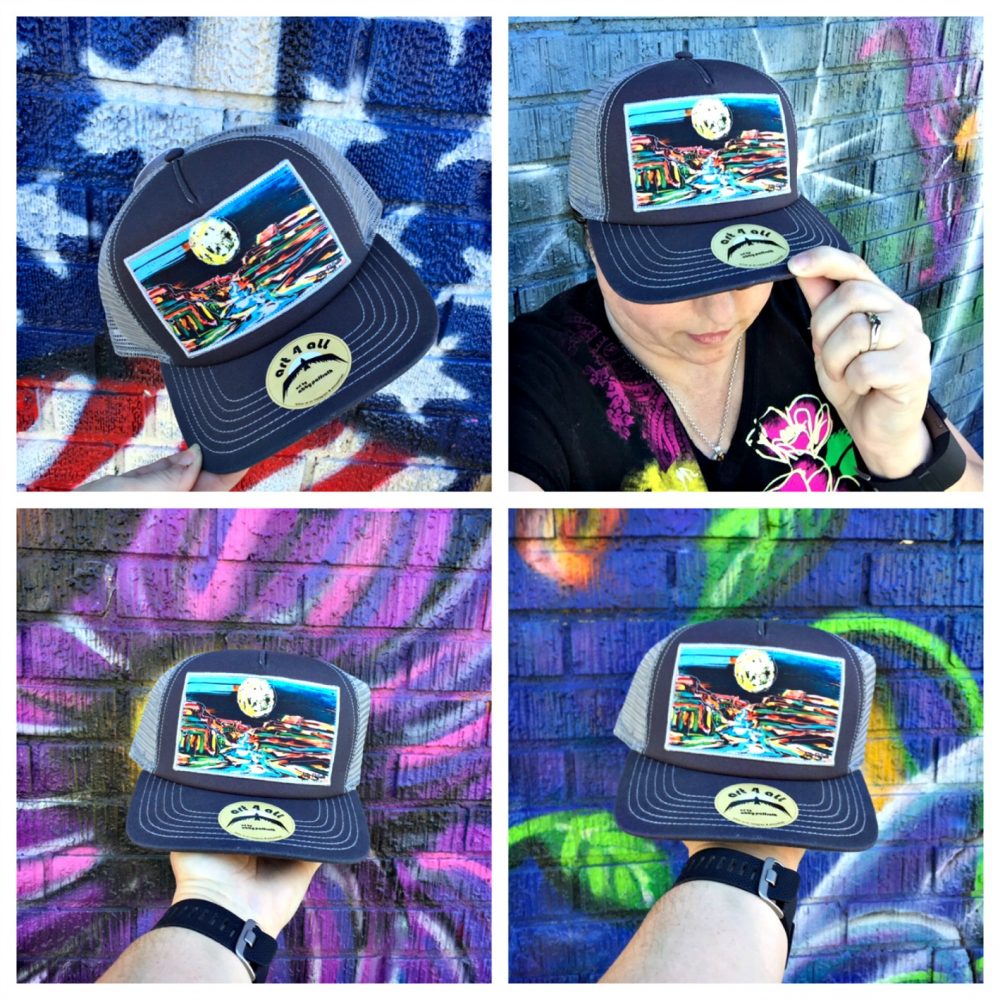 The creator of the hats (Abby Paffrath) uses the Batik technique. This is an Indonesian art form using a wax resist dye technique to make the beautiful images and patterns. Yes, ladies and gentlemen, these hats are handpainted! Do you have any nature lovers that would love this as a gift? I can think of more than a couple in my family, and of course, I'm one of them.
Art 4 All
This company has so many products to choose from. Not only do they sell hats, but they also offer accessories, artwork, and other surprises for children, women, and men. So you see, there is something for everyone! Art 4 All wants to inspire people to get out into the world and enjoy the beauty. We have so many activities we could do, but most of us take it all for granted. I have to admit, I definitely expect everything to just be there. We need to pick ourselves up and enjoy this huge blue marble! Let's push each other to go hiking, fishing, sailing, running, or just sightseeing. The point is, get off the couch and love the world we have been given. Not to mention, let's take good care of it too. That is kind of important, am I right?
Hopefully, you will enjoy Art 4 All as much as I do. Now stop reading this and get outside!
Connect with Art 4 All/ Facebook/ Twitter/ Instagram/