This post was sponsored by S&W Beans as part of an Influencer Activation for Influence Central and all opinions expressed in my post are my own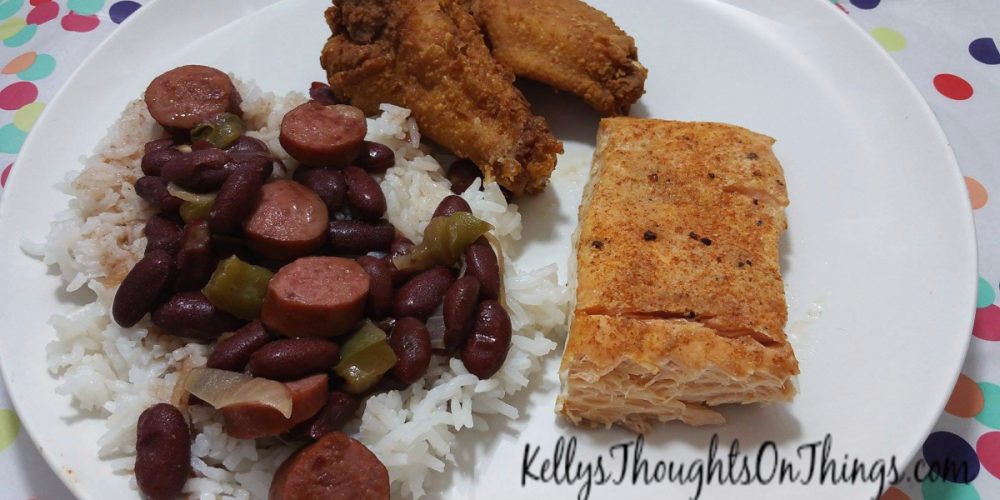 Beans are one of the most neglected and under-valued items in the store! There are so many ways you can eat beans and so many varieties like kidney, pinto, black, lima, black-eyed peas, garbanzo (chickpeas), split peas and lentils. We want to share why we eat beans and a simple recipe that makes an excellent side dish!
5 Reasons Why Beans are the Modern Day Super Food
Help the HEART! Packed with a lot of fiber that lower cholesterol and triglyceride levels instead of potentially causing them to increase.
Filled with rich n

utrients

that we don't always get in our diet. Packed with fiber,

carbs

, protein and also

antioxidants

,

vitamins

, and minerals.

Versatile- so many ways to cook beans

. Can be a main dish, side dish, appetizer, or snacks. For

example~

chili, rice & beans, soup, and bean dip.
Easy on the wallet. You can get a can for under $1.00, and the recipes are endless!
Cut Cancer risks. Recommended we consume 3 cups of per week to promote a healthy life.
I purchase S&W Beans which has the highest standards in the industry, delivering premium quality for over 120 years. A brand I trust! Plus they offer every bean I need plus some even out of the ordinary. Better meals start with a better bean, and nobody does beans better than S&W, and picky cooks know it, too! I can tell the difference if I use a different brand.
Convenience is also a factor, who has time to make beans old school these days. My husband used to soak beans for a day and then cook them but when I gave him the S&W Kidney Beans in a can he was able to make dinner under 30 minutes! His favorite meal to make is fried chicken with beans over rice. S&W Beans provide convenience for people that are time constrained and are seeking convenient and healthy food options. Perfect for the busy family! Also, S&W offers additional bean varieties outside of the classic beans – such as their 50% less sodium and organic options.
Red Beans over Rice is super easy to make!
Chop up ONION, PEPPERS, MILD SAUSAGE LINK and GARLIC, then saute all that with a teaspoon of olive oil. Also, add any seasonings you want, we use garlic powder and salt.
Add two cans of S&W Kidney Beans. Reduce heat to low and let the mixture simmer slowly while you cook the rice.
Start the rice ( we use a rice machine- it will take about 20 minutes)
Then combine it all together on the plate- as a side dish. We usually have chicken wings and salmon with this meal.
We

have some exciting news for our readers:

Coupon Offer: Now through April S&W Beans is offering $1 off 2 cans of S&W Beans. Get (and print) your coupon from the S&W Beans website: HERE
Make sure to keep up with all the deals and recipes so please follow S&W on Facebook–Twitter-Instagram-Pinterest